As we approach the Winter Olympics in Beijing, Georgina Russell, Fundraising and Communications Assistant, explains the horrific practice of forced labour in the Uyghur region and the human rights implications of the games.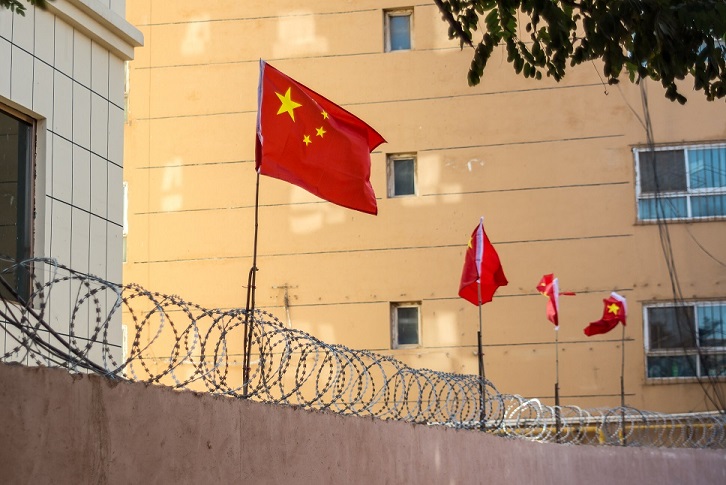 As the Winter Olympic Games in Beijing start to appear on our screens; we must remember that human rights abuses do not disappear once the flames ignite.
For months, the Coalition to End Forced Labour in the Uyghur Region (of which we are a co-founder) has been corresponding with the International Olympics Committee (IOC). But recently the realisation struck: The IOC is not able to provide assurances that Olympic branded merchandise has not been made with forced labour. In fact, the official sportwear brand of the Olympics – Anta – actively promote their use of cotton from the Uyghur Region. Not only this, but Chinese athletes will reportedly don kit made in the Region known for its forced labour and human rights abuses.
No organisation or corporation should be complicit in forced labour. Yet, the IOC has simply refused to provide transparency on whether it has taken steps to make sure its merchandise is not tainted with Uyghur forced labour, in the name of neutrality. We believe that silence is complicity not neutrality.
"We have always bought and used cotton produced in China, including Xinjiang cotton, and in the future we will continue to do so." – Anta Sports, March 2021.
What is happening in the Uyghur Region?
Since 2017 the Uyghur, Turkic and Muslim-majority people living in the Uyghur Region have been victims of systemic forced labour.
Over 410 organisations have endorsed the Coalition to End Forced Labour in the Uyghur Region's Call to Action, and over 10 companies committed to taking the Call to Action's steps to remove Uyghur forced labour from their supply chains. However, major companies around the world still profit from cotton sourced in the Region. In fact, as many as 1 in 5 cotton garments are tainted with Uyghur forced labour.
Why are we concerned?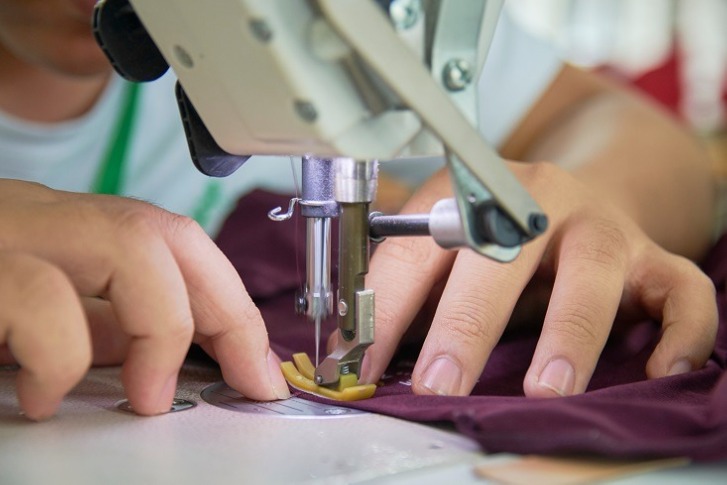 The official sportwear provider of the Beijing Olympics is Anta, a brand that has publicly affirmed its commitment to sourcing cotton from the Uyghur Region. Any company sourcing cotton from the Region is at extremely high risk of using forced labour in its supply chain, due to the links that have been found between the cotton industry and the Chinese government's forced labour system.
IOC officials argued that these are sporting games and are not political. But, we believe that using sport to distract from a country's human rights record, highlighting positives and deflecting from issues, is in fact sportwashing.
For eight months, representatives of the Coalition to End Forced Labour in the Uyghur Region had a private dialogue with the IOC encouraging them to carry out due diligence to make sure branded products were not tainted with forced labour, and seeking disclosure on the steps they had been taking. In December, this abruptly ended with the IOC walking away and refusing to talk further.
The IOC has been unable to provide credible evidence that official merchandise is made without forced labour.
"It is wholly inadequate that the IOC is failing to provide credible reassurances that Olympic-branded merchandise has not been made from Uyghur forced labour. This complacency in the face of systematic forced labour of Uyghurs and other Turkic and Muslim peoples sends a chilling message to the global audience of Beijing 2022, who must demand more from the IOC." Chloe Cranston, Business Human Rights Manager, Anti-Slavery International
Where do we go from here?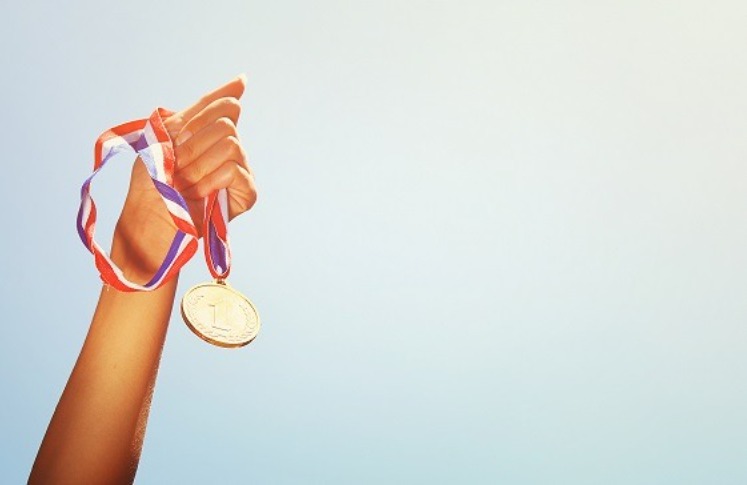 When we sit down to watch the great feats achieved by the Winter Olympians, we – and the athletes seeking to achieve their lifelong sporting goals – should be able to know that this achievement has not been built from the suffering of others. We should be able to know that individuals have not been denied their human rights to make it happen. The International Olympic Committee should be able to tell us that their merchandise is free from forced labour.
We already know that forced labour is all around us, but we believe that major sporting events like the Winter Olympic Games should be able to focus on sporting achievement, rather than being tainted by human rights abuses.
In 2022, a year with both the Winter Olympics and the FIFA World Cup, we are calling on the institutions and sponsors that bring us these historic competitions to provide us with the assurance that human rights have been respected and prioritised in the build-up.
When it comes to sporting events, it is not good enough that human rights are simply an afterthought, if they are even considered at all.