This Christmas, adults and children around the world are having to fight for their freedom and their futures, and the impact of the coronavirus pandemic is hitting them harder than many.
With borders shut and widespread loss of livelihoods and income, huge numbers are struggling to survive and face increased risk of exploitation.
In the face of these challenges, Anti-Slavery International is reaching out to protect people and communities from slavery and provide a lifeline through programmes such as:
Relief to people in poverty, such as emergency food parcels and cash packages to feed destitute families and reduce their vulnerability.
Sanitation and hygiene education and supplies such as clean water, soap and masks – helping ensure they don't contract the virus and enabling children to go to school safely.
Musa & his family

Before the coronavirus pandemic, Musa* earned enough money to meet all his family's needs. But since the devastating pandemic, he hasn't been able to work leaving him unable to buy food and basic supplies. Thanks to the work of Anti-Slavery International, Musa received emergency food support so he can continue to support his family.
Please give a gift today to enable us to continue this vital work, launch new projects, and reach even more people facing poverty and exploitation.
Every gift you give before 31 December 2020 will be DOUBLED FOR FREE by a group of anonymous supporters.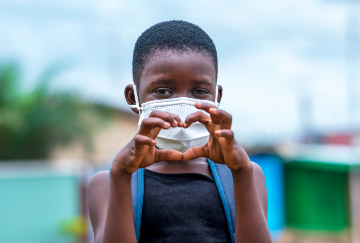 GIVE TO OUR CHRISTMAS APPEAL
Make a gift today and help protect adults and children from slavery. Your gift will be doubled for free.
*name changed to protect his identity