With the 2016 Uzbek cotton harvest completed, preliminary findings of the independent monitors show no reduction in the pattern and scale of forced labour this year.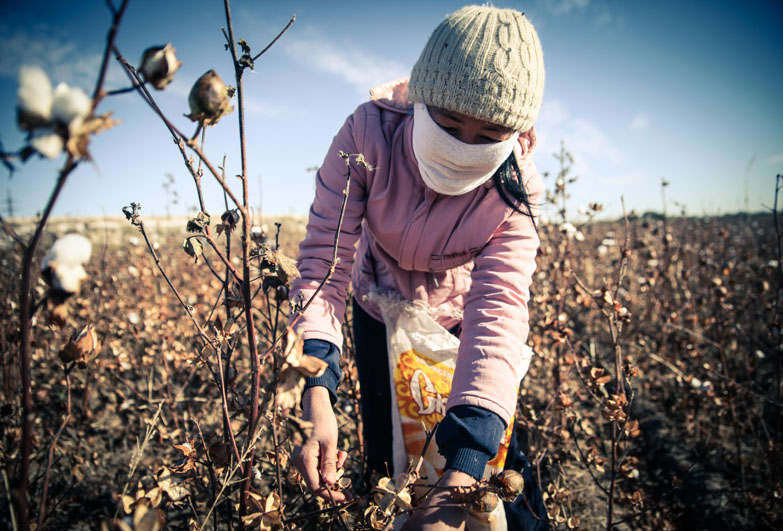 12 December 2016
Student Unions and Societies from major UK universities, representing over 57,000 students, have sent a powerful message to MEPs in solidarity at the treatment of their Uzbek counterparts. Read the student solidarity letter.
This week the European Parliament will vote on the Textile Protocol, a treaty with Uzbekistan that would free up trade by lowering tariffs for import of Uzbek cotton to the European Union, since some MEPs believe that substantial enough improvements been made by the Uzbek government to allow such a trade deal to be passed.
It's true that there has been progress in some areas, including the significant reduction in the use of forced child labour (though cases of schoolchildren forced to the fields have still been documented) and increasing engagement with international bodies such as the International Labour Organisation. However, by ratifying this trade deal before evidence from the 2016 harvest has been properly examined the European Parliament risks condoning state-led forced labour on a massive scale.
Evidence shows that there is still a systematic policy of forced-labour used by the Uzbek government. An official letter from the Prosecutor of a district in the Tashkent region reveals that under a protocol of the Cabinet of Ministers (dated 20.07.2016), 'a decision has been taken to deploy all staff to pick cotton. Based on this decision, all staff of the district departments and medical establishments have been involved in picking cotton by organizing and providing logistical support.'
The adverse effects on Uzbek citizens has been well documented by the Uzbek-German Forum for Human Rights; including the case of a pregnant woman who lost her baby whilst doctors were in the fields picking cotton. People are not free to refuse orders to pick cotton. Officials under pressure to achieve harvest quotas recruit workers under coercive conditions, such as intimidation, threats of dismissal and the compulsion of payments for those who cannot who do not want to participate.  Our new short documentary documents abuses in this year's harvest and disproves the Government's claims that Uzbek people pick cotton voluntarily.
Uzbek youth are paying a high price this year. Whilst child labour has significantly reduced, students have not been so lucky. The government mobilised university students en masse during the 2016 harvest and kept them in the fields for up to 60 days, depriving them of their rights to education. They often endure poor, crowded and unsanitary living conditions, earning very little or incurring debts whilst working long hours. A student at Samarkand State University said: 'Students are forced to pick 80 kg of cotton per day. We are threatened to be expelled from our studies if we do not comply.'
What's more, civil society is not properly consulted about the ongoing harvest. The Government is still persecuting local activists, including 2 brave activists who were arrested, strip-searched and held without food or drink for 8 hours who have tried to document the harvest. These activists have valuable information about what is really going on in the cotton fields, yet the official monitoring of the harvest has failed to properly engage them. Independent monitors and international journalists are still denied access to monitor the cotton harvest.
We're calling on the European Parliament to postpone the vote until they have been able to examine all the evidence from the 2016 harvest thoroughly and consult independent witnesses and activists.