Our supporter, Simon John, describes his Freedom Ride and how Thomas Clarkson inspired him to take on this 900-mile challenge, fundraising to support our work.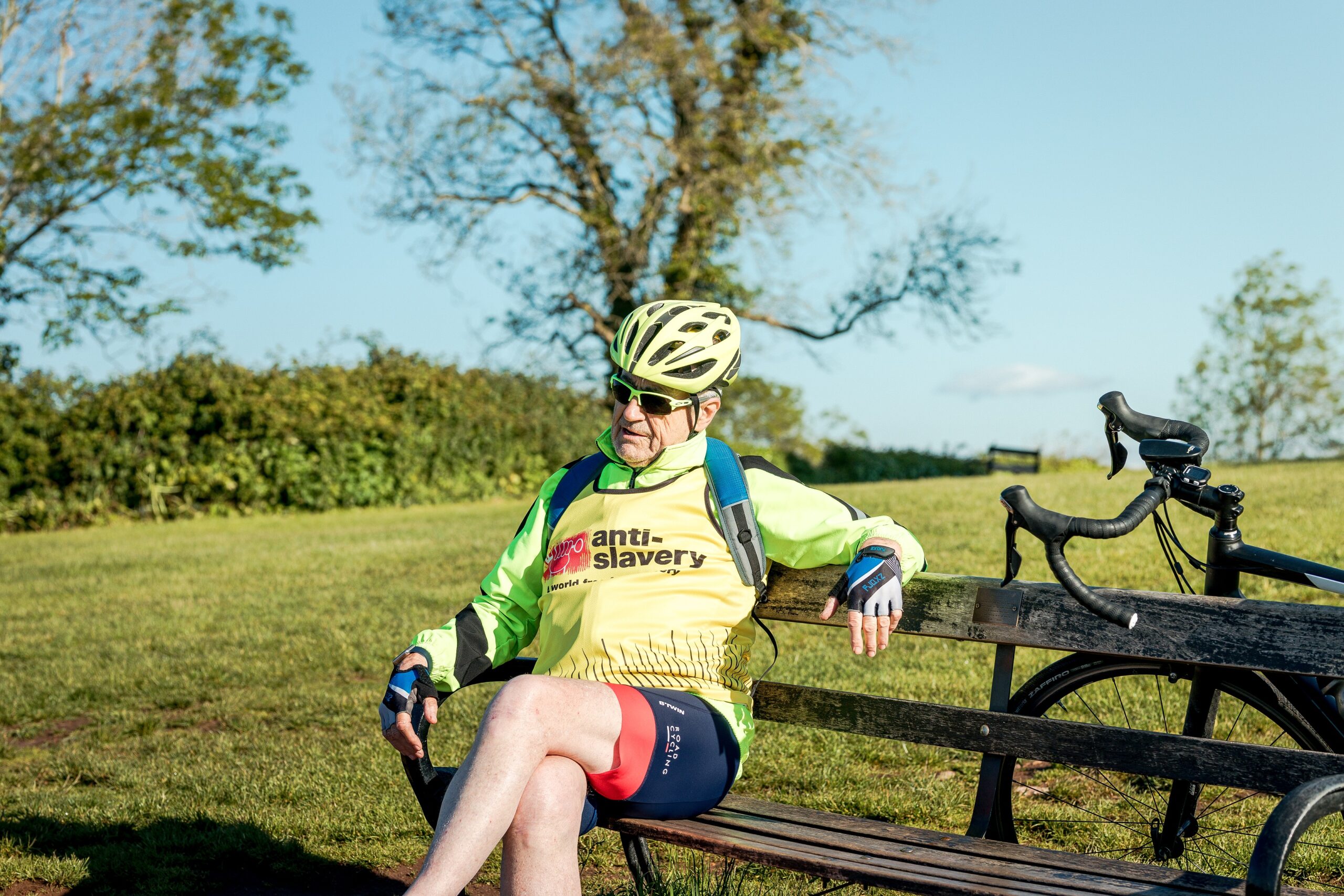 At the start of 2020, I had the idea of a speaking cycle ride from Land's End to John o' Groats as a homage to Thomas Clarkson, the founder of Anti-Slavery International.
Starting around 1787, Clarkson rode across the country on horseback to research conditions on slave ships and collect the tools of enslavement as evidence. He rode from his home in Suffolk to London, Bristol or Liverpool, and on his travels, he stopped and spoke to anti-slavery societies about the horrors of the trans-Atlantic slave trade, showing his collected evidence.
I had hoped to set off in late April, but bad weather and the Covid-19 lockdown delayed me. Instead, I offered to start giving talks from that time, allowing me to give far more than I originally planned.
When I began to organise my cycle ride, the second lockdown had begun and, with the inability to meet in person, meeting virtually became the norm. This presented a new opportunity: if I was going to be giving talks online, their proximity to my route no longer mattered.
Although my route would go on to take me up the west of England, I was able to speak to schools, faith groups and clubs across the country and even to a club in Colorado. By the end of June, I had spoken to over 120 groups and students – around 4,000 people.
Although I started in a 65mph gale at Land's End, the wind was at my back. That Saturday evening, I wrote off my bike and it took me most of the next day to find a suitable replacement. At this point, I'd made a navigational error and had to take a 12-mile detour back to that day's starting point – and a late supper. On Sunday I nearly drowned in a Devon deluge. I knew things were looking up on Monday because every time it began to rain heavily, I happened to be passing a pub. My visit to the International Slavery Museum in Liverpool was a sobering highlight.
Its focus on the trans-Atlantic slave trade is cleverly related to modern slavery. I've been particularly struck by the kindness of complete strangers: either when I was completely lost or when they waived campsite fees or randomly donated to Anti-Slavery.
Although it was something of a logistical challenge, the cycling itself wasn't insurmountable, even at the age of 75. The scenery was glorious and for the most part I enjoyed near perfect weather. I only hope those who heard me talk of the suffering of our brothers and sisters living in modern slavery, not only heard my words but will now act on them.
When we are all aware of what we can do to end modern slavery, fewer people will be enslaved to satisfy our consumer demands.
Thank you, Simon, for your incredible support. If you'd like to fundraise for us, please email Lizzie Muir at: e.muir@antislavery.org. Thank you!
Learn more about slavery
Subscribe to our emails to hear latest news about modern slavery, our work against it around the world, and different ways you can take action. You can unsubscribe whenever you want.