Here at Anti-Slavery we know that freedom from slavery doesn't come easy. People affected by it need support not only to free themselves from the exploitative situation they're trapped in, but also to build their lives in freedom against the odds of systemic inequality, discrimination and poverty.
Our project in Niger provides a platform for people affected by traditional slavery, who have escaped their masters, to come together as a community and start living freely. Within these communities we provide primary school education, vocational training for adults and microloans for people to start their own businesses.
Recently, as a result of the influence by these communities of supported by our project, two new groups of people have left their masters and established their own independent villages. The new communities are made up of 300 and 400 people.
These communities thrive in freedom and increasingly influence their neighbouring villages, where people still live tied to their masters. As people who were born in slavery and don't know anything beyond it, it is hugely challenging to move away and cut ties with their masters, so this move is very significant.
Good luck to them on their new path to freedom, we are excited for it to be spreading!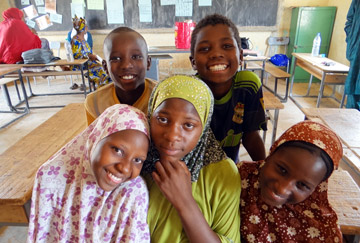 Our work in Niger
Working with communities of slave decent