Escaping domestic slavery and claiming justice.
The International Labour Organisation estimates that more girls under the age of 16 work in domestic service than in any other category of child labour. There are an estimated 1 million children doing domestic work in Tanzania, most of them girls.
Child domestic workers are extremely vulnerable. Sexual harassment and other abuses are common and hidden from sight in employers' homes. Many children have to work gruelling hours, are extremely isolated and lack care and protection. Often, child domestic workers do not enjoy the same protections as other workers, such as legal contracts, minimum pay, holidays, health care and social security.
Alongside our partners from the Tanzania Domestic Worker Coalition, Anti-Slavery International is working to help child domestic workers escape from exploitation, recover from their experiences; and empower children in advocating for their own rights.
Neysha* was just 13-years-old when she was employed as a domestic worker. A woman seeking domestic help had come to her village and promised she would have a better life with her. Neysha's family were very poor so her parents agreed to let her go.
Neysha was excited about the job, and the chance to contribute to her family, but after a few months her situation suddenly changed: she was given a great deal more work to do and no time to rest. Her employer started hitting her and scolding her on a daily basis. She was not paid her salary.
One day, when Neysha was preparing lunch, she accidentally burned the food. Her employer was so angry that she poured boiling water over Neysha's hands. Badly burned, Neysha was in pain, but her employer ignored this and forced her to wash some clothes. When Neysha went outside to pour away the water, she didn't return; instead she went to a neighbour and asked for help. The neighbour took her to the elected local area authority (Street Leader) who took her to Anti-Slavery International's in-country partner, Farijika, members of the Tanzania Domestic Worker Coalition.
Since she was in severe pain, Farijika took the Neysha to the police station to file a formal complaint, and to the hospital. The police recorded her statement and issued an arrest warrant for her employer.
At Farijika, Neysha was able to live in safety and receive counselling to help her recover from her ordeal. Farijika also stood by Neysha while she sued her employer for the wages she was owed. After Neysha had recovered from her injuries and received her wages, she decided to return home to her family.
*Name changed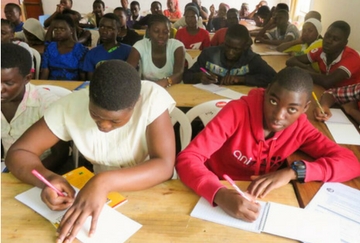 Tanzania project
Transforming the lives of children who suffered domestic slavery in Tanzania