Sophia's story featured on our BBC Radio 4 Appeal, broadcast on Sunday 5 November. You can listen to it on the BBC Website. However, if you still wish to donate, please do so via our website, as donation made on BBC website will no go to a different charity.
"I became a child domestic worker when I was 14. I completed primary school in my home district, Nzega, and I passed the exam to go to secondary school. Then my father got sick with HIV/AIDs and my mother couldn't pay for me to go to secondary school. I just stayed at home.
"Then a relative told me that someone was looking for a domestic worker, and told me that I could get paid 30,000 per month (£10 per month). My employers didn't give me a contract though, so I had to start work at about 5am and I didn't get any chance to rest until late at night after everyone else was sleeping. I was working for about 17 hours each day.
"The man of the house wasn't too bad, but his wife was very cruel to me. If she wasn't pleased with my work – which was quite often – she shouted at me and insulted me. I had to work for several months without pay, and I had no way of communicating with my parents.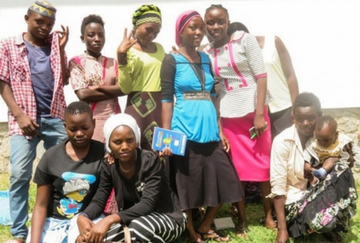 Support our work
Help us unlock the future of other children like Sophia.
"One day I left the house to go to the church and find my relative, who suggested the job to me in the first place. They came back with me to my employers and told them that they had to pay me for the time I'd worked but they just said they couldn't. They only paid me for a few of the months, and they refused to let me leave.
"I finally managed to persuade them that my parents were very sick, and so they let me leave. I went to another relative nearby, and he recommended that I visit Agape (organisation founded by a former child domestic worker who had been supported by the previous Anti-Slavery project, now Anti-Slavery's partner organisation). When I went there they were very helpful, and I was admitted to their school. They also pay for my health insurance, so I don't have to be scared of what will happen to me if I get sick.
 "I am happy now. My dream is to become a teacher so I can educate children, and help encourage them to stay in school."
"I don't want other children to become child domestic workers like I was. My dream is to become a teacher so I can educate children, and help encourage them to stay in school. I am happy now. I can communicate with my family, and sometimes my uncle visits me at church.
"I finally feel like my life is on the right track, and I have hope for the future."
Sophia is now 16 years old and she is rebuilding her life after leaving her abusive employer, with the help of Anti-Slavery International's partner Agape.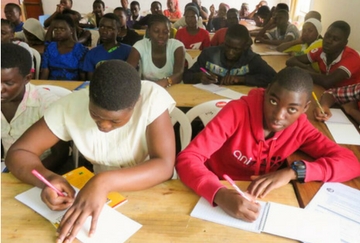 Tanzania project
Transforming he lives of children who suffered domestic slavery in Tanzania