A blog by Amber Cagney, Development Manager at West Midlands Anti Slavery Network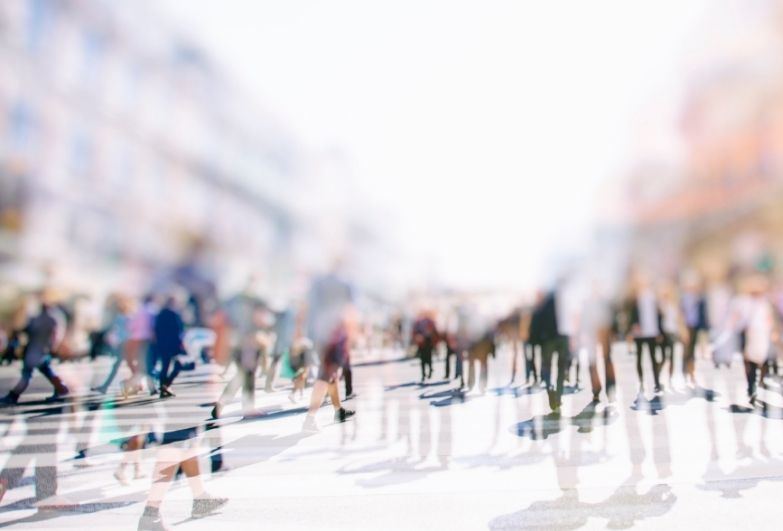 In October 2017, the UK Government announced a number of reforms to the National Referral Mechanism (NRM) to make decision making quicker and more certain. The reforms were a move toward building a system that victims could have confidence in by increasing support to victims before, during and after their evaluation by the NRM; improving identification of victims of modern slavery; and addressing the specific vulnerabilities of children.
The multi-agency assurance panels (MAAP) were set up in 2019 in response to the need for more robust decision making for conclusive grounds decisions. The ideal outcomes of these panels were also to reduce the number of requests sent back to the Single Competent Authority (SCA) to be reconsidered, where relevant information hadn't been considered for a claim, or because the statutory guidance on decision making hadn't been followed correctly. The panels were successfully piloted then implemented.
The aims of the multi-agency assurance panels is to make sure robust and consistent decision-making processes are undertaken within the NRM, as well as to improve victim and stakeholder confidence in NRM decisions. However, this research found that a lack of multi-agency involvement in the reasonable grounds stage of the NRM undermines confidence that there are any checks on poor decision making at the all-important first stage of the system.
The briefing concludes that MAAPs do not adequately strengthen the current model of decision making and, as a result, confidence in the system has not much improved. To ensure victims' rights are not undermined, the Government must urgently review the function of the MAAPs, and consider this report's findings in relation to the lack of consistency in victim support, which can have significant and long-lasting effects on longer term survivor recovery.
For survivors and stakeholders to have confidence in the decision-making models of the NRM, there needs to be a shift towards a system based on the best interests of the individual. Decision making models must be transparent, accountable and, at all stages, multi-agency.
We welcome this report looking into the effectiveness of the panels and recommendations to further meet the ultimate aims of the panels and further improve the decision-making process.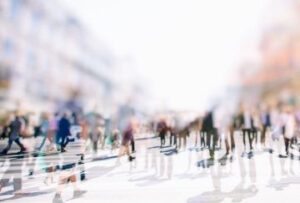 National Referral Multi-Agency Assurance Panels; a review.
The Anti Trafficking Monitoring Group and partners review the effectiveness of multi-agency assurance panels in building a system survivors and stakeholders can have confidence in.
How do Multi-Agency Assurance Panels work within the NRM?
The current process for an National Referral Mechanism (NRM) claim starts with the first responder (from a designated first responder organisation) submitting an NRM referral to the Single Competent Authority (SCA) who make a reasonable grounds decision based on 'we suspect but cannot prove' this person is a victim of human trafficking or modern slavery within five working days. With a positive reasonable grounds decision, the 'potential victim' has an entitlement to at least 45 days of rest and recovery and access to support alongside their claim being considered.
There are four main conclusive grounds decision outcomes.

·         Positive (no leave)

·         Positive (with leave)

·         Negative (not met definitions)

·         Negative (credibility)
Each decision comes with an explanation explaining what evidence has been used to form the decision, why the definition of modern slavery is or isn't met and the decision outcome. It also includes which organisations provided evidence on the case.
Within the SCA there are information gatherers and decision makers. Once enough information has been gathered for a claim to receive a conclusive grounds decision, this information goes to a decision maker who weighs the evidence against the definitions of human trafficking and modern slavery, taking into consideration mitigating circumstances such as trauma, gender and delayed disclosure. They then make a decision on whether it is a positive or negative conclusive grounds decision. If negative, this then goes to a 'second pair of eyes' to be signed off by a technical specialist, then to the MAAPs for independent consideration.
MAAP members are drawn from a selection of professions including police/law enforcement, local authorities and NGOs, all of whom have experience and knowledge of dealing with victims of modern slavery. They undergo Home Office security vetting and training on the decision-making guidance.
The MAAP's role is to read through all documentation when a negative conclusive ground decision has been reached and consider whether the SCA has made a fair decision. The options as a MAAP panellist are to agree with the decision, request more information before a decision is made, or disagree with the decision. Examples for asking for more information can include if they believe a key piece of evidence hasn't been submitted and could make a significant difference, or if they think an area of enquiry has been missed. All of the panellists have a chance to share their views before a final decision is made.
What information is considered in decision making?
The sort of information used by the SCA in decision making includes the NRM referral, police interviews, police emails, legal representative submissions, asylum claim interviews, NRM interviews, medical records and any other material that has been submitted. It is important to note that unless this information is submitted to the SCA, it is not considered. There is no automatic gathering of information and relies heavily on those involved in the case knowing what information to provide.