Guest blog: Daniel Keyworth from Legal & General on the company's role in pushing for quality jobs in its supply chains.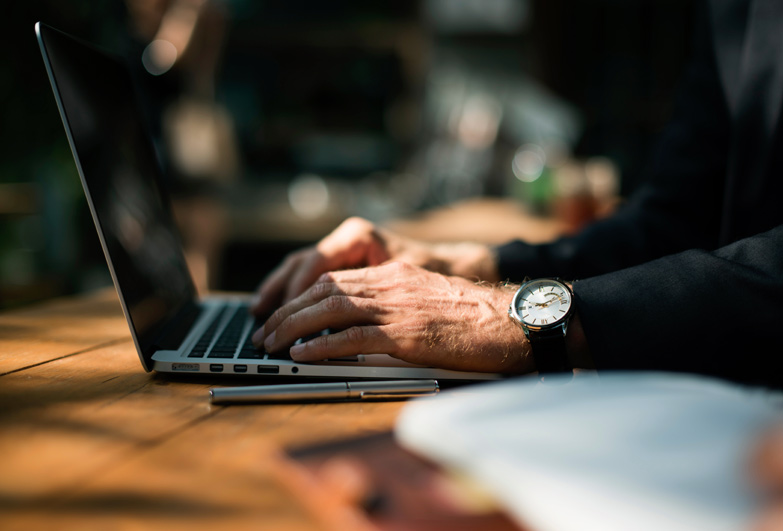 13 February 2018
There are estimated 13,000 people in slavery across the UK because of their restricted working conditions. Most commonly, people are trafficked into forced labour in industries such as agriculture, construction, hospitality, manufacturing and car washes.
As a UK listed financial services company we rarely come into contact with these industries but we recognize that we can play a key role with our suppliers to make sure that we keep pushing for quality jobs to be created through our procurement activities. In a typical year we will spend between £500 and £600 million in asking other companies to deliver products or services to our customers and business on our behalf.
During our adoption of the UK Modern Slavery Act we have decided to go way beyond what we have to do to design a new set of data sets, scenarios and conversations that we expect to have with all of our suppliers to reduce slavery risk and increase the number of quality jobs.
It started with a workshop.
We asked our "critical friends" at Anti-Slavery International to run the workshop to help us really understand how slavery plays out in a UK context and how we would practically spot signs of slavery day-in, day-out when working with our suppliers.
We were pleased to also host companies such as Whistl, Crown records Management, TCS, IBM, L&G Homes, Communisis, CH & Co, Lusso Catering and JLL to name but a few.
What became clear early on is that the signs of modern slavery aren't always obvious; they are subtle and often hidden. It is everyone's responsibility in the business to be vigilant, look out for signs and report them accordingly.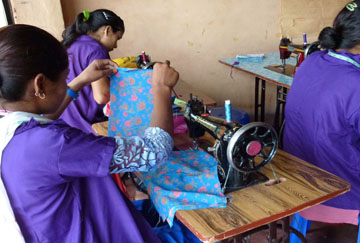 Scrutinise your supply chains
Anti-Slavery can help you to identify risks of slavery in your company's supply chains.
Working with suppliers
The UK modern Slavery Act is putting companies under pressure to prove that they create quality jobs and improved working conditions.
2018 sees a new set of common expectations for our suppliers. Working with them we have come up with a number of indicators, questions and conversations we will be having with them about working standards and quality jobs. These are currently being integrated into our supplier code of conduct.
This starts with questions about external standards of operation:
Are you a signatory to the Living Wage Foundation?
Are you fully compliant with the UK Agency Worker Regulation Standards?
Are you signed up to the "Swedish derogation model" of operating?
What is your HMRC risk rating for the past three years?
There are also a number of pieces of trend data that are useful to understand how your business as a supplier operates around workforce standards:
CEO to average worker pay ratio for a whole business
Permanent to Temp / Contractor ratio working on Legal & General contracts
Migrant to non-migrant workers ratio working on Legal & General contracts
Percentage of workforce getting paid on time every week over past 12 months
And finally we had a few scenario based questions, giving us an insight to understand how our suppliers cope when the pressure is on to deliver our specific contracts:
When your businesses come under pressure for deadlines where do you get additional people from to deliver your contracts? What are the terms and conditions for those people?
What influence do you have over where your employees live and how do you support them in earning a living wage in each country you operate in?
Under what circumstances do you ask for money back from your workforce and how do you claim it back?
Do your temporary workers have to pay you directly or indirectly to be on your books? (i.e. training standards, payments, finders fees etc.)?
Do you have a zero hour's contract policy within your business? If so what purpose do zero hours contracts play?
How do you deal with emergency payments of wages with your employees?  How often does this happen?
What are your plans to improve working standards over the next 12 months?
Where next?
We are now in the phase of rolling out these conversations with all of our key suppliers beyond those who have helped shape these so far. We also wanted to share them publicly so that others can provide us with a view on our direction to support the creation of quality jobs in our own business and in our suppliers to see what has been adopted elsewhere.
Daniel Keyworth is the Head of Group Procurement & Supplier Management at Legal & General. This is an edited version of the blog first published on Legal & General's website.