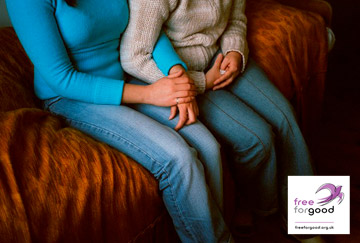 Help slavery victims be free for good
Tell your MP to back the Bill supporting victims of slavery in the UK to rebuild their lives.
When someone escapes a situation of slavery they can be extremely vulnerable. Often they need medical treatment, legal advice and mental health support. Most of all they need some stability while they work out how to rebuild their lives.
But in Britain the support for victims is far from what it should be. The Government currently provides short term support, usually for up to 45 days, or the time it takes the authorities to decide whether someone qualifies as a victim of slavery. After that the support ends.
Most victims have to move out of a safe house without any further support as they attempt to rebuild their lives away from slavery. While dealing with their recent trauma they struggle to make ends meet, some risk becoming homeless, and many become targets for traffickers again.
The authorities often see victims of slavery through the context of their immigration status and treat them as immigration offenders rather than victims of a serious crime.
If victims do not have a guarantee of sustained support they are unlikely to feel safe and secure enough to give evidence to police investigations into their captors.
We need to change this situation. We need more people to become aware of it and put pressure on the Government to act.
Free For Good campaign
Join us in supporting the campaign to pass the Modern Slavery (Victim Support) Bill brought forward by Lord McColl of Dulwich. This would give all victims a guaranteed right to support while their status is decided by the authorities, and for a further 12 months afterwards.
Please visit the Free For Good website to email your MP asking them to support the Bill.
Tackling modern slavery must start with supporting the victims to live free for good.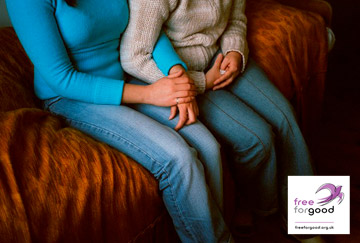 Help slavery victims be free for good
Tell your MP to back the Bill supporting victims of slavery in the UK to rebuild their lives.
Grace's story

"When I was 15, I was sent to England to work as a domestic worker. On the first day a man came, raped me and beat me – I was terrified. He forced me to have sex with lots of different men he brought to the house. It was horrible.

When I finally managed to run away, I was pregnant.

After the police found me, at first I lived in a hostel. But when I was seven months pregnant, I was sent to a detention centre because my asylum claim had been rejected. I didn't get any healthcare.

The church I had attended before helped me to find a lawyer who lodged an appeal; I was released just before giving birth.

But six months later they took me and my baby to another detention centre. I was so depressed – I've never done anything wrong, but my daughter and I were being punished.

Finally an organisation supporting trafficked women took me to their safe house where I finally felt safe and had lots of support.