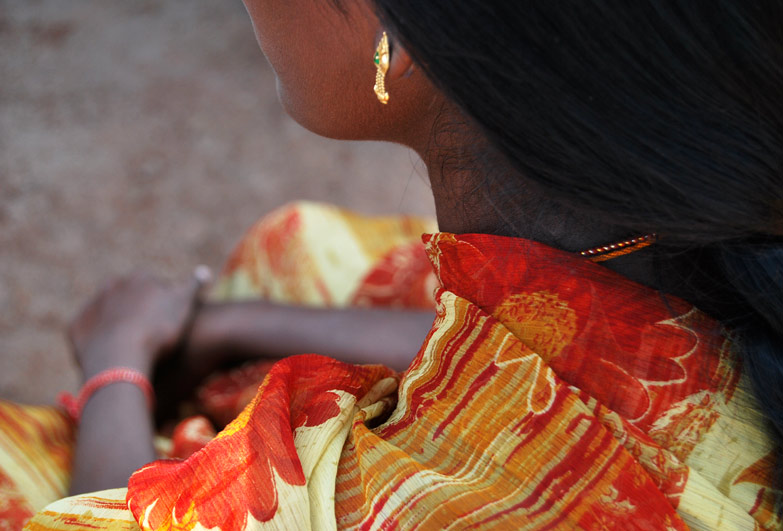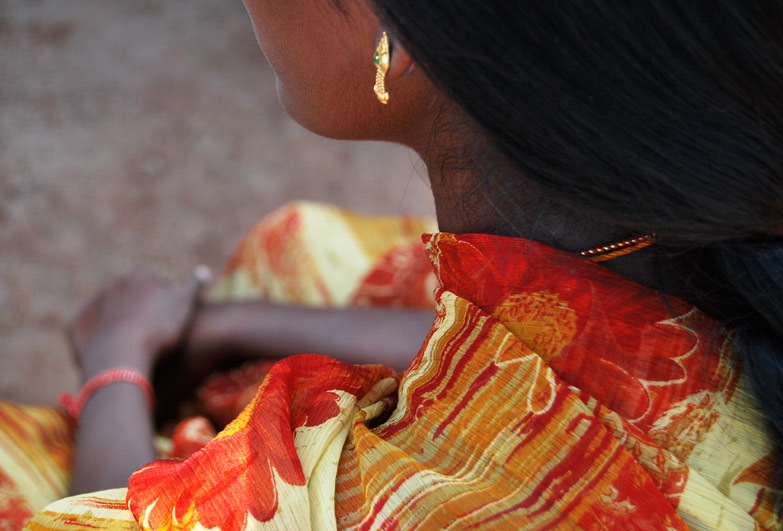 1 June 2012
Download Report: Slavery on the high street. Forced labour in the manufacture of garments for international brands.
Over a dozen major western clothing retailers, including high-street stores Marks and Spencer, Mothercare and the supermarket Tesco, are selling clothing made by girls in slavery in southern India, according to research launched today (Friday 1 June 2012) by Anti-Slavery International.
'Slavery on the high street' finds five Indian clothing manufacturing companies supplying leading European and US brands, using the forced labour of young women and girls made to live in prison-like conditions in cotton spinning mills and factories around Tirupur, western Tamil Nadu.
The research is based on interviews with over 200 former workers of spinning mills and factories of five Indian clothing manufacturers: SP Apparel, Bannari Amman, SCM, Eastman and Prem Group. Export data from two Indian ports confirms dozens of major western brands purchasing garments from these companies.
The girls and young women interviewed as part of the research describe being forced to work 12-16 hours a day in prison-like conditions, many for well below the minimum wage, in poor conditions of health and safety, confined to the factory or mill even on rest days. The workers are rarely allowed visitors and even their calls home are monitored.
One young woman is known to have died trying to escape and another after not being given permission to leave a factory after falling ill. Many workers become ill from working with the cotton but are not given access to appropriate medical treatment.
Typically, workers are only allowed to leave the factory for a few days holiday each year. The workers feel compelled to return despite the terrible conditions because they believe they will receive a lump sum payment at the end of their three year contract. However, this 'bonus', which is typically equivalent to around a year's pay, is almost never paid, either because the worker is unable to finish their contract because of ill health or because the management find a spurious reason to cancel their contract.
The Indian companies investigated recruit unmarried girls and women from poor 'lower' caste families to be spinners in their mills or workers in their factories. Around 60 per cent have a Dalit ("untouchable") background. These companies are exploiting local marriage practices by offering a lump sum that could be used to pay for the marriage dowry of the worker.
The research shows that subcontracting, a common, near universal business practice, combined with poverty, discrimination, insufficient and in some cases corrupt law enforcement facilitates slavery in garment supply chains. The international brands implicated are proving disinterested in identifying slavery practices or ensuring that subcontracted suppliers are compliant with companies' stated codes of conduct and international minimum labour standards.
Dr Aidan McQuade, Director of Anti-Slavery International, said: "Until the brands implicated in this research take concrete and credible action to end slavery in Tamil Nadu's garment and textile sector then the destroyed lives of so many girls and young women will remain a heavy but unacknowledged cost on the balance sheets of international business."
For further media enquiries including a copy of the report, case studies of former workers and a fact sheet on the issue, contact Paul Donohoe, Anti-Slavery International Press Officer on 020 7501 8934/07779 624 385  or p.donohoe@antislavery.org.
Download Report: Slavery on the high street. Forced labour in the manufacture of garments for international brands.

Notes for Editors
1) The research was carried out by Anti-Slavery International along with Centre for Education and Communication (CEC) in India.
2) Background to this report and engagement with brands
Anti-Slavery International privately approached brands which procure garments from Tamil Nadu in November 2010, asking for them to commit to jointly working to end slavery in their supply chains. This commitment would have sought to ensure, with sustained work with civil society and trade unions, freedom of movement and association for workers, that workers are above the minimum age and paid the minimum wage. The commitment also asked companies to assist former workers, many now suffering poor health, to obtain compensation.
Despite long negotiations with Anti-Slavery International, other NGOs and trade unions, facilitated by the Ethical Trading Initiative, the brands refused to sign up to a joint commitment to tackle the abuses, which they recognised as extensive. Instead in May 2011 16 brands repudiated the months of work with NGOs and trade unions and instead issued a company-only response that lacked any detail to tackle the problem.
The brands who signed the company-only, response are: 1) Arcadia Group Ltd, 2) ASOS, 3) Bestseller, 4) C&A, 5) Gap Inc, 6) Grupocortefiel, 7) H&M, 8) Inditex, 9) Levi Strauss & Co, 10) Mothercare, 11) New Balance, 12) Next (3), 13) Nike, 14) Primark (3), 15) Ted Baker, 16) Tesco. Asda-Walmart sent a separate letter on 6 April. Marks and Spencer did not respond.
Following the breakdown of negotiations with the brands Anti-Slavery International researchers returned to Tamil Nadu in June 2011 to update the report and gather further evidence.
Export date from Tuticorn port in southern Tamil Nadu and Madras port in Chennai reveals that as of June and/or July 2011 nine brands involved in our negotiations are purchasing from the Indian suppliers investigated in the research. The brands are 1) Asda-Walmart, 2) Bestseller, 3) C&A, 4) Gap 5) H&M, 6) Inditex (owner of Zara), 7) Marks and Spencer 8) Mothercare and 9) Tesco.
There is also export data also taken from June and/or July 2011 that links Next and Primark to purchasing garments from Indian supplier KPR Mill, which was also found by Dutch NGOs SOMO (Centre for Research on Multinational Corporations) and ICN (India Committee of the Netherlands) to be using the forced labour of girls and young women. A link to their report is here.
In March 2012, again under the auspices of ETI, a Multi-stakeholder Group conference was held in Tirupur, Tamil Nadu, to allow Indian companies, International brands and civil society, as well as some workers themselves to discuss the issues relating to forced labour in the garment industry.
There was explicit recognition at this conference that the abuse of the Indian Apprentice Act was a core factor in facilitating the forced labour of girls and young women in the Tamil Nadu garment and fabric industry.
This led to a follow up meeting in London on 23 May, in which some companies committed to undertake a plan of action, with civil society to reduce the abuses.