The best way to remember is to act, blogs Richard Benjamin, Head of the International Slavery Museum in Liverpool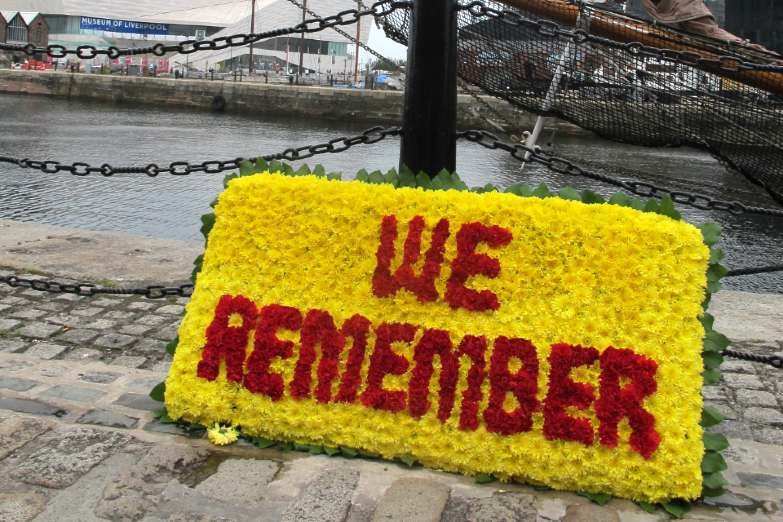 25 March 2019
Today is the UN International Day of Remembrance of the Victims of Slavery and the Transatlantic Slave Trade.
Some people are quite cynical about specific dates of remembrance in the calendar.  We would all prefer it if the transatlantic slave trade and current forms of slavery and enslavement were included in every school curriculum, on the evening news and in papers daily, and, as a society, there was a deep appreciation of the history of slavery and a level of awareness today that would deter those who seek to profit through the abuse and exploitation of others – but this is not the case.
This day is not only an opportunity to remember and honour the millions who were enslaved and suffered inconceivable brutality due to a state sponsored system of enslavement from the 15th to 19th centuries, but – like the work of the International Slavery Museum in Liverpool – it is also an opportunity to raise awareness of the legacies of slavery, such as racism and discrimination today.
Let me say that if you want to actively recognise the day then go and visit the Museum, or go online and find out more about the important work we do, and indeed that of our partner NGOs who work at the modern-day frontline of fighting enslavement, such as Anti-Slavery International and City Hearts.
It is vital that we use all the resources we have to highlight the importance of acting against slavery in all its present and past forms. If that involves efforts to gain extra profile on a specific date, then so be it.  I have been head of the International Slavery Museum since 2006. We have had over 4.5 million visitors and recorded many significant achievements, including holding the world's first permanent modern slavery collection, hosting over 250,000 visits by schoolchildren and being the recipient of the 2018 UNI Global Union Freedom from Fear award. But we mustn't rest on our laurels; we must seek new information, new content, and be involved in active campaigns, such as hate crime initiatives here in Liverpool or Free For Good campaign to protect the victims of modern slavery throughout Britain, so that we continue to be relevant and a leader in our field.
Our work with partners such as Anti-Slavery International is vital for this.  It is a way of sharing knowledge and skills, bringing the past to life in meaningful ways that help support the work of people who aim to change the lives of the many people enslaved today, those who have no voice.
This is why the Museum's vision statement is simple and to the point: WE REMEMBER. WE ACT.
Dr Richard Benjamin is Head of the International Slavery Museum in Liverpool and Co-Director of the Centre for the Study of International Slavery. Follow him on Twitter: @DrRPBenjamin 
Learn more about slavery
Subscribe to our emails to hear latest news about modern slavery, our work against it around the world, and different ways you can take action. You can unsubscribe whenever you want.