Founding an organisation for talibé children will give them a voice to help end forced child begging, Emmanuelle Tremeau writes.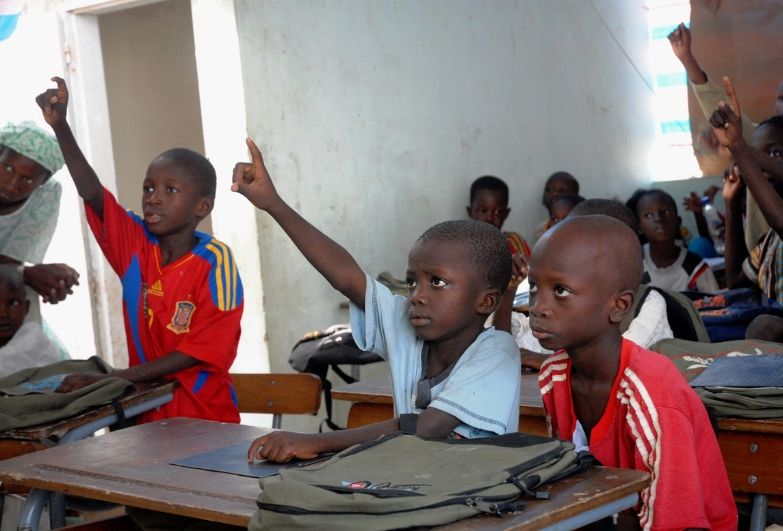 In Senegal, West Africa, thousands of children studying in traditional Quranic schools are exploited, abused, and forced to beg each year.
These religious schools (locally called daaras) do not charge school fees, so traditionally children are being sent out on the streets to beg, and community members would donate food or a few coins to help cover the children's basic needs such as food or clothing. But in recent years it has become a lucrative source of revenue for many unscrupulous Quranic teachers.
The boys, known as 'talibés', are often barely able to study as they are sent out to the streets for hours every day, with set quotas of money to bring in every day, often under the threat of beatings and other penalties by Quranic teachers. Most of the children attending daaras are from remote rural areas, with some trafficked from neighbouring countries, meaning they don't benefit from the protection of their families and communities, making them extremely vulnerable to abuse.
Anti-Slavery, together with our partners Tostan and RADDHO, have been working to bring local communities together to protect children in their neighbourhoods, advocating for new laws protecting children from begging and other abuse, as well as campaigning to change social attitudes towards these practices. We have been promoting the integration of all Quranic schools into the public education system with the development of minimum standards, which all Quranic schools would be expected to abide by – this is known as the modernisation programme.
Although the issue has become part of the mainstream debate in Senegal, so far talibés themselves have been excluded from it; they haven't had platforms to express their views and perspectives to inform the national debate. They are often considered passive beneficiaries of assistance provided by the government or NGOs, but not as actors able to influence decision-makers. The participation of talibés in the modernisation process has been non-existent. Their voices are often co-opted by State and non-State actors who make sometimes misinformed assumptions on the talibés' perspectives, concerns and needs.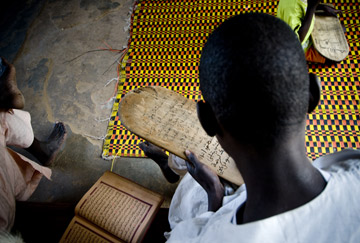 Protecting talibes
Find out more about our work to end forced child begging in Senegal
We, however, believe that giving a voice to children is vital to change.
Earlier this year we gave a voice to talibé children by supporting them to found their own organisation. The organisation, the first of its kind in Senegal, consists of 15 members, including 13 adolescent talibés still enrolled in Quranic schools and two former talibés.
We are seeking to build the capacity of adolescent and former talibés to organise themselves, to reach out to other talibés, to engage with the media and to lobby the authorities for the adoption of strong policy responses adapted to their needs and concerns.
Empowering talibé children to add their own voices to the national debate will allow them to be involved in shaping the debates around forced child begging and their treatment in Quranic schools.  Engaging talibés to share their experiences will help to identify strategies to address not only the forced begging but also the root causes, such as poverty and lack of access to state education, contributing to the prevalence of this practice.
It is easy to make assumptions. What we identify as priorities might not be at all what talibés think is a priority for them. As long as we keep them out of the debate, we're running the risk of developing strategies and solutions that are ineffective, inappropriate or even harmful.
We at Anti-Slavery think that delivering freedom to people affected by it now isn't enough; we have to ensure that people are equipped to sustain it and ensure future generations can stay free from these abusive practices. Giving the youth the tools to stand up for their rights is central to keeping freedom for everyone, everywhere, always.