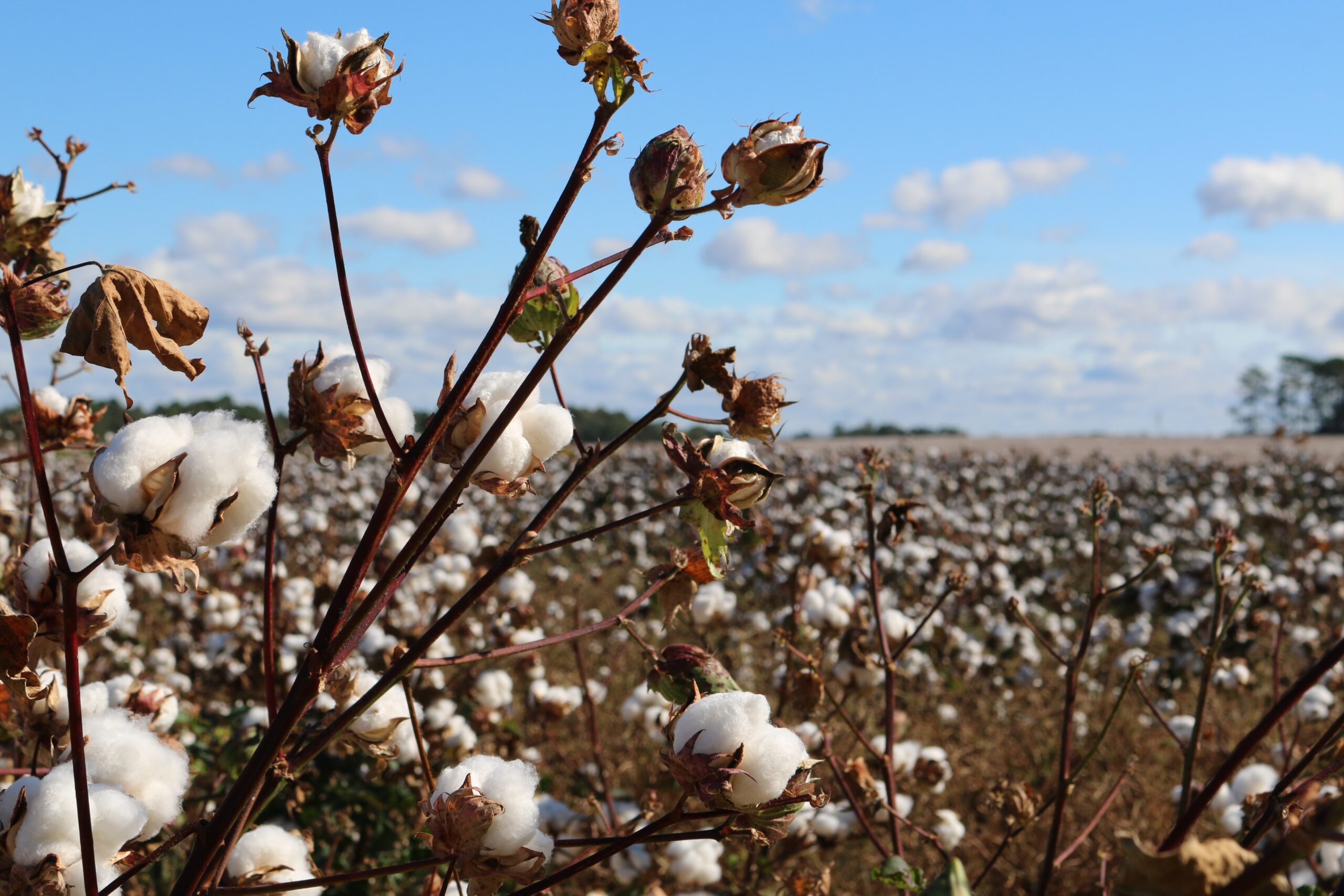 Tackling forced labour in cotton industry
Turkmenistan, Uzbekistan and the Xinjiang Uyghur Autonomous Region (Uyghur Region) are some of the biggest producers and exporters of cotton in the world. To produce this cotton, the repressive governments of these territories use systems of forced labour on a massive scale. Cotton from these regions – which is inevitably tainted by human rights abuses – ends up in global supply chains and on the shelves of many high street shops worldwide.  
The Uyghur Region produces over 80% of all China's cotton,

which means almost one-fifth of global cotton production is from forced labour.

And forced labour –isn't just a problem in the cotton industry: all products from farm to factory level in the Uyghur Region are presumed to be made with forced labour, and Uyghurs are forcibly transferred into forced labour across China. 

 

The Turkmenistan cotton harvest is big business too: the country is the

world's 11

th

largest cotton producer and exporter

. Turkmen cotton, tainted with forced labour, finds its way through global markets on to racks in shops across the world, for example through Turkey.

 

Uzbekistan, one of the ten largest cotton producers in the world, has gone through a series of reforms in recent years, and the use of forced labour in the cotton industry has been reduced.

But we need further reform – particularly to allow civil society

to work freely in the country – to fully eliminate forced labour.

 
For almost a decade, we have worked to end forced labour in Turkmenistan's and Uzbekistan's cotton industries under the banner of our  Cotton Crimes work, and as part of the Cotton Campaign, a global coalition of human rights, labour, investor and business organisations dedicated to eradicating child labour and forced labour in cotton production. 
Recently, we extended our work to the Uyghur Region. In July 2020, Anti-Slavery International co-founded the Coalition to End Forced Labour in the Uyghur Region, demanding that companies sever all ties to Uyghur Region. This is the only way to make sure governments, businesses and consumers can be confident that they are not buying in to the grave human rights abuses inflicted on Uyghur people. 
"You work like a slave from morning till night, not enough food, [we] sleep and wake up hungry again." – student of Andijan Agricultural Institute, Uzbekistan, 17 September 2016.
Turkmenistan and Uzbekistan 
In a practice rooted in the Soviet era, the governments of Turkmenistan and Uzbekistan force their own citizens to pick cotton under harsh conditions each harvest season. 
Every year, the Turkmen government sends thousands of people into the cotton fields, including teachers, doctors and nurses, forcing them to leave their daily jobs and harvest cotton for the state. Those that fail to meet their quotas face harassment from the authorities, and risk losing their jobs. The work is strenuous and requires great physical effort. Working and living conditions in the fields are appalling and the work often exposes cotton pickers to serious health risks. Sometimes children are forced to go cotton-picking in place of their parents. 
In spite of global efforts, the Turkmen authorities continue to deny the use of forced labour in the country, even though there is plenty of evidence documented by human rights activists – often at risk to activists' lives – that proves the opposite. 
On the other hand, Uzbekistan has seen some significant progress on the eradication of forced labour in the cotton sector over the past few years. Some of the key milestones include: 
In March 2020, the Government abolished the state-set cotton quota and stipulated that local officials should have no further involvement in the cotton harvest

;

 

As of April 2020, forced and child labour is a criminal offence carrying penalties of up to three years imprisonment or correctional work; and

 

In March 2021, cotton workers formed the first independent trade union.

 
However, new challenges have emerged since the privatisation of the cotton industry began. Hundreds of thousands of hectares of farmland have transferred to private operators, leaving many farming families without work and in poverty. Private businesses have emerged to control entire districts in place of the state. We continue to urge the Uzbek government to introduce reforms, and the Cotton Campaign is developing a model that would allow producers not using forced labour to access international markets, so that responsible businesses can start to source cotton from Uzbekistan again. 
 Despite widespread knowledge of these abuses, some textile traders and companies have been complicit in buying and selling Turkmen and Uzbek cotton. Although many companies have pledged to not knowingly use cotton from these two countries, it still ends up in global supply chains and finished products. 
The Cotton Campaign 
We work in partnership with the  Cotton Campaign, a wide coalition of organisations, lobbying governments, international organisations and businesses to put pressure on the governments of Turkmenistan and Uzbekistan to end these abuses. 
We mobilise the cotton industry to make sure that no tainted cotton is in the goods we buy, and lobby national governments and international organisations such as the European Union and the United Nations to put pressure on the governments of Turkmenistan and Uzbekistan to end this practice. 
We have gone a long way in mobilising businesses to stop knowingly using Turkmen and Uzbek cotton in their products. 
More than 300 businesses have signed the  

Cotton Pledge

 to not use Uzbek cotton

 

More than 100 businesses have signed the  

Cotton Pledge

to not use Turkmen cotton

 
However, supply chains are so complex that it's often difficult to determine the source of the cotton in final products, so we urge businesses to do more to make sure Turkmen and Uzbek cotton does not enter their supply chains. 
Xinjiang Uyghur Autonomous Region of China
The government of China is perpetrating mass human rights abuses against Uyghur and other Turkic and Muslim people in the Uyghur Region in Western China. These abuses include mass surveillance, arbitrary detention, rape, torture, political 're-education', forced sterilisations, and forced labour. The Chinese government is targeting these native people of the Uyghur Region based on their ethnicity and religion. 
An estimated 1 million to 1.8 million Uyghurs and other Turkic and Muslim people are held in mass arbitrary detention. Uyghurs are forced to work in the Uyghur Region and across China in factories that produce goods sold all over the world. The Uyghur Region is also a global hub for cotton growing and manufacturing, producing cotton and cotton products produced with forced labour from field to factory. 
End Uyghur Forced Labour Campaign
In partnership with the End Uyghur Forced Labour coalition, we call on leading brands and retailers to make sure that they stop supporting or benefiting from the pervasive and extensive forced labour of the Uyghur population and other Turkic and Muslim-majority peoples, perpetrated by the Chinese government. 
84% of China's cotton production comes from the Uyghur Region;

 

20% of the world's cotton comes from the Uyghur Region; so

 

A fifth of cotton garments in the global apparel market are tainted by forced labour.

 
 We put pressure on brands to exit the Uyghur Region at every level of their supply chain, from cotton to finished products, to prevent the use of forced labour of Uyghurs and other groups in other facilities, and to end relationships with suppliers that support the forced labour system. More than 385 organisations from 40 countries have endorsed our Call to Action.   
The Coalition focuses on the fashion industry, but Uyghur forced labour is not limited to fashion. Other sectors at risk include  the solar industry, agriculture, electronics and industries using paper pulp. The Coalition calls for all industries to make sure they are not profiteering from Uyghur forced labour.   
What can you do?
We are urgently calling on the Turkmen and Chinese governments, the business community, governments in other countries and international agencies to take drastic measures to end these practices. You can help too, by putting pressure on brands to stop sourcing from Turkmenistan and the Uyghur Region, and asking them to make sure forced labour does not taint the products you buy. You can check this webpage to find campaigns run by our partners on the Uyghur Region.  
And remember: you can support our work on this issue and many others by joining Anti-Slavery International or making a donation.
Learn more about slavery
Subscribe to our emails to hear latest news about modern slavery, our work against it around the world, and different ways you can take action. You can unsubscribe whenever you want.