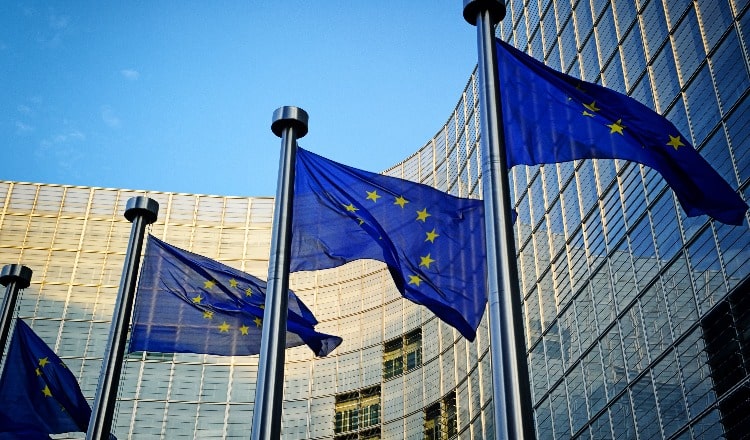 Since 2017, our work in the European Union has focused on calling for the EU to introduce stronger laws and policy that will ensure corporations take meaningful steps to prevent forced labour and that victims of forced labour can access justice.
As the world's largest single market, the EU has huge potential to take effective action to prevent forced labour in global supply chains. Over 16 million people are estimated to be in forced labour in the private sector, which includes people producing the materials in goods or products exported to the EU, as well as products produced in the EU. This includes, for example, wine from France, seafood from Thailand, minerals for technology from the Democratic Republic of Congo, and cotton from Turkmenistan and the Uyghur Region, China.
We focus on calling for the EU to introduce stronger laws and policy that will ensure corporations respect human rights and the environment.
We work by:
Advocating with our allies in the EU directly to the European Parliament, European Commission and European Council
Supporting our civil society partners from around the world to be involved in the debate. We believe that the EU must directly consult with workers, trade unions and civil society where forced labour is the most prevalent
Engaging with supportive businesses to support our campaigns
Our advocacy focuses on calling for the EU to:
Introduce mandatory human rights and environmental due diligence that would hold companies accountable for human rights abuses, including forced labour, and environmental harm in their value chains, and make sure victims can access remedy and justice
Introduce import controls to block or seize products made with forced labour, including child slavery
Strengthen trade and development policy to address the root causes of forced labour – such as poverty, lack of legal protection, worker representation and discrimination
Key reports and research include:
European Commission: mandatory human rights and environmental due diligence
In February 2022, the European Commission published its proposal for mandatory human rights and environmental due diligence. It also published its commitment to introduce a law banning forced labour goods. These announcements were a game-changer, and came as a result of our sustained campaigning.
We are now working with our partners in the EU and around the world to ensure these commitments turn into legislation that drives respect for people and the planet. For the latest news on our EU campaigns, check out our blogs.
Learn more about slavery
Subscribe to our emails to hear the latest news about modern slavery, our work against it around the world, and different ways you can take action. You can unsubscribe whenever you want.