Modern slavery is closer than you think
Modern slavery is present in every part of the UK. You might even see people trapped in slavery without knowing it. It might be someone working in a private home on your street; the man working in the car wash in town; or the cleaner who empties your office bin every night. It can be difficult to spot the signs, but if you are concerned about someone, please call the modern slavery helpline.
The number of people identified as victims of modern slavery has been rising year on year, with over 12,000 people referred to the authorities in 2021. The real number of people trapped in slavery is estimated to be much higher – more than 130,000 people – and is estimated to cost the UK £33 billion per year.
Modern slavery in the UK
Modern slavery exists in many forms in the UK, including trafficking into criminal activities like cannabis farming, sexual exploitation, domestic slavery or forced labour on farms, in construction, shops, bars, nail bars, car washes or manufacturing.
While it is impossible to know the full extent of modern slavery in the UK, the Home Office release data to demonstrate the numbers of people referred to authorities. At the end of 2021 there were:
12,727 potential victims of modern slavery – the highest number of referrals since the records began in 2009
43% of all of these were children – meaning there were 5,468 potential child victims
31% of people referred were British nationals
In 2021, criminal exploitation was the most common form of slavery in the UK, followed by forced labour. Criminal exploitation is often driven by the cultivation and sale of drugs in the UK, especially by exploiting children. This includes British children forced into 'county lines' drug trafficking, and Vietnamese nationals trafficked into forced labour in cannabis production.
Amy's story*

"I was tied up and trapped in a room for hours. I can't tell you how long, because I was drugged. I was force-fed, and still people would have sex with me."

Amy was born in the UK. When she was 14, she was recruited into a criminal gang and forced to sell drugs across the UK. It would take more than a year to escape.

*name changed
How do people get trapped in slavery?
Many people are trafficked into slavery in the UK from overseas, as was recently revealed by Sir Mo Farah, for example. But vulnerable British people are also targeted, especially children from disadvantaged backgrounds. In fact, statistics from the Home Office show that, in 2021, people from Britain were one of the largest country groups referred to authorities. For the many people who find themselves forced to work in illegal enterprises like drugs manufacturing, there's the ever-present fear of being criminalised by the UK authorities for the activities that they have been trafficked into. This is a serious injustice, and prevents many victims from feeling able to trust the police, social workers and other authority figures.
Sadly, the UK's anti-slavery system is not currently set up to support people who are being exploited. The UK's 'hostile environment' and recent legislation, such as the Nationality and Borders Act, mean people trafficked from abroad are often treated as immigration offenders, instead of being given the support and care they need to recover from their ordeal. Cuts to public services further hamper efforts to prevent exploitation, and mean the authorities often lack the resources they need to investigate trafficking cases.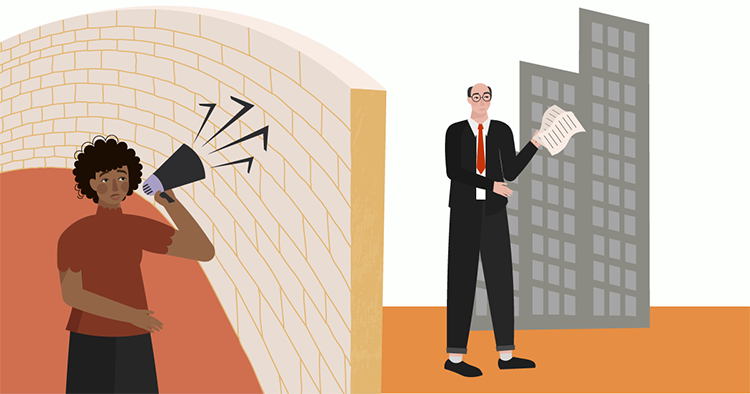 What we do
We are campaigning in Parliament and through public advocacy to push the UK Government into enacting policies that make it harder for criminals to exploit people, while also working to improve proposed legislation and practice that will affect people who have been trafficked. The Anti-Trafficking Monitoring Group recently published a report looking at the Home Office's Recovery Needs Assessment – the mechanism through which survivors receive support after they have been identified – and it found that the process is failing survivors.
We need stronger labour rights and workplace inspections to prevent exploitative practices from going unchecked, and policies to be in place to support victims and survivors. Our work on responsible business is especially important, as it will help make sure UK businesses do not buy or sell goods or services that are tainted by modern slavery, wherever it occurs.
The Anti-Trafficking Monitoring Group

We are proud to host and chair the Anti-Trafficking Monitoring Group (ATMG), a coalition that exists to monitor the UK's implementation of international anti-trafficking legislation. The group examines all types of human trafficking, including internal trafficking and the trafficking of British nationals.