Amy's story*

"I was tied up and trapped in a room for hours. I can't tell you how long, because I was drugged. I was force-fed, and still people would have sex with me."

Amy was born in the UK to British parents. She went to school in Canterbury and hung out with her friends on weekends. She was like any child, but her life was destroyed when she was recruited into a criminal gang and forced to sell drugs across the UK. It would take more than a year to escape.

*name changed
Modern slavery is closer than you think
Modern slavery is happening right now in every single area of the UK. In fact, you probably see people trapped in slavery on a regular basis. It might be someone working in a private home on your street, the man working in the car wash in town, or the cleaner who empties your office bin every night. It can be difficult to spot the signs, but if you are concerned about someone  contact the modern slavery help line.
In 2014, the UK Government estimated that up to 13,000 people are trapped in modern slavery in the UK. In fact, it is likely that this number is much higher, with some estimates putting it at over 10 times that amount, but it's impossible to know for sure because so many people living in slavery are unable to ask for help.
However, we do know that the number of people identified as victims of slavery has been rising year on year, with over 10,000 people identified in 2019.
Modern slavery in the UK
Modern slavery in the UK can take many forms, including forced sexual exploitation, domestic slavery or forced labour on farms, in construction, shops, bars, nail bars, car washes or manufacturing.
Forced labour is the most common form of slavery in the UK, fueled by a drive for cheap products and services, with little regard for the people behind them.
A growing form of slavery is trafficking into crime. In the UK, it's fuelled by the trafficking of primarily British children, forced into 'county lines' drug trafficking (drug networks set up in remote or rural areas) and trafficking of Vietnamese nationals forced to work in cannabis production.
How do people get entangled in slavery?
Vulnerable people often take big risks in order to provide for their families. Typically, they'll be offered an apparently good job in the UK. Often they take a loan from an agent to pay for the recruitment fees and journey.
But, when they arrive here the promised job and conditions are completely different. Their passport might be taken away and they're told they need to pay off the debt before they can leave. Violence and threats are common both against the trafficked person and the family back home. They are trapped here with no possessions, no means to return and totally reliant on their traffickers.
Vulnerable British people are also targeted, especially children from disadvantaged backgrounds, to be groomed into drug criminal gangs in so-called 'county lines' trafficking.
Sadly, the system in the UK is not currently set up to support people who became entangled in exploitation because of their desperation to provide for their families in challenging circumstances. The UK's hostile immigration environment means people trafficked from abroad are often treated more as immigration offenders than as vulnerable individuals. This plays into the hands of traffickers as they can threaten their victims with detention or deportation.
Cuts to social services and education services also hamper efforts to prevent British children getting trapped in drug gangs, while cuts to the police and judiciary means there are fewer resources to investigate trafficking cases.
What are we doing?
Anti-Slavery International is campaigning for the UK to implement policies making it tough for those who want to exploit vulnerable people.
This includes introducing strong labour rights and workplace inspections to preventing exploitative practices from going unchecked, and increasing the capacity for the police and prosecutors to investigate cases of modern slavery.
We're also campaigning to protect, not neglect, survivors of slavery, so they can feel safe to come forward and report their experiences, be protected from their traffickers, and can rebuild their lives. That means creating a system that supports people, rather than targeting them as criminals.
Take action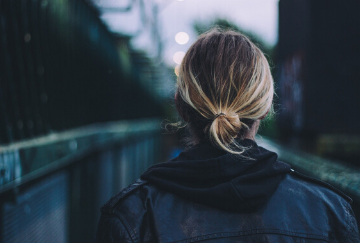 By signing our petition asking the UK government to Protect, Not Neglect, victims of modern slavery in the UK.
Learn more about slavery
Subscribe to our emails to hear latest news about modern slavery, our work against it around the world, and different ways you can take action. You can unsubscribe whenever you want.