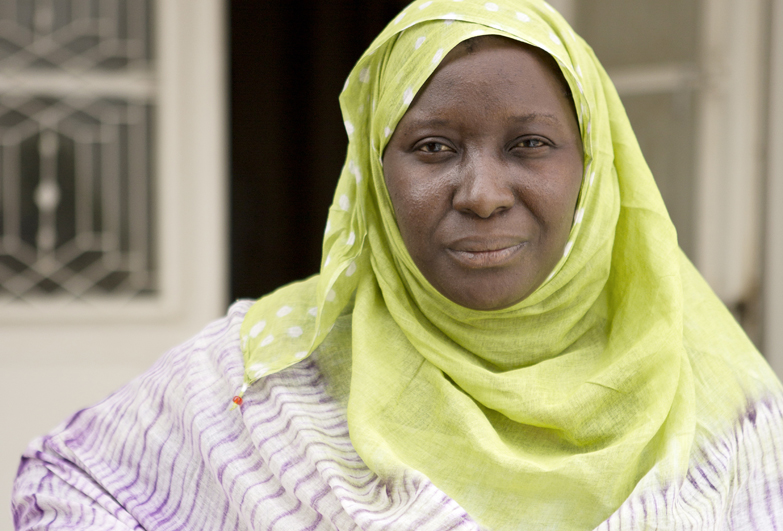 Slavery is hereditary and passed down the maternal line
We take comfort in the knowledge that one day our children and grandchildren, through our legacy, will build a better future for themselves and the generations to come.
This is not what women in slavery can take comfort in.
In countries like Mauritania and Niger, women kept in servitude are commonly raped and forced to bear their masters' children, who in turn also become their slaves. Fatimétou, from SOS-Esclaves, explains:
'Slavery is hereditary and passed down the maternal line, which is why we are focusing on the liberation and emancipation of women in slavery. Women generally can't escape slavery. There may be children they cannot abandon. For women in slavery, whether married or unmarried, their children are the property of their masters. He can sell them or give them away as gifts…'
Thanks to Anti-Slavery International, Hadijatou's legacy to her children took a new turn…
In Niger, Hadijatou was suffering in silence. Like her mother, she was inherited, sold and made to work without pay. Her 'master' also used her as a sex slave. With the assistance of Anti-Slavery International and our partner organisation in Niger, Hadijatou brought a case against the state of Niger and received financial compensation.

'With the compensation I will be able to build a house, raise animals and farm land to support my family. I will also be able to send my children to school so they can have the education I was never allowed as a slave.'
What will your legacy be?
When you remember Anti-Slavery International in your Will, you bring forward the day that no child is born in slavery. Even small bequests can make a difference. Please take a moment to consider remembering Anti-Slavery International in your Will. Thank you.
For more info on how to leave a legacy to Anti-Slavery International, please visit our FAQ page.
We promise to respect your privacy…
We always love to hear that you have left a gift in your Will– but there is no pressure to say so. We respect your privacy and we don't expect you to tell us. However if you do wish to notify us, please do keep us informed of your intentions. Our legacy charter outlines our promises to those considering leaving a gift in their Will to Anti-Slavery International. To let us know of your intentions, please return this legacy_pledge_form to us.
To request a printed copy of our pledge form and an information pack, please call 020 7737 9434, e-mail supporter@antislavery.org or write to Anti-Slavery International, Thomas Clarkson House, The Stableyard, Broomgrove Road, London, SW9 9TL.
The above information is general advice only and does not constitute legal advice.  We suggest you seek the advice of a solicitor when drawing up or amending your will.