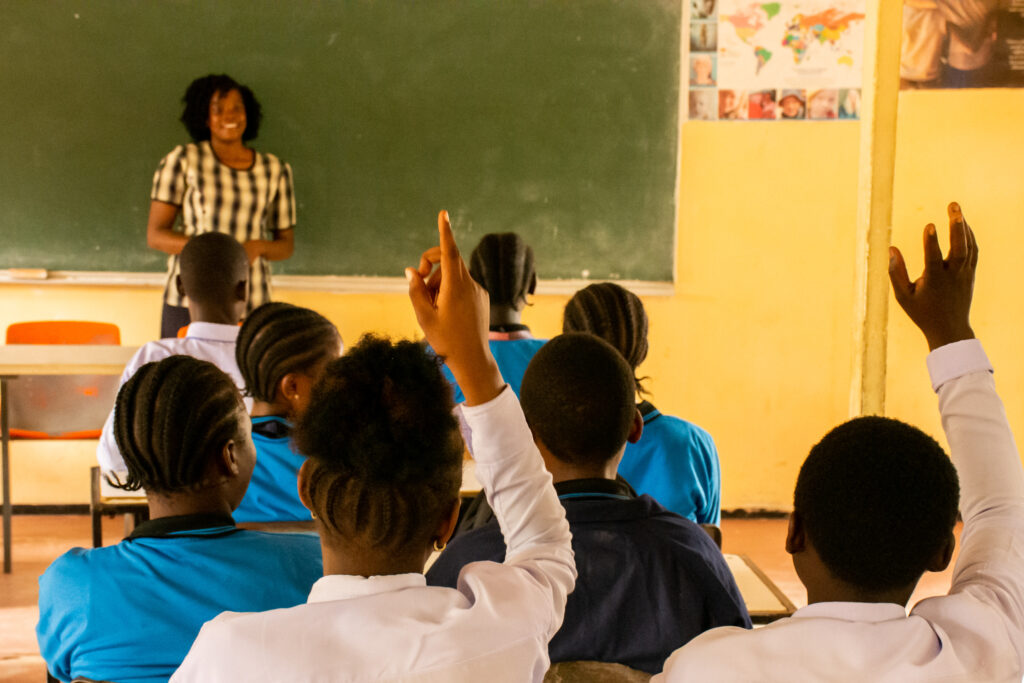 Freedom is a fundamental right for everyone, everywhere, always. But it can't be taken for granted: modern slavery keeps around 50 million people worldwide from exercising their freedom – with children representing 1 in 4 people trapped in slavery. 
At Anti-Slavery International, we work to end slavery so that everyone can live free from exploitation. 
It isn't easy to stop exploitation and secure freedom. But throughout our long history we've built the expertise, partnerships and knowledge needed to help prevent slavery in its many forms – including child slavery, forced labour and human trafficking. 
What is modern slavery?

Modern slavery is when an individual is exploited by others, for personal or commercial gain. Whether tricked, coerced, or forced, they lose their freedom. This includes but is not limited to human trafficking, forced labour and debt bondage.
We prioritise ending child and youth slavery, responsible business, migration and trafficking, and slavery and the environment. Here's how we work to end modern slavery and secure freedom for everyone, everywhere, always.
System change
We focus on achieving the long-term changes that are necessary to end slavery and secure freedom.
We work in partnership with survivors, international organisations, businesses, governments and communities to help achieve realistic and permanent changes in the systems that currently allow modern slavery to exist. These systems include international trade (and loopholes in trade law), the climate emergency, and weak rule of law. By working in this way, we have a bigger impact, longer term.
Working with survivors
We work directly with survivors and survivor-led organisations, and make sure they and their views are at the heart of our work.
Through our direct interventions worldwide, and in our work with the Anti-Trafficking Monitoring Group, we make sure survivors' voices are heard by the people and organisations that can make the changes needed to help prevent and end modern slavery.
Building a movement
Activism has been at the heart of our work for more than 180 years. But we don't campaign alone: we're part of a global movement against slavery, and we use our expertise, campaigning experience, partnerships and knowledge to help that movement work in unison.
Our supporters are a vital part of that work, helping us to campaign in communities, companies, universities, schools and more, so that everyone understands the impact of modern slavery – and can help us to end it.
Framing the issue
Sometimes it's difficult to believe just how deep-rooted modern slavery is; often it hides just out of view, concealed by complex social and political issues that allow society and governments to look the other way. We won't allow that to happen.
Through our research, our work with the media and our campaigns, we make sure modern slavery remains part of the public and political agenda so that people understand the pressing need to stop exploitation, right now.
Legal frameworks
International human rights instruments – treaties, conventions and legal bodies – have a huge role to play in the campaign to end modern slavery. But these instruments are facing enormous pressures, from Covid-19, to the climate emergency, and the rise of political turbulence. We can't afford to let slavery prosper as a result.
That's why we work directly with organisations and institutions such as the United Nations, European Union and other regional blocs, as well as national governments, to make sure the campaign to end slavery is always high on the agenda when laws and regulations are being developed. We also make sure the issue is understood properly, using our research, experience and work with survivors to help frame laws and regulations that make a genuine difference.
This is all challenging work. We're a small team, but we have an impact that far exceeds our size.
This is only possible thanks to the support of our supporters – today's abolitionists, whose support helps continue a campaign for freedom that started more than 180 years ago.
If you want to get involved in the movement to end slavery, here's how you can help.