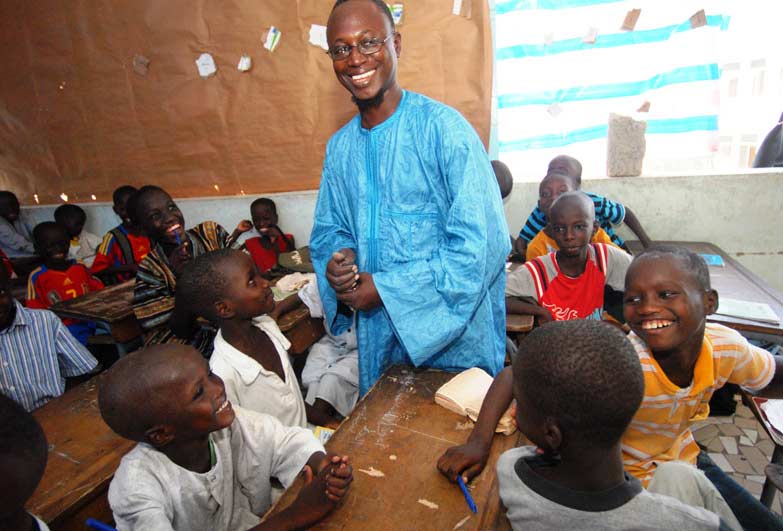 Freedom is a fundamental right, everywhere, always. Everyone should be able to make choices about their lives and how they live them. This is what drives us every day in our work to make sure everyone can enjoy their freedom.
People end up trapped in modern slavery because they are vulnerable to being tricked, trapped and exploited, often as a result of poverty and exclusion. Political, economic and social systems that disadvantage some  groups in society push people into taking risky decisions in search of opportunities to provide for their families. At the same time people may not have access to the sort of help and support that we take for granted – such as going to the police for help.
At Anti-Slavery International we look at those systems, those root causes, and do everything we can to try and re-balance them to provide people at-risk from slavery with an opportunity to build sustainable futures.
Who we work with
Such complexity means we can't tackle it alone, which is why partnerships have always been at the heart of what we do. Working together, just as the first abolitionists did, we have built an anti-slavery movement in collaboration with service providers, law enforcement agencies, NGOs, trade unions, lawyers, businesses and government authorities. And of course, you – our supporters.
This allows us to support tens of thousands of adults and children affected by slavery every year to gain and keep their freedom, as well as to campaign to change the systems that trap them – social, economic, legal and political.
We adapt our response to the local context in all countries we work in. In Niger, it's building schools and projects for communities that escaped their traditional masters, in Mauritania it's providing education and microloans to women rebuilding their lives in freedom, or in Senegal, it's working with whole communities to protect children from local schools from being forced to beg.
We influence decision-makers on all levels. We have been instrumental in the development of all major laws against exploitative practices. We have lobbied national Governments to improve their response to slavery practices(link to this for example), campaigned to introduce anti-slavery laws (link to Modern Slavery Act analysis from 2015), and challenged Governments in courts when they have failed to protect their citizens from the effects of slavery.
In the commercial sector, we work with businesses to help them identify the risks of slavery practices in their supply chains and devise policies that would address them. We also campaign for laws that would make businesses legally responsible for potential slavery abuses in their global supply chains.
All our work is based on robust evidence-based research, informed by the lived experience of people who have been exploited in slavery.
We do all this because we firmly believe that freedom is a fundamental right, everywhere, always. Everyone should be free to make choices about their lives and how they live them.
Today more and more people – from charities and the faith sector to global brands and young people – are making securing freedom for children and adults from the trap of slavery, their concern. Working together, untangling people from slavery and dismantling the systems that enable exploitation, we can deliver true freedom to people across the globe.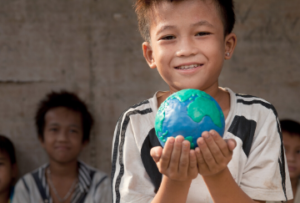 Join the movement to end slavery
Help free adults and children from slavery today and protect people from exploitation tomorrow.
Learn more about slavery
Subscribe to our emails to hear latest news about modern slavery, our work against it around the world, and different ways you can take action. You can unsubscribe whenever you want.