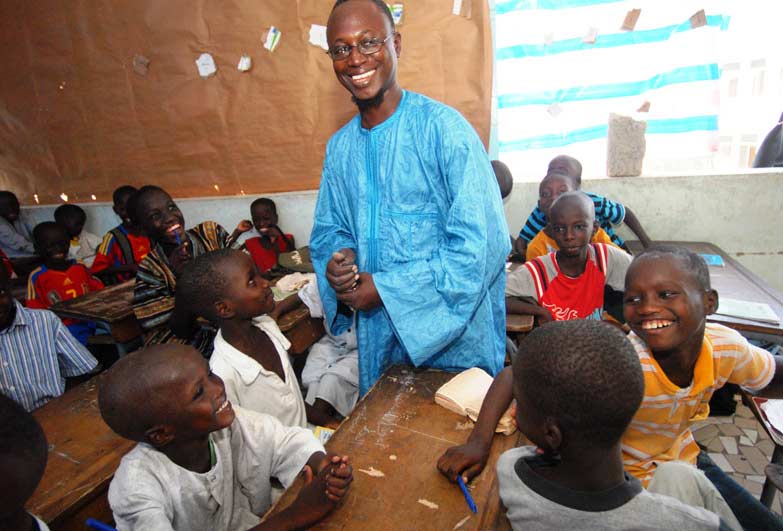 As the oldest human rights organisation in the world, our work to end slavery is based on over 180 years of experience in successfully combating slavery.
Since 1839, we have developed a strong reputation in advancing the political agenda on slavery through cutting-edge research, advocacy, campaigns and work with local communities.
We were involved in ending various manifestations of slavery in many corners of the world, including slavery in British colonies, abuses in Belgian Congo, Indian and Chinese 'coolie' systems and slavery in Peruvian Amazon.
We were involved in the development of all major laws against slavery, including the UN 1926 and 1956 Slavery Conventions and numerous other laws such as International Labour Organization's conventions on forced and child labour and Council of Europe trafficking convention. All of these laws put slavery in a legal framework today.
Being so uniquely placed to identify, we understand and tackle modern forms of slavery, we carried our expertise into the 21st century. Slavery is a complex and ever-changing problem which requires increasingly sophisticated solutions to tackle it.
Our approach to ending slavery
Our work to end slavery is defined in our theory of change and envisages working at both the structural level and the grassroots level to change policy and practice, to foster behavioural change and create new social norms to enable abused and exploited people to claim their human rights.
Over the last financial 2017-18 year we worked to strengthen 17 overseas anti-slavery partners to directly engage and support 77,388 people from marginalised and disadvantaged groups across 19 projects in 14 countries to understand, assert and claim their rights.
We use the following approaches:
Enabling people to leave slavery – through exemplar frontline projects with local partners, reaching out to people most vulnerable to slavery and exploitation. For example, our local partner in India operates a 24 hotline to allow people to call and ask for help. Legal cases are filed and with the authorities, people in bondage from kilns are rescued.
Helping victims of slavery – with frontline work ensuring they access the psychological and legal support they need to recover and obtain justice and compensation.  For example, in Mauritania, alongside our local partner we help people escape from slavery and rebuild their lives as free people by providing financial support, shelter and vocational training, as well as filing cases in courts.
Supporting the empowerment of people to be better protected from slavery – again working at grass roots level, to help communities demand respect for their human rights and tackle the root causes of slavery through access to education and the elimination of caste and gender inequality. For example, we founded six communities of former slaves in Niger, providing free education to their children.
Our experience at community level informs and shapes our work to influence decision-makers and inspire change on a global level. We identify the ways to end the abuses by research and analysis deriving from our grass roots work. We inform, influence and inspire change through:
Advocating and lobbying within countries for legislation, policy and practice to end and prevent slavery. For example, we pressed the government of Senegal to commit to end forced child begging and reform the country's religious schools.
International policy work and campaigning – lobbying and holding to account international institutions such as the United Nations, the European Union, the African Union and the International Labour Organisation, as well as businesses and other organisations. For example, we were the first to identify slavery as a priority development issue and call to include the eradication of slavery to be made a post-2015 Sustainable Development Goal.
Collecting information and publishing reports about these human rights abuses, bringing them to the attention of the public and promoting public action to end them through media work and supporter campaigns. For example, we uncovered the issue of migrant forced labour in the Middle East and initiated the Guardian's investigation into slavery abuses in Qatar in the run up to the FIFA World Cup.
Learn more about slavery
Subscribe to our emails to hear latest news about modern slavery, our work against it around the world, and different ways you can take action. You can unsubscribe whenever you want.