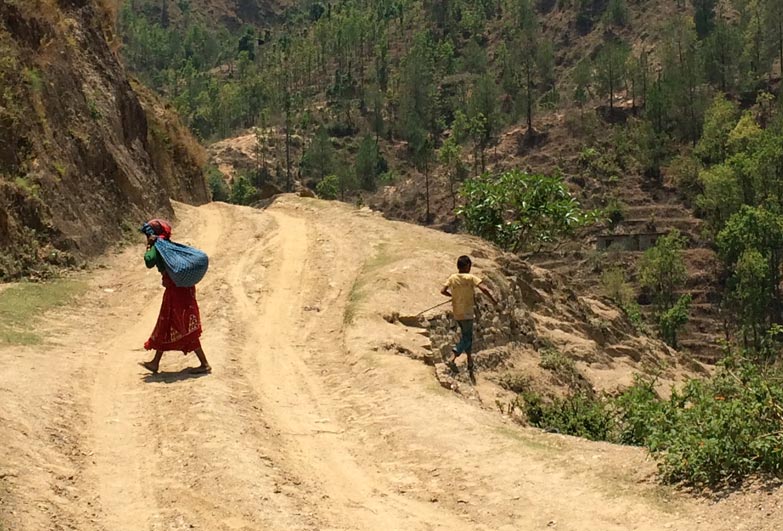 Throughout Nepal there are communities of agricultural bonded labourers who have traditionally been forced to work another person's land under the pretext of repaying an ever-increasing debt. The 'Haliya' in the hill districts of Nepal's far western region is one such community, and the bonded labour affecting them has been called the 'Haliya system'.
In 2008 the government formally abolished the 'Haliya system', but the attempts to eradicate this kind of bonded labour in Nepal have been met with mixed success.
Based in the remote mountain areas, the Haliya are among the world's most vulnerable people. As Dalits – members of heavily discriminated "untouchable" caste – they have been severely marginalised for decades. Most of them are unaware of their rights, and do not have the skills to organise and participate in the rehabilitation process that the government is offering to the roughly 20,000 "liberated" families. Consequently, it is estimated that the rehabilitation programme has reached less than 5% of Haliya families. Without support, families affected by bonded labour often fall back into slavery.
Haliya women and children are particularly vulnerable, as women play a subsidiary role to men in Nepalese society. They do not receive equal pay, face harassment and abuse in the work place, and they are excluded from decision-making at home. Women cannot access the land that is supposed to be made available as part of the government rehabilitation package, which further dents the chances for the rehabilitation process to succeed.
Although most Haliya children do enrol in formal schools, many are forced to drop-out in order to work and help support their families or start their own families, with girls often forced to marry particularly early. Poor, malnourished and illiterate women and girls face gender discrimination on top of social exclusion as Dalits and bonded labourers.
Our response
In partnership with the Nepal National Dalit Social Welfare Organisation (NNDSWO), we have started a new project aiming to monitor the government's application of its rehabilitation scheme to ensure it is quickly implemented in a way that is responsive to the needs of the Haliya community, especially women.
We are aiming to support 36,000 women, men & children to escape Haliya bonded labour, learn about their rights, access education and achieve economic stability.
Community outreach, rights-awareness and group support will empower people to participate in and benefit from rehabilitation, including gaining access to land redistribution and subsistence grants. We are setting up up women's groups to discuss relevant issues such as economic empowerment, political participation and the government rehabilitation process. We'll train women to lead these groups and decide on the agenda, meeting times and actions.
We will provide tuition classes, transition support and resources such as books and uniforms to ensure up to 3,000 children enrol, regularly attend and remain at school, breaking inter-generational cycles of slavery.
We will also provide young people with vocational training, skills development in finance, literacy and numeracy, as well as a start-up support to enable decent livelihoods.
We will also lobby for the adoption of a new legislation that will provide the Haliya communities with a specific support and rehabilitation for the bonded labour and discrimination they have been suffering.
This project is funded with UK aid from the UK government