Our research on the Vietnamese garment industry highlights slavery risks for European companies in the middle of EU-Vietnam trade talks – Rocio Domingo Ramos blogs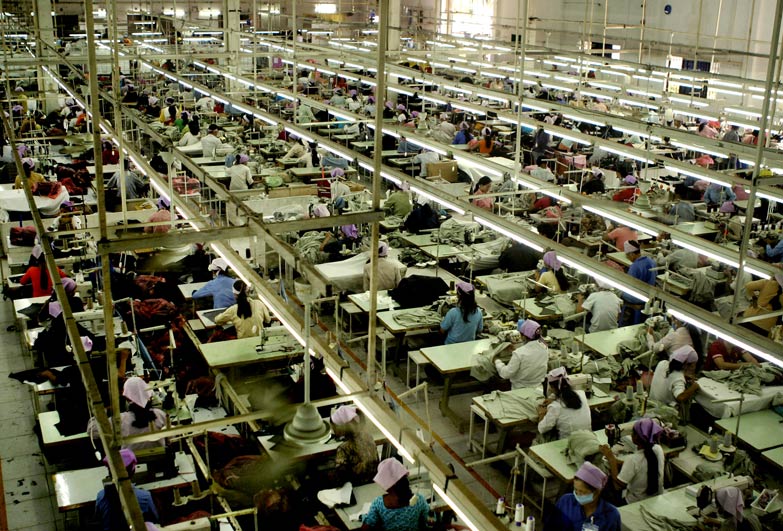 29 March 2019
Over the last two years, Anti-Slavery International has been advocating for EU-wide legislation addressing slavery in global supply chains of European companies. We continue to press the EU to introduce mandatory human rights due diligence in business supply chains and operations, including a specific focus on forced and child labour, for all businesses operating in Europe with a turnover in excess of an agreed threshold.
Anti-Slavery published a new report entitled "Sitting on pins and needles", which assesses labour conditions in Vietnam's garment sector. As a big textile exporting country and key trading partner of the EU, the Vietnam case merits close scrutiny. With Vietnam and the EU in the middle of negotiations on a future trade agreement, the EU should set higher standards for those it chooses to trade with.
Working conditions
The research finds that there is a significant risk of forced labour, child labour and child slavery in the textile and garment industries in Vietnam. First and second-hand accounts reveal indicators such as long hours of work, forced extension of work hours, denial of sick leave, and threats of employer retribution directed against workers who attempt to speak out.
Interviews with 21 workers across three Tier 1 factories (those which make ready products for export) in Vietnam reveal a lack of institutional protection of workers' rights in this sector. National laws are not properly enforced and as a result do little to facilitate workers' access to their rights at work.
The exposure and vulnerability of workers to exploitation are worsened by a culture of fear, intimidation and control engendered by management over their workforce. These prey on the workers' lack of alternative employment should they decide to exercise or assert their rights.
The role of the EU
The EU has a critical role to play in reducing the risk of goods tainted with human rights violations, such as those stemming from Vietnam's garment industry, from entering its supply chains. At this moment, there is an absence of European legislation setting out clear human rights obligations of EU companies. As a consequence, the European Commission must step in and ensure that forced labour does not find its way into the supply chains of many products we use every day.
We can see some progress. Last week the Business Conduct Working Group (RBC Group) of the European Parliament presented the Shadow EU Action Plan on Business and Human Rights. This plan aims to implement the United Nations Guiding Principles on Business and Human Rights, which form the basis for safeguarding human rights from corporate abuses globally.
The plan outlines the necessary steps to ensure European businesses are globally responsible and held accountable for their actions. For example, one of the steps is the adoption of legislation around mandatory due diligence for EU businesses and businesses operating within the EU.
This is an excellent and timely initiative which Anti-Slavery wholeheartedly supports. The EU has yet to set up a mechanism to prevent business-related harm and human right violations. This is in spite of the fact that 14 EU Member States have already moved individually to implement the UN Guiding Principles. We hope this action will add to the pressure on the European Commission and Council to stop keeping their heads in the sand.
With the release of our new report, we urge the EU to require that businesses make sure their suppliers are providing workers with acceptable labour standards. We want companies to check their supply chains and set out risk analysis of forced and child labour. We also need brands to examine why those risks exist and to explain what the business is doing to prevent such risks in their supply chains.
We have been waiting far too long for this to happen. As the world's largest economic market, the EU has the responsibility to lead by example and to promote corporate accountability and make human rights due diligence mandatory.
Sitting on pins and needles: A rapid assessment of labour conditions in Vietnam's garment sector – read the summary report in PDF format: