Our Press and Digital Media Manager Jakub Sobik on the decision of UK MPs to reject protections for overseas domestic workers from slavery.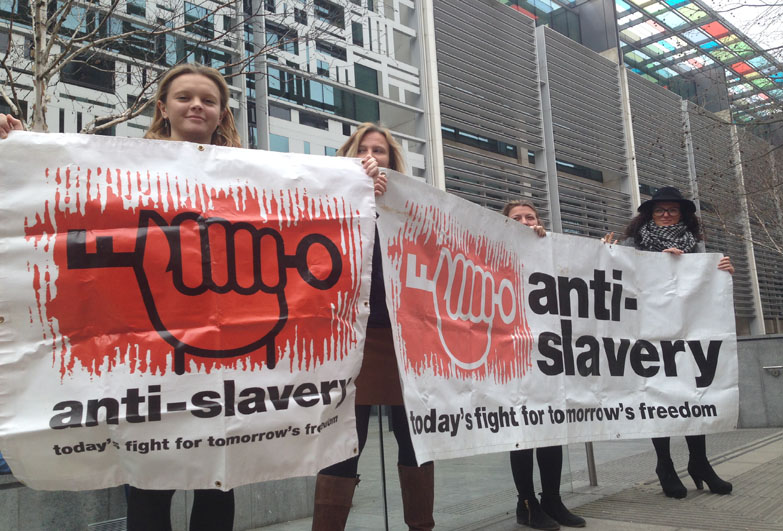 28 April 2016
Bad news. On Monday 25 April British MPs voted against protecting overseas domestic workers from slavery.
The MPs rejected the amendment that the House of Lords included in the Immigration Bill, giving effect to the main recommendations made by James Ewins in his recent review of the Overseas Domestic Workers (ODWs) visa rules.
Ewins recommended that domestic workers arriving to Britain on this visa should be allowed to change employers and that they should also be able to extend their visa for that purpose.
The last element is crucial. Although the government has bowed to public pressure and proposed to allow the workers to change employers, this change is made meaningless by limiting their time to do that to the duration of the six-month period for which they were originally admitted. This means that a domestic worker who would like to leave their abusive employer would have to search for someone to hire them for only a few months – a very unlikely feat.
It is a sad development. It is well documented that tying domestic workers to their employers significantly increases their vulnerability, exploitation and abuse. Yes, the Government has made some progress through allowing workers to change employers for a short term and introducing compulsory meetings for domestic workers to raise their concerns with authorities in a neutral space. These changes were only achieved through sustained pressure by Anti-Slavery International and other campaigners. The reality is that not granting the workers a real practical avenue to leave abusive situations leaves them very vulnerable to exploitation, and to slavery.
We have tried hard to influence MPs. We have set up our latest action online, asking our supporters to write to their MPs to vote against slavery. Many of you have done so, for which we are very grateful, and which leaves us hopeful that this is not the end of this issue.
Sadly, on this occasion, the MPs didn't listen. The fact that they rejected protecting domestic workers from slavery alongside denying a helping hand to 3,000 child refugees – at high risk of trafficking – tells its own story.
So what now?
We are expecting the Government to roll out their latest proposal on changing the Overseas Domestic Workers visa rules.
We will be watching closely how these changes are implemented. We hope that they will have some impact but fear that it won't be enough to ensure that this vulnerable group of workers can safely navigate this new legal trap.
We will continue to think about ways to improve the legal protections for all domestic workers in Britain. Watch this space.
We will not rest until domestic workers in the UK are properly protected from slavery.
Follow Jakub on Twitter: @notravic