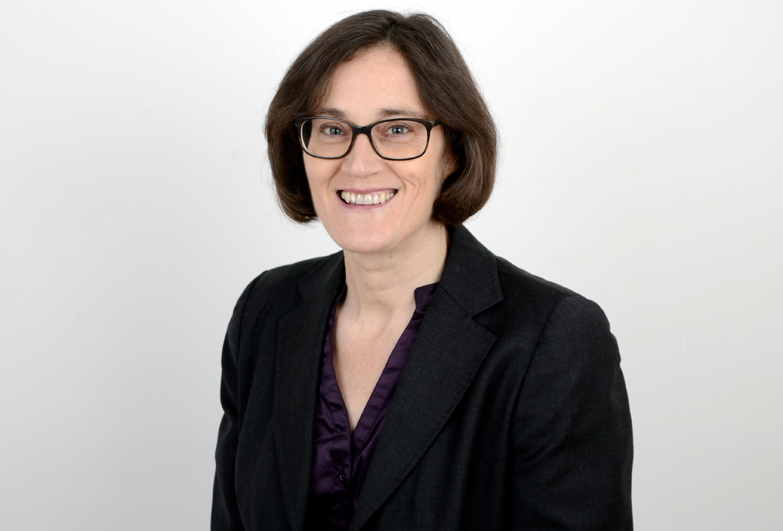 10 January 2018
Anti-Slavery International has appointed Jasmine O'Connor OBE as its new Chief Executive.
Jasmine brings extensive leadership experience in international human rights work, leading campaigns that combine practical grassroots programmes with policy change initiatives at multiple levels.
She joins Anti-Slavery from ADD International (Action on Disability and Development), where she leads its disability rights programmes across five countries in Asia and Africa as International Programmes Director.
Prior to this, as Head of International Campaigns, Policy and Research for equal rights campaigning group Stonewall, Jasmine successfully developed the organisation's first global campaign for equal rights. She has also held senior roles with Article 19, Cord, Refugee Action and Care International, as well as advisory positions with the UK Department of International Development and the UK Foreign Office.
In 2016 she was awarded an OBE for services to international human rights and development.
Jasmine will take up her role at Anti-Slavery in March.
On her appointment, Jasmine O'Connor said:
"I am very excited to be taking up this role with Anti-Slavery International. I am deeply inspired by the organisation's long and successful campaigning history, as well as clear commitment to tackling the causes of slavery and promoting lasting change.
"I am looking forward to working with everyone at Anti-Slavery International, its partners and allies, in this growing movement for change. As the reality of modern slavery continues to attract global attention, I am keen to ensure that the organisation builds on its many successes and takes emerging opportunities in the fight for tomorrow's freedom.'
The Chair of Anti-Slavery International, Tanya English, said:
"We are delighted to appoint Jasmine and welcome her as Anti-Slavery International's new leader.
"Jasmine brings a broad-ranging depth of experience in human rights, policy and international development, and a clear ability to make an impact.
"We are confident that Jasmine will drive Anti-Slavery International forward –  connecting with the growing public and business awareness,  and increasing government and international action –  to bring us all closer to ending slavery once and for all."
About Anti-Slavery International
Anti-Slavery International works to eliminate all forms of slavery throughout the world by investigating and exposing current cases of slavery, campaigning for its eradication, supporting the initiatives of local organisations to secure the freedom of those in slavery or vulnerable to it, and pressing for more effective implementation of national and international laws against slavery. Founded in 1839, it is the oldest international human rights organisation.