Big win for Hadijatou Mani, a woman forced into sexual slavery as a "fifth wife", against her former master.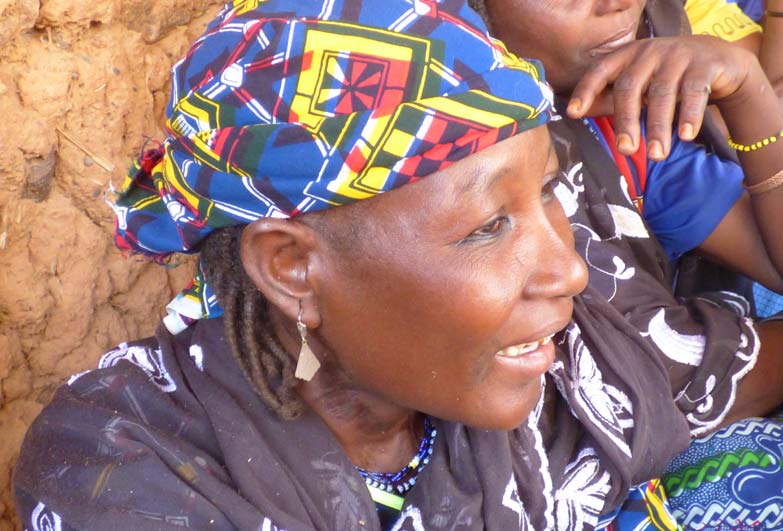 15 March 2019
A decade-long legal battle of Hadijatou Mani, a woman forced into sexual slavery as a "fifth wife" ended with Niger outlawing the practice.
Hadijatou Mani, who as a young girl was sold for around £200 as a "fifth wife" to an older man, saw that "marriage" ruled unlawful by the Niger Court of Appeals, the country's highest court. What's more, the Court outlawed the "fifth wife" tradition altogether.
The "fifth wife", or 'wahaya', slavery practice is when in addition to the four wives permitted by Islam, men take on additional 'unofficial' wives who are treated as domestic and sexual slaves.
In a practice that still persists in some areas in Niger and neighbouring countries, young girls and women are sold or trafficked to men, who treat additional wives as a symbol of their wealthy status. Fifth wives enjoy none of the rights of an official wife; no marriage ceremony ever takes place, and the woman or girl is essentially owned by their 'master'.
Ms Mani's fight, supported by Anti-Slavery International (ASI) and its local partner Timidria, has been a landmark case for tackling traditional slavery practices still persisting in Niger. In 2008 she won her case in the international Economic Community of West African States (ECOWAS) court, which ruled that the Nigerien Government failed to protect her from slavery, a judgment that reverberated in the country.
From "fifth wife" to anti-slavery hero
Hadijatou Mani was born into slavery and then sold as 'fifth wife'. Following her escape with the help of Timidria, she married a man she had freely chosen, whereupon her former master took her to court accusing her of bigamy.
Invoking customary law, the Nigerien court ruled in favour of her former master, sending Ms Mani for a brief spell in jail. This prompted her, supported by Anti-Slavery and Timidria, to take her complaint to the international ECOWAS Community Court of Justice, asserting that her government failed to protect her from slavery. She won the case, winning damages and prompting the Government of Niger to take slavery more seriously.
She has been living freely since, but shockingly, the courts did not annul the bigamy case against her. After a decade-long struggle for a new ruling, Ms Mani finally saw justice: the Court ruled that her freely chosen marriage was not a case of bigamy.
The ruling has implications for other women who have escaped their masters, and might affect Mani's former master who allegedly still has other "fifth wives".
The rulings of the Court of Appeals, the highest judicial body in Niger, have legal implications for the lower courts where they have diverged in the application of the law and custom.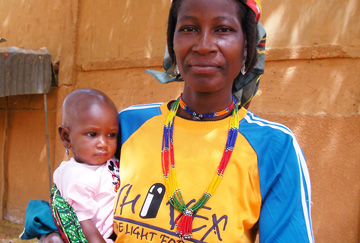 Hadijatou's story
Hadijatou was born into slavery in Niger
Timidria's National Coordinator Mohamed Mogaze said:
"It's very good news for women still held in slavery in practices that have no place in 21st century.
"Traditional slavery in Niger still exists, with people still suffering a lifetime of forced labour, abuse and misery. But this judgment sends a strong message that slavery practices must end in our country."
"We hope that we can take other cases to court and will continue the fight for justice for other women too."
Jakub Sobik from Anti-Slavery International said:
"We are thrilled for Hadijatou and for people who are still affected by slavery practices across Niger.
"Hadijatou is a true anti-slavery hero; she had the courage to stand up to her master and bring a real change to people in slavery across the country.
"This win marks an end of a long legal fight that Anti-Slavery with partners started over a decade ago. Together with our partners we will work to ensure a full implementation of this ruling. The fight is far from being won, but we're in it for the long haul."
Note to editors:
For more information and to arrange interviews please contact Andy Wasley on +44(0) 7789 936 383 or a.wasley@antislavery.org.
Representatives of Timidria are currently in London and should be available for interviews at certain times on Friday or over the weekend. Broadcast interviews in French only.
About slavery in Niger
Slavery still persist in Niger in three main traditional forms:
Traditional descent based slavery, where people of slave descent are literally owned by their masters, and spend their lives serving their masters.
The "fifth wife", or 'wahaya', slavery practice, when in addition to the four wives permitted by Islam, men take on additional 'unofficial' wives who are treated as domestic and sexual slaves. Young girls can be sold or trafficked for this purpose.
People of slave descent living separately to their masters, but still controlled by them. For example, no marriage can take place without their masters' permission and a special dowry payment paid to them.
In recent years communities of slave descent have moved to cut ties with their masters and attempt to establish independent villages. This has been increasingly successful after a project by Anti-Slavery International and Timidria supported six villages for people of slave descent.
The project established schools for children, providing formal education tailored to communities of slave descent for the first time in history, and providing human rights advocacy training and microloans for the parents to establish incomes and become truly independent of their former masters.
The communities now consider themselves free and are increasingly successful in advocating with local authorities to support their schools and villages. The Government has now taken over the majority of the funding for the schools, and other communities of slave descent have asked the Government to replicate this model in their villages.
More on slavery in Niger and the community school project here.
About Anti-Slavery International
Anti-Slavery International, founded in 1839, is committed to eliminating all forms of slavery throughout the world. Slavery, servitude and forced labour are violations of individual freedoms, which deny millions of people their basic dignity and fundamental human rights. Anti-Slavery International works to end these abuses by exposing current cases of slavery, campaigning for its eradication, supporting the initiatives of local organisations to release people, and pressing for more effective implementation of international laws against slavery. For further information see: www.antislavery.org.
UK Registered Charity 1049160