It's a new year and here at Anti-Slavery International, we've been reflecting on all the great achievements over the last year.
In 2021, thanks to your generous support, we supported a staggering 17,880 people across 21 projects in 10 countries, including Mali, Niger, Mauritania and Tanzania.*
Here are some of the amazing achievements we've been a part of over the last year, helping to fight for freedom from slavery for everyone, everywhere, always.
1. Business and human rights: calling upon businesses to clean up supply chains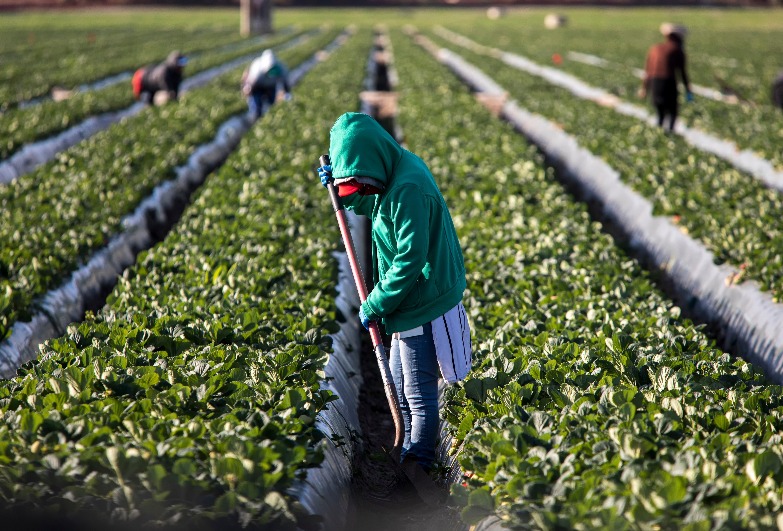 With your help, we encouraged businesses in the UK and around the world to take seriously, and address internally, the child slavery and forced labour that may exist within their own supply chains.
We continued to call for new laws in the UK and EU to hold businesses to account when they fail to prevent supply chain human rights abuses and environmental harms. In early 2022, the EU will publish its proposal for this law, which could help tackle forced labour and child labour in supply chains around the world. We continued to play a leading role in the End Uyghur Forced Labour campaign, which calls on brands and retailers to exit the Uyghur Region at every level of their supply chain. Launched in July 2020, the campaign is now endorsed by over 400 organisations worldwide and leading companies like ASOS and Marks and Spencer have committed to the campaign.
We also asked you to call on your favourite brands to help sign the Turkmen Cotton Pledge to ensure that companies aren't investing in state-imposed forced labour in Turkmenistan. Over 140 companies have now supported the Turkmen Cotton Pledge.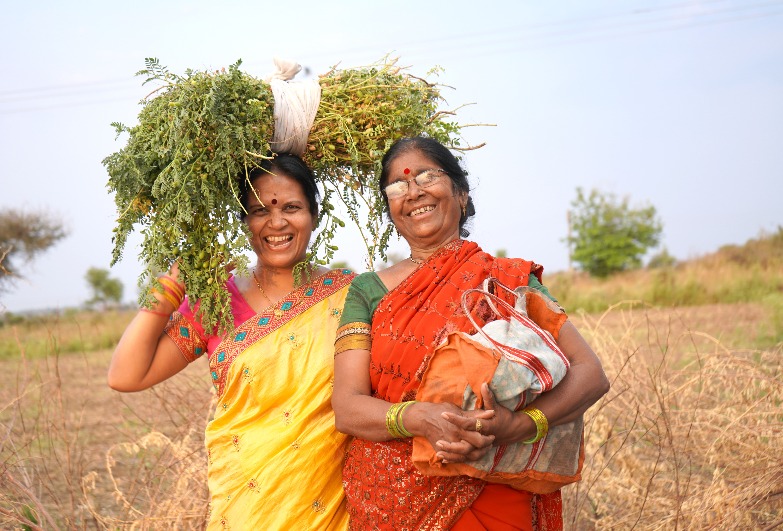 CHANGE LIVES
Help resist modern slavery and restore freedom for every person whose freedom is being withheld
2. Climate change and modern slavery: calling on leaders to protect people and planet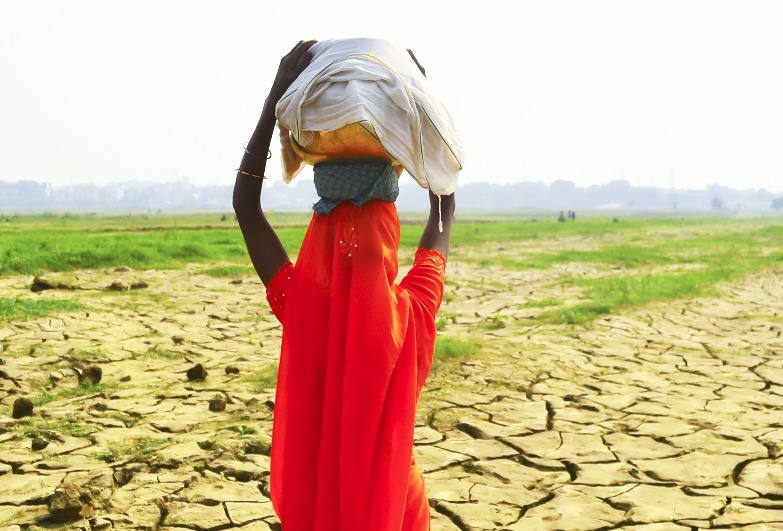 We spent some of the last twelve months investing in a critical global issue: how climate breakdown leads to an increase in modern slavery.
Our research found that climate change increases at risk communities' vulnerability to modern slavery. From crops failing to grow in Bolivia, to communities flooding in Bangladesh, this is a world-wide problem. People are losing their livelihoods and being forced from their homes and communities in search of work. This is placing them at risk of modern slavery and so modern slavery must be addressed within discussions on climate change.
We therefore continued to meet with the world's decision makers, calling on leaders at COP26 and across the EU, pressing them about the importance of laws that protect both people and planet. We've been asking for governments to:
provide climate financeto support people forcibly displaced by climate change who become vulnerable to modern slavery
respond to climate-induced migrationand anti-slavery actions in national action plans and commitments
avert, minimise and address displacement and modern slavery risksrelated to the adverse impacts of climate change
use the opportunity of a just transition to a future of sustainable renewable energyto provide decent work for workers in the renewable energy sector
We will continue our work in this increasingly critical area to ensure we protect as many vulnerable people as possible.
3. Migration and trafficking: Fighting human trafficking together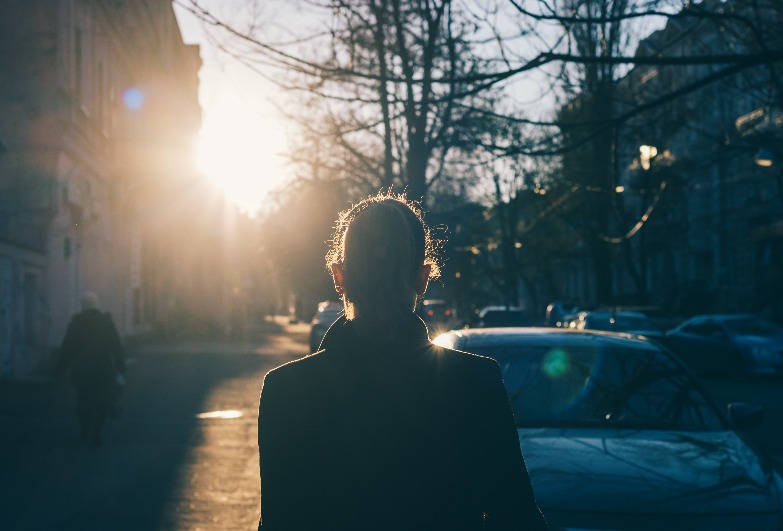 Last year we continued to chair the Anti-Trafficking Monitoring Group (ATMG) and are incredibly proud of the Agents for Change research we produced last Spring.
The final report co-written by survivors and non-survivors of slavery or exploitation, shared collective and individual reflections on the process of working and learning together to-date. We provided key practical, policy and legal recommendations and hope that survivors, practitioners, civil society organisations and the UK Government have and will continue to find the learning and reflections contained within this briefing useful.
This year we welcome the publication of another critical report on the Recovery Needs Assessment (RNA)  – research led and co-written by survivors of modern slavery with additional support and editing by Beth Mullan Feroze.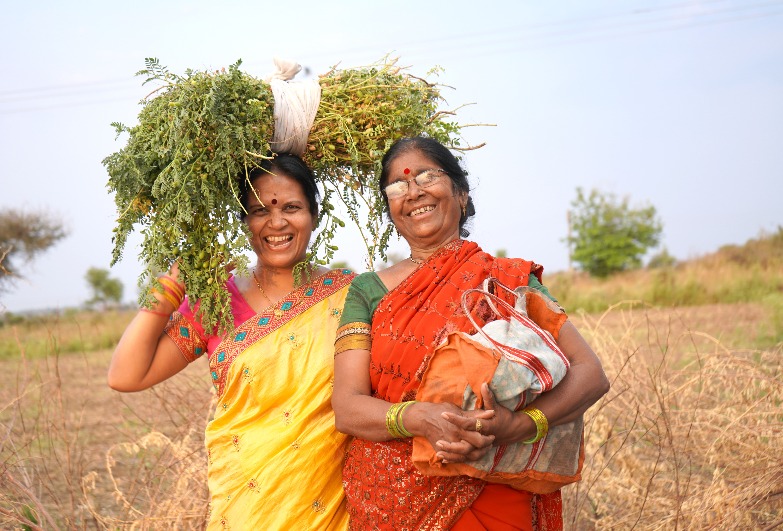 CHANGE LIVES
Help resist modern slavery and restore freedom for every person whose freedom is being withheld
4. Fighting child slavery: Success in court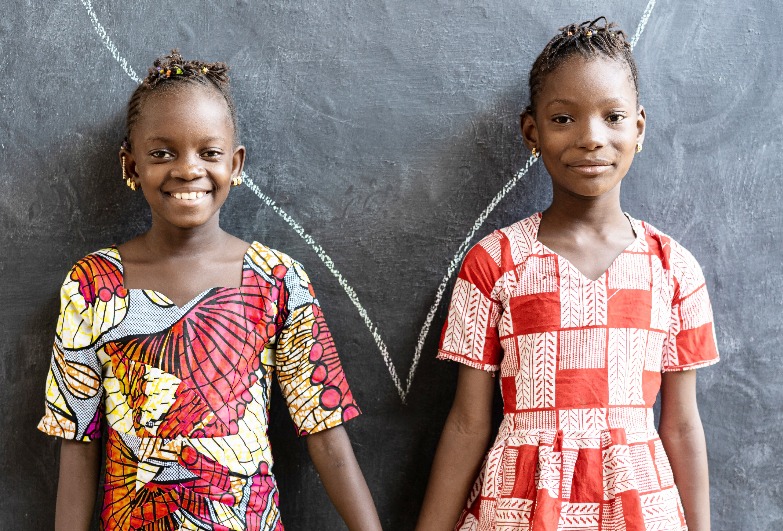 We continue to fight child and descent-based slavery across the globe and last year was no different. We're of course delighted at the recent success at the Court of Justice of the Economic Community of West African States (ECOWAS) with the case of "Mrs F" from Niger.
Mrs F was born into slavery and given away at the age of seven to her slave master's sister in Burkina Faso. After decades of being mistreated, and having six children with different fathers, Mrs F returned to Niger with the help of an uncle. With the assistance of Association Timidria and the Institute for Human Rights and Development in Africa, she then launched a legal case in Niger against her former master and a separate case to get her three children still living in slavery back.
After her case had been trivialised and treated as a misdemeanour in Niger's domestic justice system, her lawyer went before the West African Court of Justice. The court found Niger to be in violation of the rights of Mrs F and her children to a fair trial, to not be subject to any form of exploitation or enslavement and to the elimination of all forms of discrimination against women. Niger has now paid significant compensation to Mrs F and her children.
---
As you can see, 2021 was a busy year! We'd like to thank you for your incredible support in helping us with our critical work fighting slavery worldwide. Without you, none of these achievements would be possible. Thank you!
Wishing you all a happy, healthy and harmonious 2022, from everyone here at Anti-Slavery International!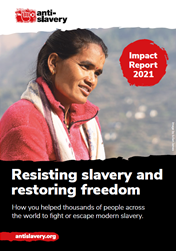 Read our Impact Report 2021 HERE. 
*Statistics for financial year April 2020 to March 2021