We are leading the fight against the abusive tradition of forcing young children to beg on the streets, writes Africa Programme Co-ordinator Emmanuelle Tremeau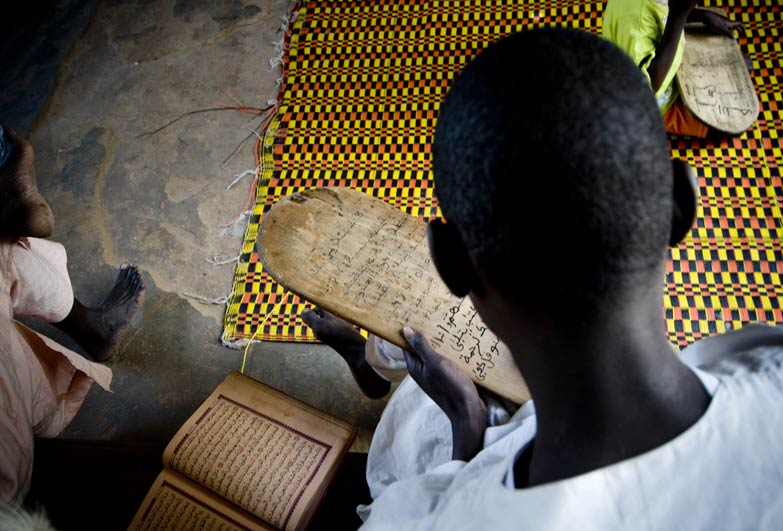 21 June 2018
Anti-Slavery International has worked for almost a decade on protecting children who are forced by their schoolmasters in their Koranic school to beg on the streets in Senegal, West Africa, making them vulnerable to abuse. But the issue is prevalent in adjoining countries too, where forced- begging is a common practice.
Every time I visited projects in Niger, also in West Africa, I was shocked and saddened to see so many children, sometimes as young as four-years- old, standing outside supermarkets, gas stations, or by traffic lights to ask passers-by for money.
Equally shocking was that no organisation was working to end the exploitation of these children in Niger, and that very few initiatives exist that span the region, despite some children being trafficked between countries for this purpose. It then became clear to me that Anti-Slavery had to do something about it. So together with our local partners in Senegal, Mali and Niger we decided to assess the situation much more closely to see if we could support a regional effort on forced-begging.
Our work in Senegal
Working to end forced child begging in religious schools
Koranic education is a long established and highly-regarded tradition across West Africa. A large number of children, particularly boys from poor, rural backgrounds, receive their entire education at residential Koranic schools.
Traditionally, these residential schools do not charge their students for food, accommodation or studies. Instead, the boys are sent out to beg for them. Far from their families and living in squalid conditions, the children are neglected and fall victim to physical or psychological abuse if they fail to meet their begging 'quotas', not to mention potential dangers on the streets.
In Senegal, an estimated 100,000 children are forced to beg. In Mali, it is estimated that in 2010 the capital Bamako was home to over 50,000 such children but warns that this number has significantly increased since then. The number in Niger is unknown, but child begging is very visible across the country's towns and cities.
In January 2018, we embarked on a new project to tackle this issue. Over the next three-years we will gather data on the nature and prevalence of forced child begging in Mali and Niger, including the rate of trafficking involved, and identify how the lessons learned from our work in Senegal could apply to other countries in the region.
The project will establish organisations led by children and young adults with experiences of begging in Niger, Mali and Senegal and train them in advocacy and communication techniques so that they can shape the national debates around forced child begging and end it for good across the region.
We will engage former Koranic students to share their experiences and identify strategies to address not only the forced begging, but also the root causes, such as poverty and lack of access to state education, contributing to the prevalence of this practice.
We will also lobby the governments and regional international bodies to put this issue high on their agendas and draw concrete plans to eradicate forced child begging from West Africa for good.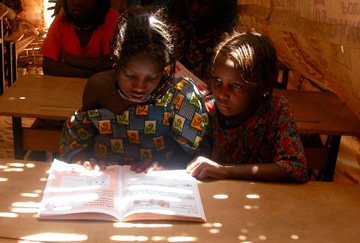 Keep up to date
Receive regular updates on modern slavery and our campaigns straight to your inbox