If women who are vulnerable to slavery are given the appropriate tools, they can drastically change their lives, blogs Emily McDonnell-Thomas for the International Women's Day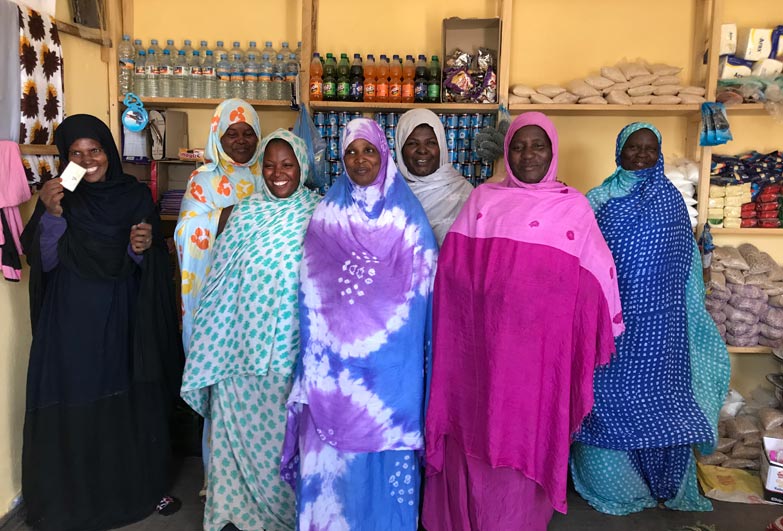 8 March 2019
Globally, women must work twice as hard as their male counterparts in almost all aspects of life. Recovering and protecting themselves from modern slavery is no exception.
Aamuktha completed her education and went to university in Kathmandu, Nepal. Her father fell into debt to pay for arranging her brother's job abroad, and the family became reliant on Aamuktha to help the family in paying off their debts. Under pressure, she was approached by someone to smuggle drugs into India from Nepal. The money was hard to turn down.
It got worse when in India she was driven to a brothel, locked up, raped and beaten for several weeks. While being transported to another location, Aamuktha managed to jump out of the moving rickshaw and run to safety.
Trafficking cases like Aamuktha's are common in Nepal. Women and girls are vulnerable to trafficking due to systemic discrimination they struggle with on a daily basis. Globally, 71% of the 40 million people affected by modern slavery world-wide and forced labour are women and girls, and it was estimated that out of the 4 million people who were sexually exploited, 99% were female. Girls are far less likely to receive any form of education. In Nepal, there is an ingrained expectation of young girls to not attend secondary schools and to stay at home, care for the family and take low-paid jobs.
Their situation was exacerbated following the earthquake in 2015, where thousands of people lost their homes and livelihood, making them vulnerable to fake job offers from traffickers to earn some money to survive.
After finding help in India and managing to make her way back to Nepal, Aamuktha was ashamed and scared. Finally, she came across a project run by Anti-Slavery's partner SASANE, which supports female survivors of trafficking to become paralegals.
The scheme helps women in developing their skills, gaining qualifications and then places them in police stations where they can act as paralegals on trafficking cases, helping other victims and helping the police improve their response to such cases.
It is projects such as this that allow women like Aamuktha to rebuild their lives and flourish following exploitation, as well as participating in long-term solutions to tackle trafficking in Nepal. "People treat me with respect because I am working with the police", she said.
"This International Women's Day, we salute women who against all adversity have courage to build their lives in freedom."
From survivors to entrepeneurs
In Mauritania, West Africa, the practice of traditional slavery, where people are literally owned by others, is still active. The majority of victims are women and girls, and like in Nepal, they suffer life-long discrimination if they escape.
In collaboration with a local organization SOS Esclaves, Anti-Slavery International have worked with female slavery survivors to build their lives in freedom.
In 2018 alone, 179 women and girls were taught crucial reading, writing, and numeracy skills. In the capital Nouakchott, over 67 women completed their vocational training courses in catering, sewing, dying and hairdressing.
We build their entrepreneurial skills. Last year, we supported 90 female survivors in setting up local co-operatives, food shops and clothing stores in their towns. These shops are located in places where there is little competition, meaning that they spare their customers making a journey to markets in the cities.
During a visit last year to the projects, Anti-Slavery International found that these shops have brought financial profits for the women to continue to build their lives and support themselves. It is opportunities like these that have led to the women enjoying physical, financial and social freedom in the face of adversity following their escape.
Encouraging women and girls to exercise these skills and tools is vital to break down gender-based injustices following emancipation from slavery. Projects such as the ones in Nepal and Mauritania, coupled with efforts to dismantle the root causes of slavery such as gender based discrimination, as well as pressing governments to implement comprehensive anti-slavery laws, are the structural changes that need to take place to allow women and girls be less vulnerable to slavery, and allow them to make a life that is their own.
This International Women's Day, we salute women who against all adversity have courage to build their lives in freedom.