To break the cycle of slavery, we need to address the mental health of survivors, says Africa Programme Manager Sarah Mathewson.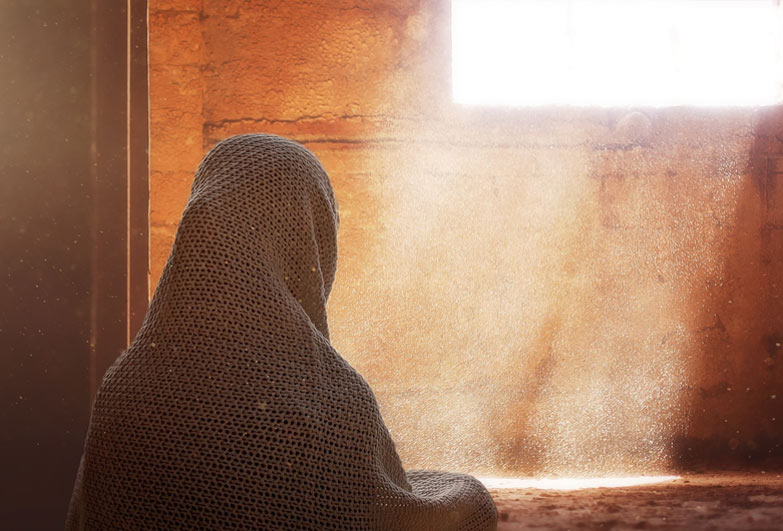 10 October 2019
One of the pillars of our work to end slavery around the world is not only helping people in slavery to escape and but also supporting them to establish independent lives in freedom.
This is crucial for people who experienced slavery, as they are extremely vulnerable to getting trapped in it again. They are usually among the most socially marginalised and economically deprived people in society. Even if they manage to escape, they may find themselves without food, shelter or social connections.
Although securing the most basic living needs for survivors is usually prioritised, an increasing body of evidence points to the importance of addressing people's psychological needs as well in order to really break the cycle of slavery. Indeed, it is flawed to think of survivors' mental health as something of a 'luxury', that can only be considered after their more pressing economic needs are addressed.
Mental health can be fundamental to survival after slavery. It should be taken into account at all levels, because very often the psychological damage of slavery can prevent people not only from building their lives in freedom, but also from accessing support they might need to do that.
For example, a survivor of traditional slavery in West Africa, someone who had been enslaved from birth, receiving micro-credit would face enormous challenges in using that credit effectively, compared to a more typical West African person on a low income. The latter would probably have extensive family networks and local friendships, a good level of self-esteem, some level of education, an ease with money and the marketplace, a sense of her own agency and an ability to express it. A person emerging from a lifetime of slavery would have none of those things, and might be struggling with a great deal of stress, anxiety and trauma as a result of their experiences.
If we are truly to understand the effects of slavery, and help survivors rebuild their lives, we must consider the mental health impact of slavery. People living in slavery have been totally dehumanised and treated as objects of another person's will. They might find it hard to trust people and to form relationships, even with those trying to help. They may be living in total isolation. They may lack the self-confidence to take action in their own interests, living with the shame and stigma of their status as slavery survivors. They might also suffer from PTSD due to the trauma inherent in living in slavery, and all the violence and exploitation that went with it.
This can affect cognitive functioning, such as memory recall. They would most likely have limited education, or none at all. Economic deprivation and political exclusion are a source of additional stress and anxiety, so these practical elements should not be neglected either, and they can be seen as both cause and effect of mental health struggles.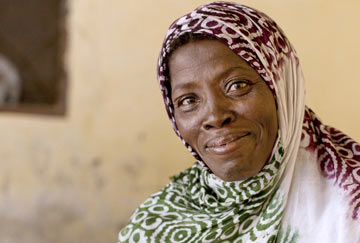 Our work in Mauritania
Learn more about our work with survivors of descent-based slavery in Mauritania
We have to take into account the mental health needs of slavery survivors. We need to understand that they might need time to learn to trust people, that they need to build up their skills, or that they may not be able to give consistent accounts of what has happened to them. Gradually building social connections and confidence can enable people to overcome other challenges more effectively.
In our work supporting survivors leaving descent-based slavery in Mauritania and Niger, we strive to address their psychological needs hand in hand with securing their most immediate living needs. For example, as we know that social inclusion contributes to people's well-being, women 'mentors' from slave descendant backgrounds provide peer support in the form of regular social visits and gatherings. Micro-credit is given to groups of survivors to help them learn to work together as a collective, rather than in isolation. Boosting self-esteem and social networks is as central in our provision of education for children and adults as are practical skills.
Participation in local advocacy and activism helps people to make sense of their suffering and give them a purpose beyond survival. So we train frontline staff on how to ensure that participation in advocacy is sensitively handled, so that it's truly empowering for individuals and doesn't re-traumatise people or put them at risk. We make sure that slavery survivors always have someone to turn to for both practical help and a listening ear as they learn to live in freedom.
The guide that we publish today, although primarily designed for professionals working with survivors in Mauritania, can be applied to work with slavery survivors in many different contexts. It provides practical advice on how to address the impact of slavery on mental health and how to help survivors overcome it.
Mental health considerations require time, resources and expertise, and we are committed to ensuring they are a priority in our work across the globe.
Download the guide in PDF: