ECPAT UK's CEO, Patricia Durr, explains how the Government's 'New Plan for Immigration' will affect child victims of trafficking and exploitation
Asylum reform proposals had been trailed for some time before the Home Office published a statement on 20 March, claiming there was widescale abuse of the National Referral Mechanism (NRM) and announcing an overhaul of the Modern Slavery Act (as Anti-Slavery International's UK Policy Manager Kate Roberts explained here). We expected to see proposals that would be detrimental to survivors who also apply for asylum. But we were shocked to see proposals on modern slavery included in a plan for immigration reform. Identifying victims is not an immigration matter but a safeguarding matter – and in the case of children, it clearly needs a child protection response.
The New Plan for Immigration was announced shortly after the release of official NRM data showing more children than ever before were identified as potential victims of trafficking in 2020. The data showed 4,946 potential victims were exploited as children, an almost 10% increase on the previous year – and children formed a larger proportion of all potential victims identified than in previous years.
The rise in referrals coincided with a loss of vital support that increased children's vulnerability to further exploitation and harm, and decreased funding for local authorities and essential frontline services that support child victims. The Government says it wants to improve support for child victims – but its proposals will worsen a child protection crisis already exacerbated by Covid-19.
'One-stop' process ignores trauma
The new 'one-stop' immigration process proposal requiring people to raise all protection-related issues 'upfront' flies in the face of any understanding of the human experience of trauma and abuse and child development. Lack of disclosure is very common in the accounts of all victims of trafficking, particularly children recounting abuse; children are often too afraid and mistrusting to disclose their experiences at once and it is common that abusers coach them with a story to tell authorities. Other reforms could effectively prevent children caught up in offending due to their exploitation from being assessed by the NRM and afforded protection; the Government justifies this 'public order concerns' measure, as preventing abuse of the system – but we see no evidence of widespread abuse.
Proposals could classify children as adults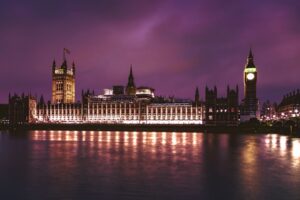 The Modern Slavery Act 2015 included provisions to prevent children from being treated as adults. The new proposals allow immigration officers to make 'reasonable initial assessments of age', rather than social workers – as well as new procedures for medical assessments, even though there is currently no process to accurately determine age. This will actively undermine measures that already aren't working properly.
It's good to see references to the UK's obligations as a signatory of the Council of Europe Convention on Action against Trafficking in Human Beings (ECAT). But it's unclear what is intended for children, in a grant of leave for confirmed victims with long-term recovery needs. In children's cases decisions must be based on the principle of best interests in accordance with ECAT article 14(2), the hard-won section 55 of the Borders, Citizenship and Immigration Act 2009  and current Home Office guidance, particularly as evidence shows only a handful of children were accessing leave as victims and the period of leave if granted was very limited likely not in line with their best interest.  Reform must put children's rights to protection first and provide a durable solution that identifies what is in their best interests long term, including their immigration status and care planning.
Wider asylum proposals will be particularly detrimental to unaccompanied children who are at significant risk of exploitation. Together, the proposals will make children's journeys more dangerous, penalise them for entering the UK clandestinely and offer them no protection. Child victims already struggle within the asylum process, many remaining in immigration limbo throughout their formative years, unable to recover from their exploitation.
There is much of concern in the Immigration Plan, and the impact on child victims must be addressed. If not, more traumatised children will be lost, placed in more danger and at risk of further exploitation, criminalisation and removal and without protection. We need to see reforms that lead to better safeguards and more protection, support and care: not increased hostility, inaccuracy and confusion.
Learn more about slavery
Subscribe to our emails to hear latest news about modern slavery, our work against it around the world, and different ways you can take action. You can unsubscribe whenever you want.