With World Children's Day on the 21 November, Anti-Slavery International's International Advocacy Manager, Kate Elsayed-Ali, calls for global action to tackle child slavery.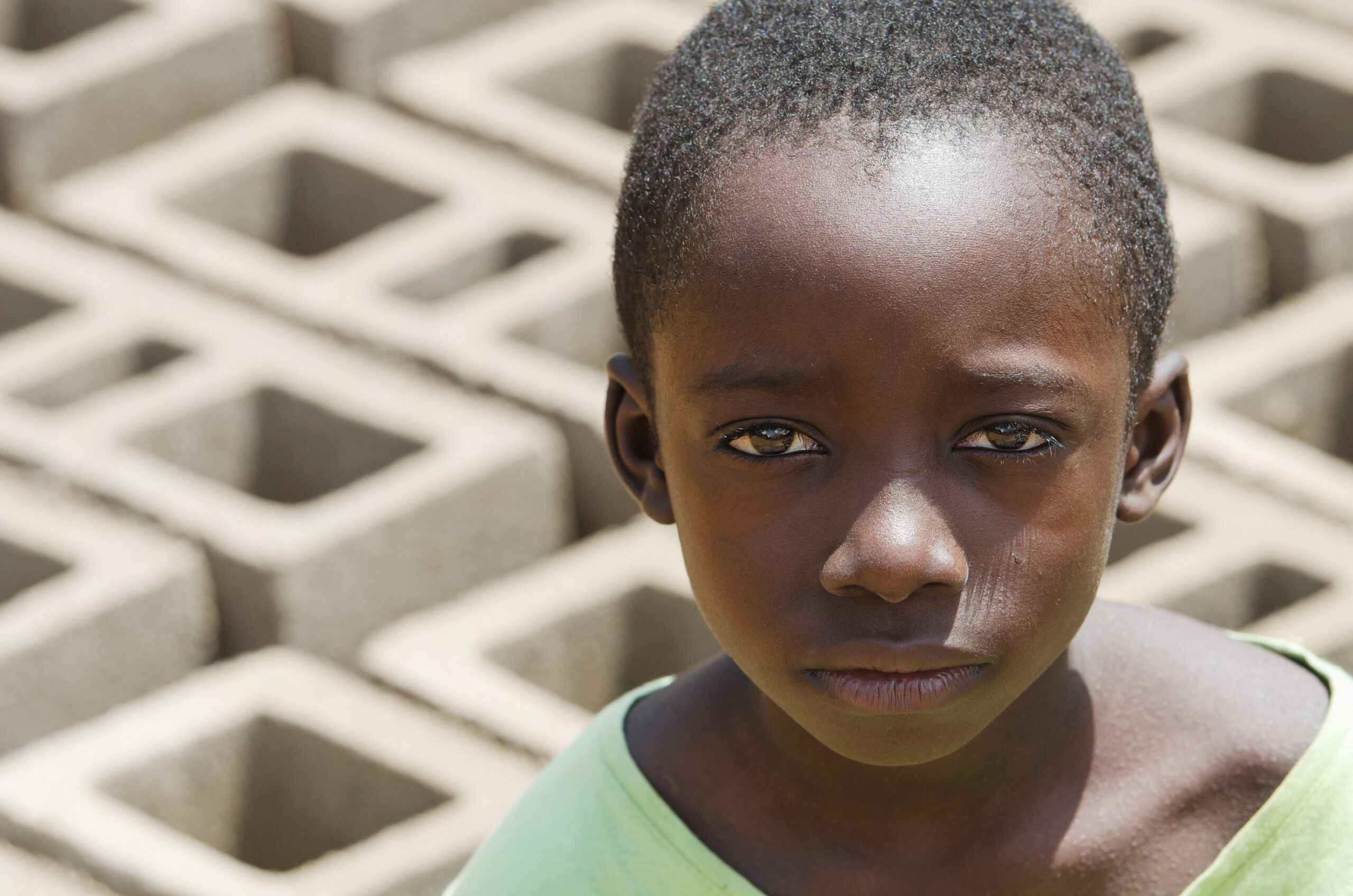 World Children's Day is a global reminder to the world that while childhood should be a time to grow, learn and flourish in safety and security, millions of children are sadly being exploited worldwide.
At least 10 million children are trapped in modern slavery across the globe. This means that out of the 40 million people living in modern slavery, a staggering 1 in 4 are children, according to the International Labour Organization. What's more, climate change, conflict and the Covid-19 pandemic, are all putting more and more children at risk of slavery.
That's why, on this World Children's Day, we are calling for global action to tackle child slavery.
Ending child slavery: necessary and urgent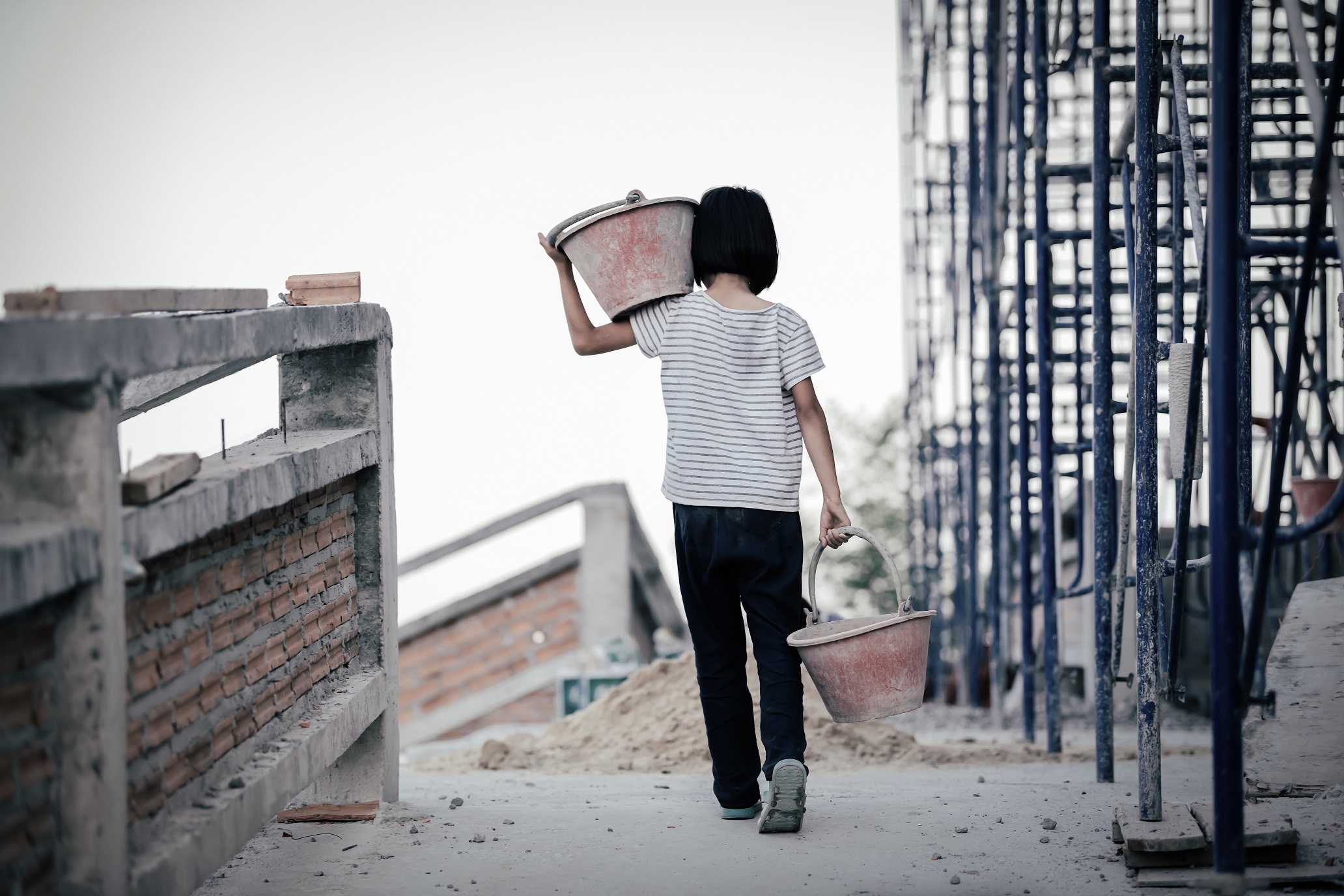 Ending child slavery is one of four priority themes of Anti-Slavery International's five-year strategy to achieve our vision of "freedom from slavery for everyone, everywhere, always". Why? To ensure that no child is left behind and because we know that to end slavery for all people, we need to start at the root: in childhood.
Children who are in or at risk of slavery are among the most marginalised and excluded in the world. Because of their age and relative lack of status in families and wider society, children – especially girls – face additional vulnerabilities in relation to slavery.
How widespread is the problem?
The data shows that child labour and child slavery are growing.
Child labour is not child slavery, but is nevertheless work that is harmful to a child's physical and mental development. Child labour tends to be undertaken when the child is in the care of their parents.
2021 Global Estimates on Child Labour revealed that child labour had increased for the first time in 20 years. At the beginning of 2020, 160 million children were in child labour globally, almost 1 in 10 of all children worldwide. That's an increase of 8.4 million children since 2016. Alarmingly, this increase pre-dates the impact of the Covid-19 pandemic, with an estimated 9 million more children at risk as a result.
Child slavery is the enforced exploitation of a child for someone else's gain, with the child having no way to leave the situation or the person exploiting them. It includes children forced into begging, in debt bondage and forced labour, and children in sexual exploitation.
In 2017, 10 million children were in slavery. New Global Estimates on Modern Slavery are due to be released in 2022. What we know already though, is that even while child labour was declining globally, the numbers of children in slavery remained almost unchanged.
Our work with slavery affected communities around the world has shown that just as child labour numbers are now rising, so too are the drivers of all forms of child slavery. This includes the impact of the Covid-19 pandemic, as well as the current and future impacts of climate change and environmental degradation.
The risk of child slavery increasing is clear – action needs to be taken now to address and reverse this.
How do we end child slavery?
Our work in action
Anti-Slavery International is working with partners across the world to end child slavery.
Child domestic workers
In Ghana and Tanzania, we're working with partners Challenging Heights, LAWA-Ghana and the Tanzania Child Domestic Workers Coalition to prevent slavery of child domestic workers, many of whom 'live in' (in their employer's home.)
Our goal is for children in domestic work to be free from abuse and exploitation and have their rights respected, enabling them to lead full and independent lives. We support child domestic workers to go to school and access skills training programmes that give them options for their future lives.
We're working to ensure that decision-makers at all levels understand the risks and vulnerabilities associated with child domestic work, so that appropriate legal and policy measures are taken to prevent slavery and protect child domestic workers. We ensure that employers are involved in the process of ending exploitation. Child domestic workers themselves are at the heart of this work so that their lived experiences, needs and opinions, are at the heart of the solutions for lasting change.
Descent-based slavery
Sadly, some systems of slavery, such as descent-based slavery, are so entrenched that they literally rely on children being born into slavery.
In Niger, we're working with partner Timidria to end this form of slavery. This includes ensuring that laws criminalising slavery are enforced, that those in situations of slavery are identified and freed and receive support that promotes sustainable freedom, and that people responsible for slavery are brought to justice.
Despite the vital role that access to education can play in preventing slavery, most children of slave descent struggle to access a quality education, leaving them vulnerable to child marriage, recruitment by armed groups, and other forms of slavery. That is why we're working with communities of slave descent to provide access to schools for children, and skills training and income generating activities for their parents.
Together with our partners, we are running nine primary schools, with the schools serving as a hub for broader projects in the community too. The children are achieving excellent results, far above the national average.
We're also providing legal support to communities of slave descent, particularly to obtain identification documents which will unlock access to state services including schools, jobs and income benefits.
Children in slavery can be hard to reach. Child slavery can be hard to tackle. But ending child slavery is both necessary and it is possible.
Our evidence shows that in order to end child slavery, we need:
System change: We need to tackle the underlying structures and drivers of child slavery. This means addressing entrenched social, cultural and religious norms, which act as drivers of child slavery, alongside gender, disability, caste and other forms of discrimination
Legal protection: We need the adoption, implementation and enforcement of laws, policies and frameworks at all levels to promote the prevention and prosecution of child slavery, and the protection of children affected
Child voice and participation: Children who have experienced or are at risk of slavery must be supported to use their voices and participate directly in informing effective and appropriate solutions to child slavery
No child should be left behind trapped in slavery. All children should have a chance to grow, play, learn, and reach their full potential.
On World Children's Day, we urge decision-makers and power holders to make ending child slavery a central concern: to commit to action and initiatives that prevent child slavery; reach and protect affected children; and enable children to enjoy their freedom sustainably.
Crucially, affected children themselves need to be heard and participate in the development of solutions which affect them.
Join our movement to end child slavery today and help support our critical work to end child slavery. Thank you.