10 November 2022
In the latest blog, Sian Lea and Rocio Domingo Ramos from the Business and Human Rights team discuss the proposed EU regulation to ban forced labour products and introduce our model law.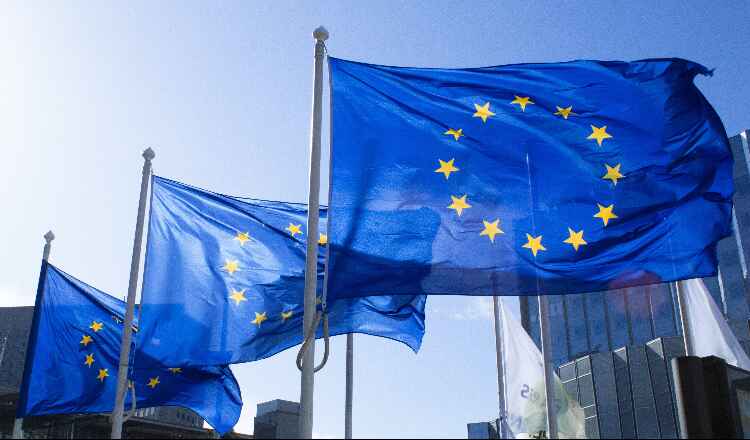 On 14 September 2022, the European Commission published a proposal for a law that will prohibit products made with forced labour from being sold in, imported to, or exported from, the EU.
As the EU is one of the world's largest economies, this is a promising development that has the potential to positively impact the lives of many workers around the world. However, we are concerned that if it is left in its current form, the upcoming law will fail to bring freedom to workers trapped in forced labour.
We welcomed the publication of the Commission's proposal, which included some of the positive elements we and our partners have been tirelessly advocating for. Promisingly, the proposed law would cover all products from all regions and all company sizes. However, worrying gaps mean the law would not be enough to have a real impact in the lives of 17.3 million people in forced labour in the private sector and the 3.9 million people in state-imposed forced labour.
The European Union must urgently improve the existing proposal. In order to address this, and strengthen the proposal, we have teamed up with the European Center for Constitutional Human Rights and the Greens/European Free Alliance Group in the European Parliament to publish our own proposal of how the law should be designed to meaningfully address forced labour and keep workers at its heart: a "model law".
Read more here: "A model law with the key elements for an EU Regulation to prohibit the import and export of products made or transported with forced labour" published together with the European Center for Constitutional Human Rights (ECCHR) and the Greens/EFA Group in the European Parliament

Read also our joint statement with civil society groups across the world on the insufficiencies of the Commission's proposal
Under our model law:
1. Companies must make sure workers receive remedy
Our model law would incentivise companies to make sure remedy is provided to affected workers, in line with companies' responsibility under the UN Guiding Principles on Business and Human Rights, and to introduce steps to prevent forced labour from reoccurring.
Similarly, bans on products should only be lifted if a company can prove that forced labour is no longer present, and crucially, if remedy has been provided to affected workers and corrective measures have been introduced. This must be independently verified and, and most importantly, be in line with what affected workers really want.
For the law to have real impact on the ground, it must make sure workers receive remedy.
In the current proposal, there is no explicit requirement for companies to make sure that workers receive remedy when products have been found to be made with forced labour. This means, for example, making sure that workers are paid withheld wages and recruitment fees, which have trapped workers in debt. It also can mean returning passports, or providing financial compensation or non-financial compensation, such as counselling.
2. The EU must engage affected and at-risk workers and their representatives in a safe and confidential way
The views and interests of affected and potentially affected workers must be taken into account in all stages of the law.
As set out in our model law, when an investigation is opened, the authorities (the European Commission or EU Member State authorities) should meaningfully and safely consult workers and their representatives, such as civil society, trade unions and other groups.
The benefits of this approach would include:
Information directly from those affected would help mitigate any unintended consequences that could result from imposing a product ban
Workers could use bans as leverage to improve conditions on the ground, enable remedy, as described above, and access justice in front of European courts
Likewise, workers and trusted representatives can also give accurate insight into whether remedy has been provided
The identity of people issuing complaints and informing investigations should be kept confidential to protect from any possible retaliation.
3. The EU can introduce bans on entire product groups
In our model law, the European Commission would have the specific power to prohibit products from specific industries in countries and regions where there are credible reports of widespread forced labour, particularly state-imposed forced labour.
The European Commission's current proposal poses ambiguities in its strength to address state-imposed forced labour. Although it proposes creating a database where regions/countries can be designated as high risk, the proposal is overall seemingly heavily focused upon banning individual product lines. This could be, for example, banning t-shirts from a particular factory.
Yet, in the case of cotton from Turkmenistan or products from the Uyghur Region, it would be extremely limited to only introduce bans on products from a singular factory or farm etc. Instead, it must be explicitly possible to address forced labour that is happening across entire regions in certain industries.
This is fundamental to address widespread corporate profiteering from state-imposed forced labour, by compelling companies to fully eliminate the use of state-imposed forced labour in their product supply chain, and therefore to put meaningful pressure on the perpetrating governments to end these systems of abuse.
4. Companies must map and disclose their supply chains
The burden of proof must be placed on companies to prove that their products have not been made with forced labour. For this, companies must be required to map and disclose their supply chains.
The current EU proposal would require companies to disclose supply chain details only when asked and privately to the competent authority when under investigation. This is not nearly enough. In order for authorities – and civil society and the public – to be able to identify if a company is importing or retailing a high-risk product for forced labour, it is fundamental that companies publish their supply chains prior to any investigation.
In our model law, the European Commission would create a public 'digital traceability system', in which companies would publish detailed supply chain information, based on European Commission guidance as to which details are required for specific sectors. As well as enabling implementation and enforcement of the law, this would also help companies have better visibility and control over their value chains, and promote collaboration between companies with shared high-risk supply chains.
Our model law would put workers at the heart, incentivise companies to take credible steps to remedy and prevent forced labour and tackle corporate complicity in state-imposed forced labour. We urge policymakers to consider our model law text for the upcoming law.
Additionally, this law should be part of a wider toolkit of legislation and policy that works to address the root causes of forced labour in EU value chains, including the Corporate Sustainability Due Diligence Directive.
We must pass laws that engage with those who stand to be affected by them most – workers and survivors. We must keep them at the heart of all EU policy and legislation if we hope to effectively address the root causes of forced labour.