Press Release: new research shows the impact of a victim–centred approach on reporting of child sexual exploitation in Nepal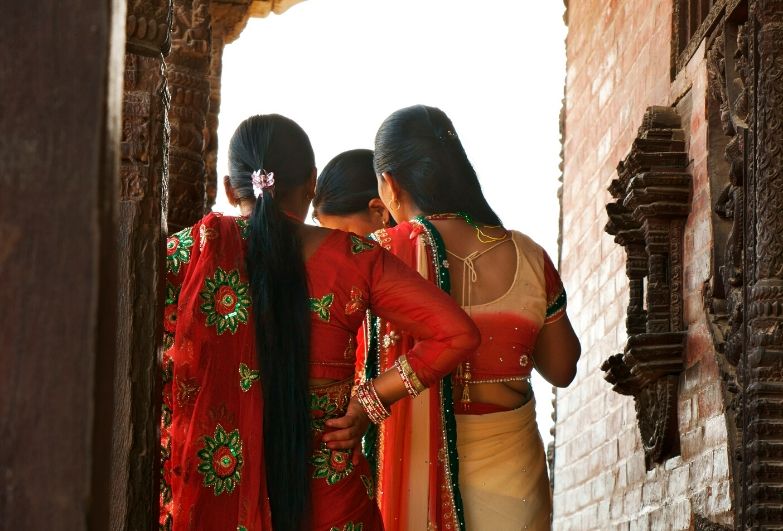 2 September 2020
Child sexual exploitation remains widespread in Nepal, driven by discrimination, poverty, a lack of education, peer pressure and the necessity of finding employment. Efforts to spearhead improvement to police and community response to cases of child sexual exploitation, and protect children in the justice system are being hampered by Nepal's seesawing covid situation.
Children experiencing child sexual exploitation are already hampered from accessing justice by lack of understanding of their rights, social stigma and hostility from police when cases are reported. NGOs fear that the ongoing COVID situation in Nepal will further discourage children from coming forward, leaving them at risk of ongoing exploitation.
A new report by Anti-Slavery International, Children-Women in Social Service and Human Rights (CWISH) and Samrakshak Samuha Nepal (SASANE), identified that pre-covid only around 5 in 100 cases are reported to police, with even fewer reaching trial. Nepal has shown a commitment to tackling child sexual exploitation through the judicial system, however major access-to-justice defects remain.
Interviews with survivors identified that girls lack an understanding of their rights which, coupled with reports of police mis-handling of cases, vague and poorly implemented legislation and lack of victim protections, highlights that judicial proceedings lose sight of those whose rights it is meant to protect; and that children are still overwhelmingly locked out of the Nepalese justice system and therefore remain unprotected by it in reality.
Stigma and social prejudices such as a belief that falling victim to sexual exploitation brings shame on a family, as well as the political influence of many perpetrators, act as barriers to reporting and effectively prosecuting crimes against children.
Nepal's re-introduced lockdown further restricts victim access to justice as NGOs are hamstrung from providing support.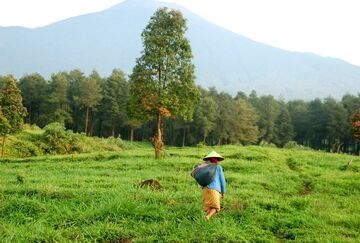 Getting justice; finding freedom
Sally Kilner: Why changes in Nepal are necessary to protect victims of child sexual exploitation and help them access justice.
Sally Kilner, Asia Programme Manager at Anti-Slavery International said: "What is crucial to understand is survivors need the support of their family and family to see them through the judicial process. But many survivors are stigmatised by family members, preventing them for reporting their experiences."
Kriti Vaidya, Project Coordinator at CWISH said: "The anti-trafficking laws of Nepal are some of the best among South-Asian countries. However, the weak implementation, monitoring and lack of adequate victim support measures, has kept Nepal behind. It is high time for Nepal to move beyond the documents and put the legislation in action to tackle trafficking."
Jeny Pokharel, Project Coordinator at SASANE said: "For a Nepali woman, filing a case against her trafficker or abuser is often a traumatic experience which leads to re-victimization. This report provides findings highlighting on the fact that under various socio-economic conditions, the reporting of violent crimes against women, including human trafficking is dangerously low making Nepali women resistant to abuses."
Neelam Sharma, Nepal Project Office at Anti-Slavery International said: " This report reveals that there is a huge gap in ensuring child survivors have fair access to their rights. The State should consider this fact seriously and instrument the recommendations provided."
Ends
Dhriti was brought to Kathmandu at the age of 14, with the promise of education in exchange for her help in cooking and cleaning the house. In reality, Dhriti found that she was usually working until midnight and rarely allowed to go to school.
Soon the 'uncle' started sexually harassing her. When Dhriti informed the 'aunt', the latter only became angry. After she had been living there for 10 months the 'uncle' raped her. He told her that if Dhriti told anyone what had happened, he would either kill her, her father or himself. The abuse consequently continued.
A year after the sexual abuse began, Dhriti confided about it to a friend. The friend informed a school counsellor, who then shared it with NGO personnel. The NGO rescued Dhriti from the house and helped her file a police report.
However, somehow the perpetrator got wind that Dhriti was at the police station and groups of his friends gathered outside to threaten her. At another time the police attempted to transport Dhriti and the perpetrator in the same van.
In the meantime, the perpetrator had called Dhriti's father and offered him NPR 200,000 (US$ 1754.00) to put an end to the case. Dhriti's father consequently came to Kathmandu to try to persuade Dhriti to drop the case and come home, even stating this in court. Dhriti refused his request.
Dhriti's perpetrator was jailed for only two years but was subsequently released upon appeal. She has been left with no support from her family, and feeling stigmatised. She is also fearful for her security now that the perpetrator has been released.
Notes to editors
For media enquiries please contact Sally Kilner (UK) on 07789 937 123 or s.kilner@antislavery.org or Neelam Sharma (Nepal) at n.sharma@antislavery.org
Spokespeople are available for further phone interview or broadcast interview via zoom or skype