Former Anti-Slavery International Director Mike Dottridge blogs for the 70th anniversary of the Universal Declaration of Human Rights.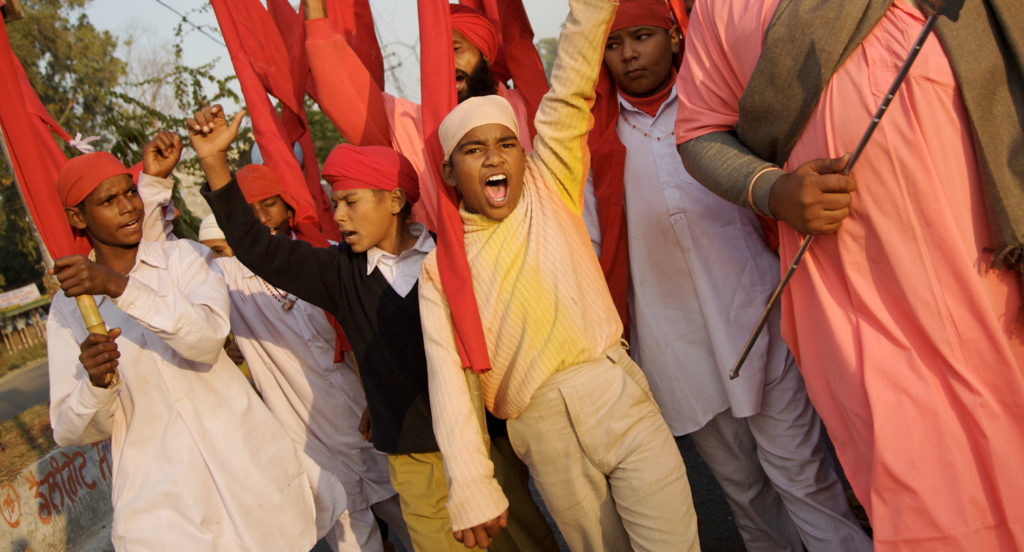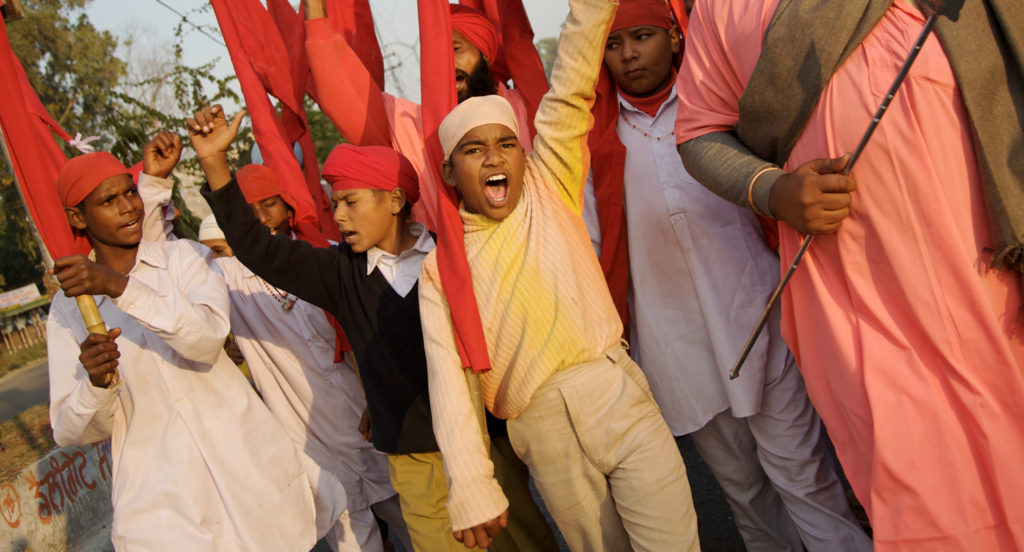 7 December 2018
Article 4: "No one shall be held in slavery or servitude; slavery and the slave trade shall be prohibited in all their forms".
10 December 2018 is the 70th anniversary of the adoption of the Universal Declaration of Human Rights by the United Nations in 1948. This was a key foundation stone for rebuilding a shattered world after the Second World War.
Drafted in the wake of wartime atrocities against slave workers, one of its first guarantees, in Article 4, requires states to ensure no-one is held in slavery or servitude. When Europe adopted its own version in 1950, the European Convention for the Protection of Human Rights and Fundamental Freedoms, it added "No one shall be required to perform forced or compulsory labour".
For much of the 70 years since Article 4 was adopted, most Western governments and human rights activists have regarded it as largely redundant. By the 1990s, it was noticeable in the UK that virtually no-one with legal training gave any attention to slavery-related issues. At that time the world's two regional human rights courts, covering Europe and the Americas region, had almost no jurisprudence about slavery, servitude or forced labour.
This changed as the post-Cold War world reacted to atrocities in the 1990s in former Yugoslavia, including reports of enslavement, by setting up special courts to try those responsible. In 2001, the International Criminal Tribunal for the Former Yugoslavia convicted three people in the so-called 'the Kunarac case' on charges that included 'enslavement', where women held in private accommodation had been forced to cook, clean and provide sexual services to Serb soldiers.
Since 2001 there have been many other convictions by both international and national courts, some for subjecting people to servitude, but mainly on charges related to human trafficking (after the UN adopted a Trafficking Protocol). From the human rights point of view, however, there was a need to do more than punish transgressors.
By the turn of the century, activists were paying attention to the 'positive measures' that states should implement to prevent violations of human rights, such as enslavement. This means that governments must do more than categorise enslavement or other forms of exploitation as a crime: for example, they must also have systems in place to provide adequate protection and assistance for victims.
The concept of 'positive measures' to stop slavery and servitude is one that Anti-Slavery International was familiar with, for much of its energy during the second half of the 20th Century was spent developing methods to prevent people being exploited. Alongside its protests that governments in South Asia did too little to stop children making carpets being subjected to bonded labour (a violation of Article 4), it promoted a carpet label guaranteeing that products were not made by exploited children.
Governments can go much further than NGOs or even multinational businesses. For example, the UK authorities showed that much can be achieved to prevent servitude and forced labour by regulating recruitment; they adopted a law in 2004 requiring informal recruiters known as gang-masters to be licensed.
However, the job of identifying these positive obligations has fallen mainly to supreme courts and to regional human rights courts in Europe and the Americas.
In India and Pakistan two key supreme court judgments in the 1980s forced the states to ban and tackle bonded labour, widespread in both countries.
In Europe, relevant cases started in the European Court of Human Rights in 2000s. The first concerned a Togolese young woman held in domestic servitude in Paris during the 1990s, which required France to amend its law that did not prohibit servitude adequately at the time. The most recent one in 2017 concerned Bangladeshi agricultural workers exploited in Greece, when the court received evidence prepared by Anti-Slavery International and found Greece in breach of Article 4 of the European Convention of Human Rights.
In Latin America, in a decision concerning workers exploited on an isolated ranch in Brazil's Amazonia, the Inter-American Court of Human Rights went even further and ruled that states not only must have a strategy in place to prevent slavery, servitude and forced labour, but also one to identify and tackle factors that put particular individuals at high risk, such as their ethnic origin.
All these cases have emphasised states' obligation to have laws in place that explicitly punish offences such as servitude and forced labour and to carry out full investigations when offences are reported.
And in each case Article 4 of the Universal Declaration of Human Rights formed the basis of legal arguments used to push governments into action to reform laws and policies tackling all forms of slavery.
With millions of people estimated to be in slavery worldwide it is clear there is still much to do. 70 years on, the Human Rights Declaration remains as relevant as ever before.