The Tanzania Child Domestic Worker Coalition is a long-time partner of Anti-Slavery International. A truly grassroots organisation, coalition members focus on a range of frontline support, advocacy, education and legal support. We joined them for a week to learn more about their amazing members and lifechanging work.
Based in Mwanza, the country's second largest city, the Tanzania Child Domestic Worker Coalition works across communities to advocate for the rights and protections of child domestic workers. Child domestic work, where children work as domestic servants, is very common in Tanzania. While it can be empowering for children – enabling them to access employment, education and save money for their futures – there can also be cases of extreme abuse and slavery-like conditions. The Coalition works with children in domestic work, child advocates, local law makers, educational institutions and employers to prevent and respond to abuse and exploitation in domestic work, and allows children to engage in work that is safe, fairly paid and compatible with schooling.
A typical week at the Coalition can involve a series of workshops and meetings, including coalition workshops, a training with street leaders – local government officials – training with employers and advocates, visiting educational institutions that support child domestic workers, and bringing together the Advocacy Committee of children in domestic work.
Monday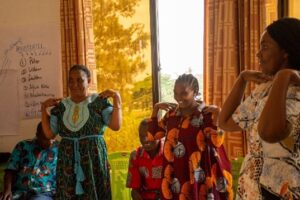 The Coalition meets to discuss upcoming trainings, opportunities and feedback from ongoing activities.
Tuesday
The Coalition leads a training day with street leaders (local government leaders) focused on raising awareness of the types of abuse they should look out for among child domestic workers in their constituencies. Training often focuses on how street leaders should handle cases of suspected abuse, how to mediate between employers and child domestic workers, and at what point they should bring in the police.
Wednesday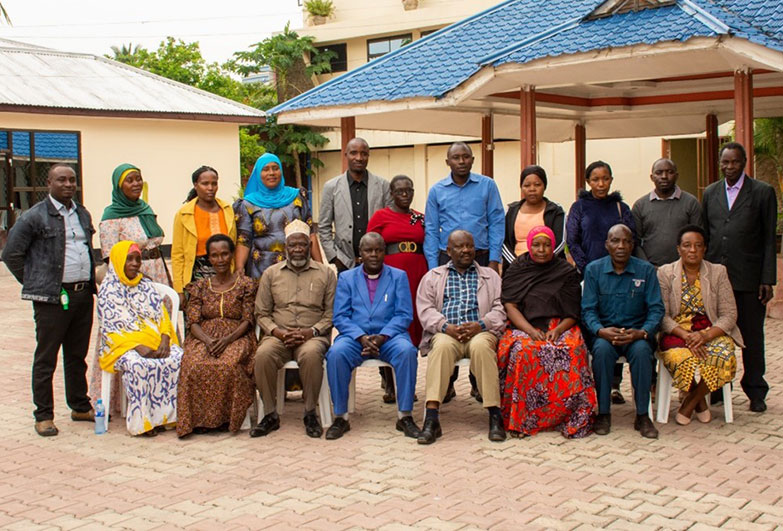 Coalition member, Wajabu, brings together advocates for child domestic workers – including employers, local motorbike riders, teachers and religious officials – to train them on how to support children. The focus is on supporting good contracts, spotting abuse and improving the responses from local officials.
Thursday
A core part of the coalition's work relates to supporting child domestic workers to access education and vocational training while they are in employment. Coalition members from the Hakizetu Organisation meet with representatives of the Nyakoto Vocational Training Centre to make sure child domestic workers receive training in skills that will help them plan for the future or move to better paid employment, such as plumbing and sewing.
Friday
The team from coalition member, Mwanza Orphans Ministry (MWAOMI), travel to schools in the Magu district to raise awareness on the realities of child domestic work and the challenges those children face. MWAOMI works with pupils in school clubs to dispel misinformation about domestic work – including promises made to young children when approached by employers or intermediaries – and encourages them to stay in education.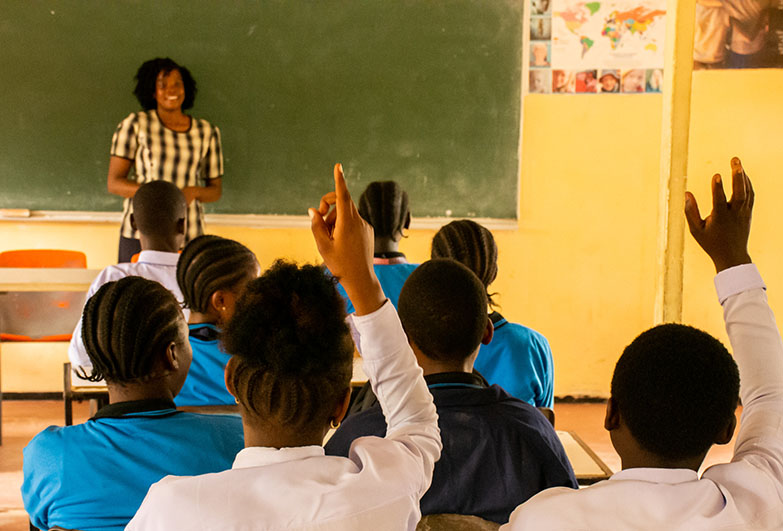 Saturday
On Saturdays, child domestic workers who've joined the Advisory Committee come together in the centre of Mwanza to share their learning of supporting others in their communities in the same situation. Joyce* shares how she's not only learned about her own rights, but how she's been able to support fellow child domestic workers as they've faced abuse. Joyce hopes to train as a tailor and become a fashion designer.
* name changed.
---
Thanks to your support, we witness children leaving abusive situations, building their futures and pursuing their dreams away from domestic work and a vicious cycle of slavery. Join the movement restoring freedom today.