In our latest blog, Eloise Savill, Private Sector Adviser, explains the reality of modern slavery in Qatar and the implications for Qatar hosting the World Cup 2022.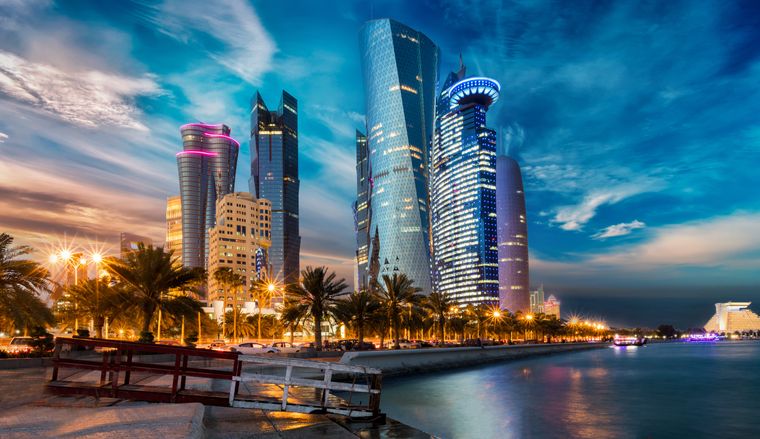 In November, the men's FIFA World Cup 2022 – the most watched sporting event in the world – will kick off. But sadly, instead of being characterised by unity and opportunity, it is a World Cup defined by "sports washing" and the devastating human cost it carries.  
In multiple sectors which are central to the sporting event – from construction, to hospitality, to cleaning, to private security and waste disposal – there have been reports of pervasive conditions of exploitation. Migrant workers have faced systemic abuses and modern slavery. It is common for migrant workers to have to pay recruitment fees, face withheld wages and threats, and find themselves unable to leave their job or the country. Despite the promises made to reform this system, improvements in labour practices have not been enforced sufficiently or felt in practice.  
We cannot sit back and watch as football associations' profits soar, with little effort to prevent or mitigate the human rights impact of this event.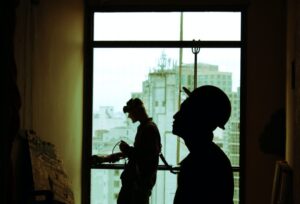 TAKE ACTION
Demand FIFA compensate exploited workers and the families of those who've been killed constructing the World Cup in Qatar
The Kafala system is a sponsorship system through which certain countries – notably Gulf Cooperation Countries, and Jordan and Lebanon – manage migrants' residence and employment visas.
This system requires a local employer to sponsor a migrant worker as an essential pre-requisite for them to be able to obtain a valid visa to live and work in the destination country. This creates a dependency of the worker on their employer, and it increases their vulnerability to modern slavery.
Workers may find it impossible to escape conditions of abuse as they cannot leave an employer without their authorisation and cannot file complaints against them without fear of retribution. Equally, if the employer fails to process or renew employees' visas on time, it is the workers who are deemed responsible and at risk of detention and deportation.  
It is essential to remove this dependency of the worker on their employer, in order to improve working conditions and reduce the risks to modern slavery generated by the Kafala system. This should mean that migrant workers are empowered to independently terminate employment contracts and search for new jobs without their employer's authorisation. Similarly, the responsibility for the renewal of their visas should be placed in the hands of the workers themselves.  
Migrant

workers

:

experiencing human right abuses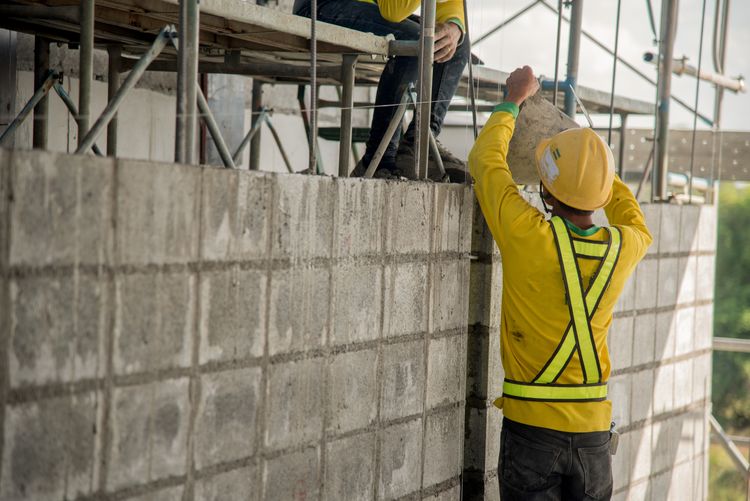 In 2017 Qatar promised many of these labour reforms to the Kafala system, which the International Labour Organisation (ILO) classified as "comprehensive and ambitious". This included signing an agreement with the ILO in 2017, to address widespread labour exploitation and "align its laws and practices with international labour standards". However, in reality these reforms have been weak in implementation and enforcement.  
Many migrant workers who have travelled to Qatar in order to make the event possible, including from Nepal, Bangladesh, India, Pakistan, Sri Lanka, Philippines and Kenya, have faced widespread labour abuses. Guardian journalist Pete Pattisson broke the news to the world in 2013 of the severe exploitation and modern slavery being relied upon to build the World Cup's infrastructure. We now know that since Qatar won the bid for the world cup, tragically over 6,500 workers are reported to have died, with the number likely to be much higher to date. These deaths have often been sudden and unexplained, leaving families in uncertain situations while grieving for their loved ones.  
While many of the first reports came from construction, the abuses have not been isolated in this industry, with reports of the shocking extent of forced labour and human rights abuses of migrant workers in Qatar's security sector.  Multiple actors – such as companies, recruitment agencies in countries of origin or brokers in Qatar – are charging workers extortionate recruitment fees to secure a job, reported by the Guardian to total billions of dollars. Workers often have to take out loans to pay the fee, meaning they are unable to leave their employment until they have paid it off, and are trapped in debt bondage. 
The hospitality sector, including FIFA-endorsed luxury hotels, has also faced accusations of labour rights abuses. These include reports of low wages of less than £1 an hour, extremely long hours, no rest days, poor living conditions and refusal for workers to leave their employment. Workers have described highly expensive recruitment fees, discrimination, poor treatment for subcontracted workers and feeling trapped in their job through fear of reprisal and intimidation.  
The urgent need for action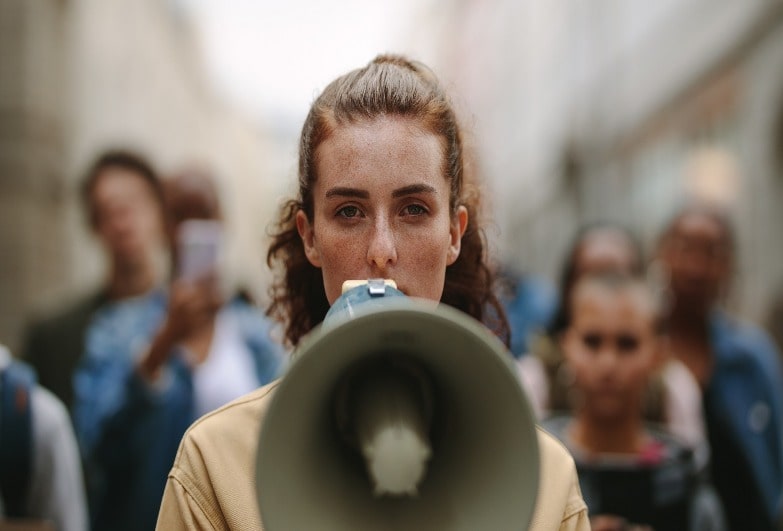 There is a clear need for a systemic shift where migrant workers cease to be treated as commodities supplying cheap labour, but instead as essential workers with dignity, who enable the basic functioning of modern societies.  
All governments involved, including Qatar and the home governments of the migrant workers, have a key role to play in upholding international law. Qatar have a duty to protect the rights of workers in its country by the effective implementation and enforcement of the reforms to the Kafala system to ensure decent work for all. Other governments have a duty to protect their citizens who are living and working overseas, and their fundamental rights and their access to decent working conditions.  
All businesses involved, including construction, hospitality, security companies and the tournament's sponsors, have a responsibility to respect human rights, under the United Nations Principles of Business and Human Rights, which requires them to undertake meaningful human rights due diligence, which should crucially be worker-centred in its design.  
FIFA has this same responsibility to respect human rights. They must take urgent action to put a stop to these abuses, ensure decent and safe work for migrant workers in the run-up to the World Cup, and provide effective remediation for all abuses.  
Remediation for labour abuses
We support the calls made by Amnesty International, Human Rights Watch, alongside other trade union and civil society actors, for Qatar and FIFA to work together with trade unions, the ILO and civil society to provide urgent remediation for serious labour abuses caused.  
Pressure is building for the UK Football Association – including Gareth Southgate and the England squad – to join these calls for remediation for labour abuses. This includes paying compensation to the families of the migrant workers who have died in Qatar since the World Cup was awarded. This is calculated as a sum of $440 million for the hundreds of thousands of migrant workers who have experienced human rights abuses. This figure is only a small fraction of the $6 billion which is predicted that the World Cup will generate for FIFA.  
This, and all forms of remedy – whether financial or other forms of remedy – should be defined by the worker and should crucially prevent future cases of abuse.  
Protection of migrants' rights through a migrant workers' centre
Building and Wood Workers' International (BWI), as well as Amnesty International and others, are also calling for an independent migrant workers' centre to be installed in Qatar, for workers to be able to access support and advice around their labour rights – and to be able to prevent future abuses at an early stage from escalating.  
Our work in Mauritius has shown how important an independently-governed migrant workers' centre can be to help migrant workers claim their rights and access remedy. 
Our work with business, migrant workers and the Gulf
We've been working with businesses as a 'critical friend' to advise them on how to effectively identify, prevent and mitigate human rights abuses in their supply chains. This includes working to reduce migrant workers' vulnerability to modern slavery and improve their access to remedy.  
In 2015, with Centre for Education and Communication (CEC)  and with the support of the UNISON International Development Fund, we launched a project focusing on safe migration for migrant workers from India to Qatar.  
From 2019 to 2022 we supported the opening of the Migrant Resource Centre in Mauritius. This was a collaboration between Anti-Slavery International and a Mauritian trade union, Confédération des Travailleurs des Secteurs Publique et Privé (CTSP), and supported by ASOS and IndustriALL Global Union.  
If you'd like to hear more about our work addressing the risk to migrant workers and supporting access to remedy in supply chains, please contact e.savill@antislavery.org.