As we mark International Day of Education, Kate Alsayed-Ali, International Advocacy Manager at Anti-Slavery International, explains the brutal cycle of child slavery and educational exclusion.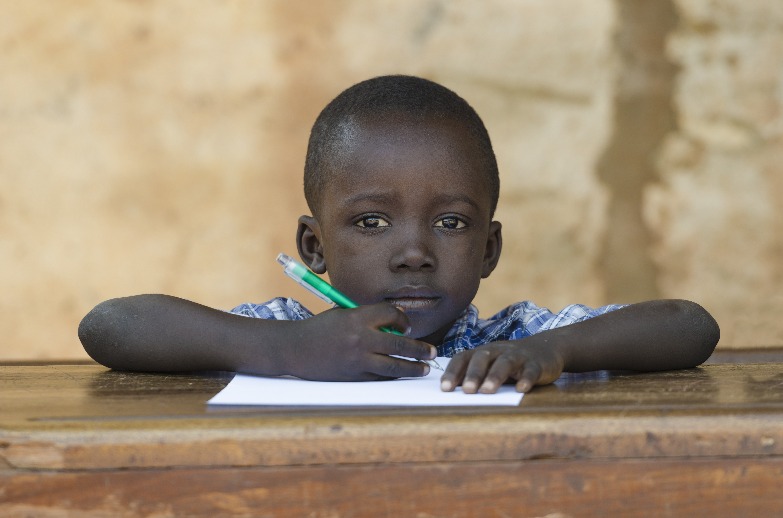 On 24 January, we mark International Day of Education. And with good reason: education is a critical human right for all children. Enshrined in the Convention on the Rights of the Child (articles 28-29), the right to education offers children literacy, critical life knowledge and the means to create their own – hopefully bright – futures.
One of the UN Sustainable Goals (#4) is therefore not surprisingly aimed specially to: "Ensure inclusive and equitable quality education and promote lifelong learning opportunities for all". Target 4.1 calls to ensure that all girls and boys complete free, equitable and quality primary and secondary education leading to relevant and effective learning outcomes by 2030.
However, children in slavery and vulnerable to slavery experience immense barriers in accessing education. What's more, a lack of access to a quality and free education can increase risks of child slavery and trap children in a brutal cycle of poverty and exploitation.
Before Covid-19 hit, more than 258 million children were out of school. The pandemic has since dealt an enormous setback to education. At their peak, pandemic-related school closures affected over 90% of the world's students. Substitute remote learning sadly – but not surprisingly – failed to reach 463 million learners.
What's more, since schools provide crucial services, such as school meals, interruptions can intensify household food insecurity and financial stress, which again increases vulnerability to child labour and child slavery.
The sad reality is that: once children are out of school, it can be very difficult to get them back.
Child slavery and education: a multitude of barriers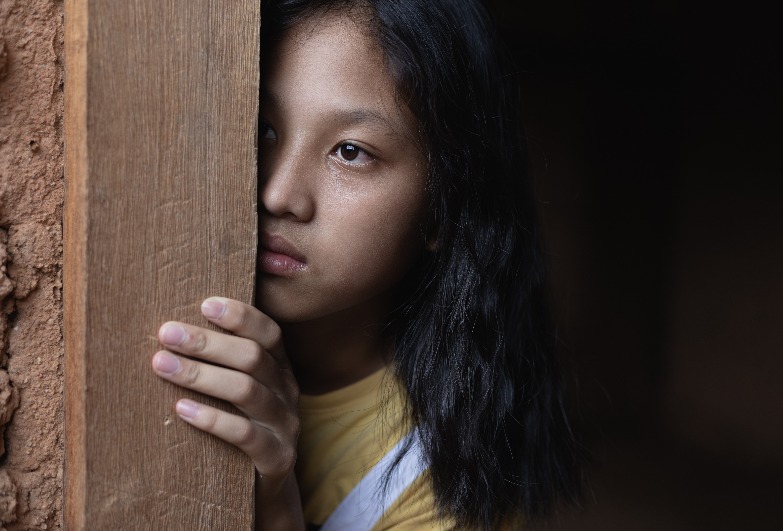 In 2017, slavery was estimated to afflict around 10 million children worldwide: with 4.3 million children in forced labour and 5.7 million children in forced marriage. Children shockingly represented one in four of all people in slavery.
Children who are in or at risk of slavery are among the most marginalised and excluded in the world. Many are denied their right to an education, and children living in slavery face a myriad of barriers to accessing education.
Access to education critically reduces vulnerability to child slavery and can help lift children out of poverty. Safeguarding the role of education is therefore a critical part of preventing child slavery and preventing vulnerability to exploitative work and slavery as adults.
However, a multitude of factors increase a child's risk of facing modern slavery including poverty, religious traditions, socio-cultural norms, migrant status/precarious status, gender and ethnic discrimination. This can manifest in:
Children (in particular girls) being forced into marriage, limiting their ability to go to school
Poverty forcing parents to push their children to work, heightening the risk of children entering forced – often hazardous – labour and exploitation, instead of going to school
Children in rural areas lacking critical access to education, whilst children living far from educational institutions may be excluded due to their family's fears for their safety and "honour" on the way to school and even within school spaces
Children of "lower castes" or other discriminated ethnic groups being excluded from mainstream education or facing discrimination in the classroom by teachers and other children making them more likely to drop-out.
For children already in slavery, they're prevented from accessing education (or a full education) in a variety of ways:
Children born into descent-based slavery cannot access education because they are forced to work long hours and are prevented from doing so by their 'masters' who may also deny them critical identification documents, which can be necessary to access education
Child domestic labourers, who are exploited by their employers, working long hours with little rest and often physically and/or sexually abused, do not have access to education
Child marriage often leads to inevitable dropping out of school
We witnessed these changes in particular during the ongoing global pandemic, with the increase of school closures and household poverty, meaning certain forms of child slavery are now on the rise. Child marriage and online sexual exploitation for example remain desperate outcomes of vulnerable children and families on the brink.
We know that children who have had an education are more likely to have the skills and training to be able to access decent work as adults, therefore helping to break the cycle of slavery through education. We also know adults who have numeracy and literacy skills have greater opportunities to access labour rights.
We need to break the cycle and ensure education for all children.
Moving forward: protecting vulnerable children
In the fight against child slavery, it's critical that we ensure access to free, quality education. Children in school are less likely to be forced into marriage, into hazardous labour and to be trafficked into exploitation.
That's why, this World Education Day, we're calling for the right to education to become a reality for slavery-vulnerable and affected children.
We need to see investment in accessible and quality schooling, alongside investment in basic services, social protection and livelihoods opportunities in communities to ensure that families vulnerable to slavery  can access the educational opportunities available. Firstly, however, we need to challenge the embedded barriers to children's education such as poverty and gender-based discrimination to ensure that children can access such services at all.
We need policymaking that's informed by greater understanding of the particular barriers to education for children who are at risk, entrapped in, and survivors of slavery. Policymaking should build on community outreach approaches that are effective in building support for these children to access schools.
Lastly, we need to ensure that children's voices are heard. Child participation is another crucial human right and so messaging and policies must be inclusive and child-led to ensure that children are able to inform and influence the decisions that affect them.
As we reflect on just how important education is for children everywhere, we must ensure that no child is left behind. No child should be living in slavery and no child should be excluded from school.