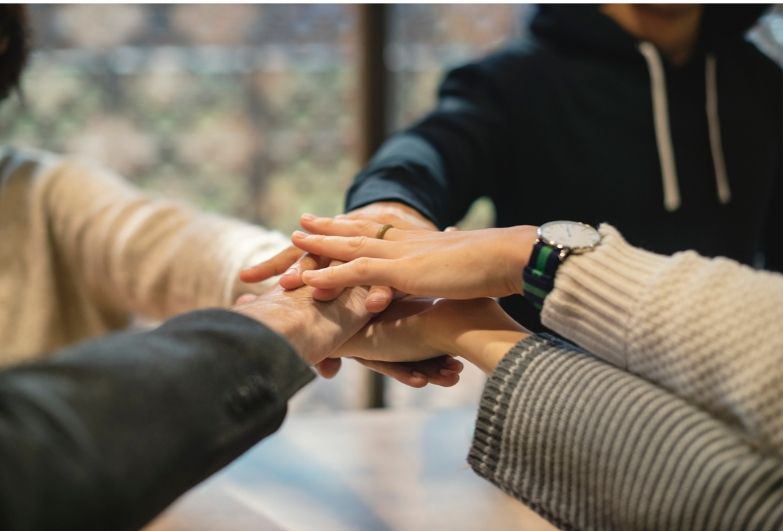 A partnership that transforms lives
Together, we can deliver freedom to people everywhere.
Anti-Slavery International is the oldest human rights organisation in the world, founded after the successful campaign to abolish the transatlantic slave trade in the 19th century with the help of ethical companies that refused to benefit from exploitation of people. Today, we are working in partnership with businesses to end slavery in all its modern forms.
We invite your company to build bespoke a partnership with Anti-Slavery International that engages every part of your business – suppliers, staff, customers and clients alike. Talk to our team today to start designing your perfect partnership.
Here are some ideas for what our partnership could look like:
Fund our work to end Modern Slavery
Making a corporate donation to Anti-Slavery International will help us deliver freedom for people trapped in slavery today and address its root causes for a slavery-free future. As part of a holistic partnership, a financial contribution to our work is a powerful way of demonstrating your commitment to your consumers, clients and competitors.
Employee Engagement and Fundraising
The best partnerships inspire everyone to get involved. Staff can get involved in ways that motivates them best, from bake sales and pub quizzes to running marathons or scaling mountains. Whatever you choose to do, we'll support your team's fundraising efforts to help secure freedom for people trapped in slavery.
Cause-related marketing
Products associated with a good cause make good business sense – most consumers are more likely, price and quality being equal, to buy a product that supports a charity. We are happy to discuss a cause-related marketing scheme for relevant products or services so get in touch today to find out more.
In 2018, The Ethical Giftbox was set up to make gift-giving an ethical choice. They work with ethical suppliers around the world to provide their customers with a wide range of gifts that have a clear ethical provenance. As part of the Ethical Giftbox's commitment to sustainability the founders agreed to create a mechanism for customers to donate to the company's chosen charities, including Anti-Slavery International.

Jeremy Stone, Co-founder says "Ethical Gift Box is delighted to have partnered with Anti-Slavery International as one of our supported charities. Tackling modern slavery should be high on the agenda of every business, and we know that working with such a trusted organisation that we are making a real difference to lives of victims and survivors in the UK and across the world'.
Make us your Chosen Charity
Making Anti-Slavery your Chosen Charity will make a longer lasting impact on the lives of people affected by slavery. We can work with you and teams across your organisation – from CSR, Ethical Trading teams, Marketing and more – to understand your objectives and join together behind a common goal to deliver freedom to people in slavery.
Pro bono and gifts in kind
Donating products or services can be a powerful way to support Anti-Slavery International while providing interesting personal development opportunities for your staff. Talk to us today to discuss how your organisation's skills and expertise could help our work to end modern slavery.
Addressing your own supply chains
Use our extensive experience and specialist knowledge to put your commitment to ending modern slavery right at the heart of your own business and position you as a leader in your field.
Slavery has no place in the 21st century. By working with Anti-Slavery, you can be part of a future where there is freedom for everyone, everywhere, always.
Contact us
To find out more contact Duncan Wilbur on duncan.wilbur@antislavery.org.