23 bonded labourers led to freedom by a woman leader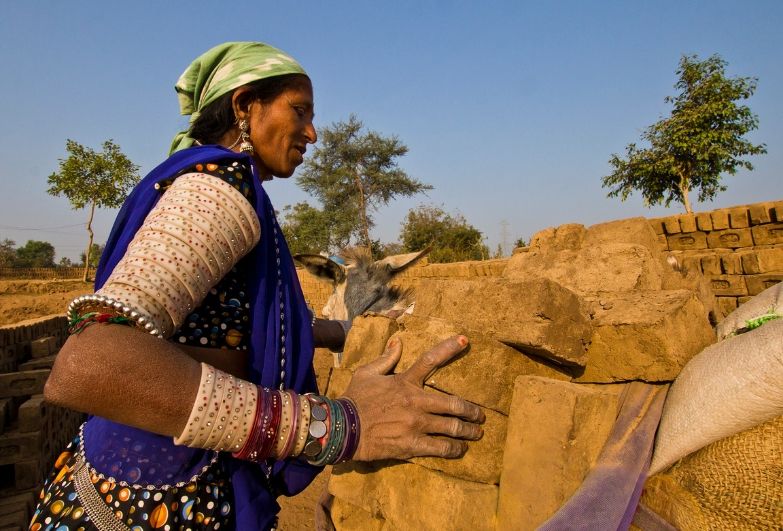 This is the story of Bindu*, a woman whose courage has given 23 people trapped in debt bondage a chance of a new life free from slavery.
Bindu and her family, along with three other families, became trapped in bonded labour after accepting a loan from an agent to help them move from their homes in the Indian state of Uttar Pradesh to a brick factory in Punjab for the brick-making season.
The families had been assured of the good living conditions and that they would receive fair wages. However, when the families arrived at the factory, they discovered the opposite of what they had been promised. The accommodation was squalid, there were no toilets or fresh running water, and they had to pay extra if they wanted to use electricity. They were forced to work long hours and paid so little it wasn't enough to cover their most basic needs such as food; all while suffering daily threats and violence from the factory owner.
The families wanted to return home, but the agent told them they couldn't leave until their debt was paid off. None of the families could pay it back, so they had to continue working in the kiln.
Because of the conditions in the kiln, the workers started to get sick, but the kiln owner refused to get medical help. For Bindu's brother-in-law it ended tragically – he became ill with fever and, without any treatment, died soon after.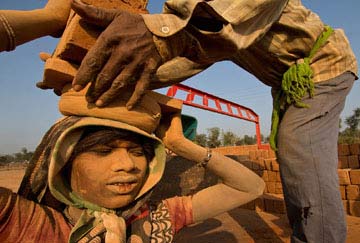 Slavery in India's brick kilns
Read about the widespread debt bondage affecting India's marginalised Dalit community.
During this time Bindu became aware of Anti-Slavery's local partner the Volunteers for Social Justice (VSJ), who help exploited workers get out of debt bondage. She used the VSJ helpline to ask for help for her and all the other families trapped at the kiln. VSJ took their case to the local authorities, however, they were slow to act.
It wasn't until Bindu told VSJ that the kiln owner was planning to force the workers out of the kiln without paying their wages at all that the VSJ were able to force the local authorities into action. A labour inspector was sent to the kiln, and Bindu was the only one to make a stand and provide her statement. Thanks to her bravery, a rescue team was sent to free the workers from the factory.
Thanks to the pressure exerted by VSJ, the workers received formal bonded labour release certificates, compensation, and were assisted to return home.