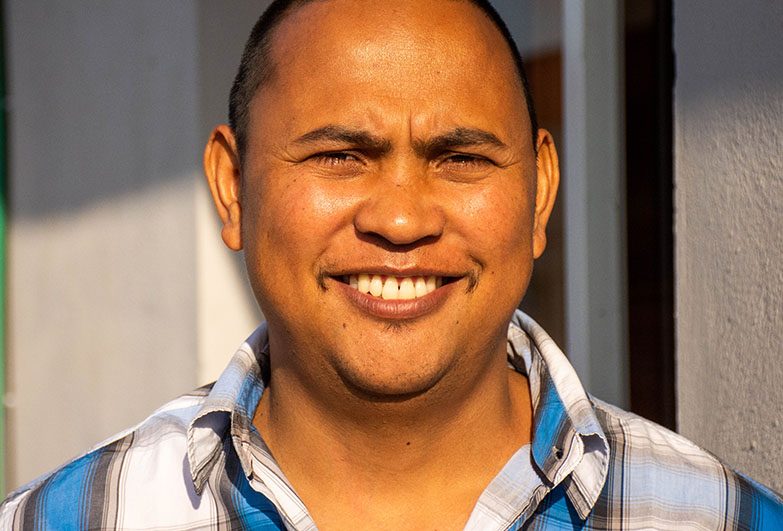 Mauritius is the destination for thousands of migrant workers, mainly from Africa and Asia, employed in sectors ranging from construction to manufacturing. Instances of modern slavery have been identified in migration corridors from Bangladesh and Madagascar to Mauritius, in industries relevant to the UK market, such as fashion.
Henry is based in Antananarivo, Madagascar and spent five years as a migrant worker in Mauritius. Like thousands of others, the lack of work in Madagascar, coupled with the opportunity to build savings which would improve his life at home, drew him to look for work abroad. However, his five years in Mauritius were very challenging. In order to save money, he had to be very disciplined while living and working abroad – he really suffered, worked hard, and did not spend any money on anything.
However, by the time he returned to Antananarivo he had saved enough money to buy a rice paddy field, which through further hard work since his return, he has adapted and built a house on.
"In life, you have to make sacrifices. I really suffered in Mauritius, but the lesson is that you have to persevere because then you can succeed. Even if I don't really think I have made a success yet, I know that I can work hard and succeed. I want the opportunity to return to Mauritius and work hard. I aim to build another floor for my house."
While planning his return to Mauritius, Henry undertook training with ECFORME, our partner in Mauritius. Thanks to the training, Henry now understands his employment rights so when he goes back to Mauritius, he knows how to protect himself. Through the training, he learnt to count his hours, and not just wait and accept whatever his employer tries to do.
Henry now understands that what happened while he was in Mauritius last time should not have occurred. And since the training, he has enough information and contacts so that if he returned, he would be able to have an enjoyable employment experience. Henry wants to return so that he can save enough money to build the second floor of his family home.