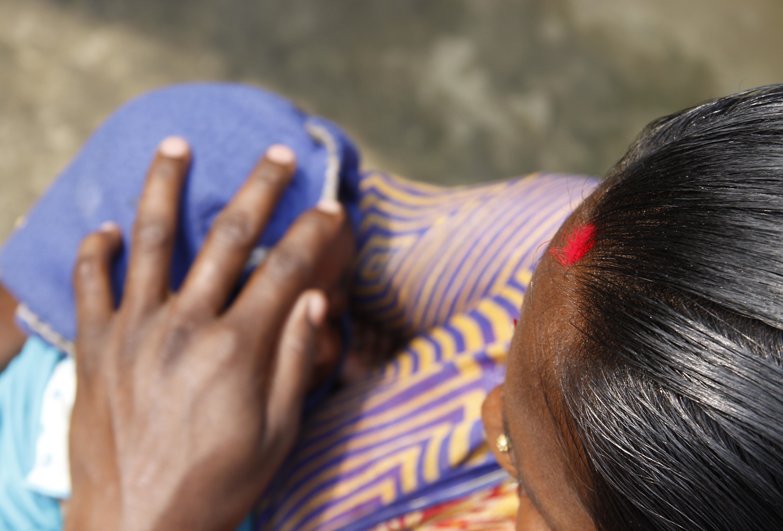 January 2017
This paper argues that the levels of abuse, exploitation and control experienced by children as a result of child and early marriage can often meet international legal definitions of slavery and slavery-like practices, such as forced labour and trafficking. The paper calls for international institutions to explicitly recognise key incidences of child and early marriage as constituting slavery and slavery-like practices and take appropriate action to combat them as slavery abuses.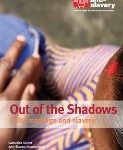 September 2013
Anti-Slavery International, Catherine Turner.
This report reviews the literature available on child marriage to show that a potentially high proportion of children in marriage are in slavery.  Despite a good deal of publicity around child marriage its links with slavery have received very little attention to date.  As not all child marriage (involving under 18 year-olds) is slavery, the report outlines the relevant international slavery framework to help clarify when child marriage could amount to slavery.  It also notes gaps at the international level for addressing child marriage as a slavery issue, and at the national level in terms of tackling it in law and practice.  It also deals with the complexity of root causes.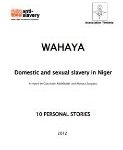 August 2012
Anti-Slavery International, Galy Kadir Abdelkader, Moussa Zangaou.
This report focuses on the 'wahaya' practice in Niger, whereby girls and women of 'slave caste' are bought and sold as unofficial wives. They are referred to as 'fifth wives', as they are additional to the four wives permitted to Niger, but they are not officially married to their master and therefore have none of the legal rights and protection to which legal wives would have recourse. 'Wahaya' are essentially slaves used for domestic labour and sexual gratification.
The report presents testimonies from individual wahaya to expose the shocking realities of the practice and calls for efforts to end these forced unions.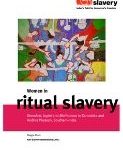 July 2007
Anti-Slavery International, Maggie Black
This report looks at the ritual slavery practices of Devadasi, Jogini and Mathamma in Karnataka and Andhra Pradesh in southern India. These practices involve the dedication of young girls to a deity and their subsequent sexual exploitation by one or many men from the community. The report analyses the problem and considers responses to the problem to date and what more needs to be done.